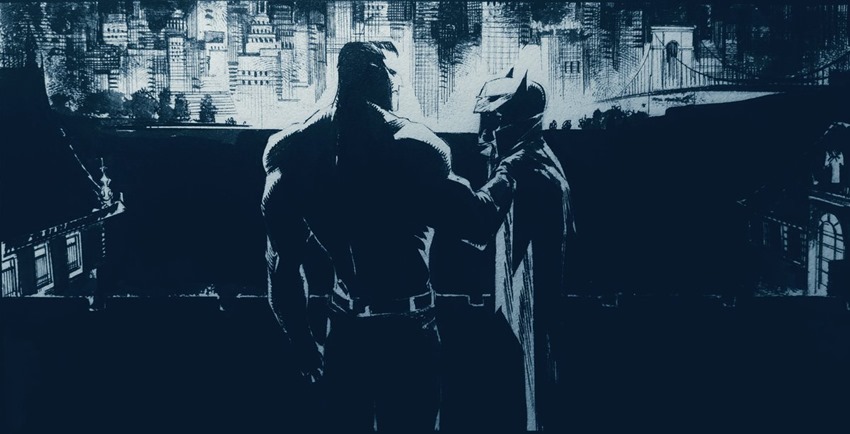 Life is made up of constants. Death, taxes and Batman burying his fist into the laughing face of crime to name a few of these regular occurrences that happen every day. What if the Batman wasn't the hero we all thought him to be though? What if Bruce Wayne's war on crime was actually making the cycle of crime worse instead of blunting its approach into everyday life?
Or perhaps the more frightening question is, what if the only person standing between the dark knight and his ruthless battle to take back the streets of Gotham was his greatest nemesis? That's the setup for Batman: White Knight, which stars the former clown prince of crime in a quest to take down the Batman. The only difference this time? The Joker isn't killing people with toxic laughing gas or threatening to poison Gotham's water supply with his homebrewed poisons.
Because he's completely sane after his latest stint at Arkham Asylum, and no longer has a maniacal urge to murder. "My main goal was to undo the comic tropes while changing Gotham from a comic book city into a real city—a city dealing with everything from Black Lives Matter to the growing wage gap," writer and artist Sean Murphy said to Wired.
Batman's actions are only contributing to Gotham's endless crime cycle
[But] rather than write a comic about the wage gap, I gave those ideas to the Joker, who leads a kind of media war against Gotham's elite by winning people over with his potent observations and rhetoric.

We know Joker's a genius, we know he's relentless, and we know he can play the crowd, so why not make him a politician?. Why not strip away the psychosis (the thing that's holding him back) and let him challenge Batman unimpeded? And to make it even scarier, what if he did it legally and without breaking any rules, so that Batman couldn't stop him?

Seeing Gotham for the first time with clear eyes, his psychosis now cured, he starts to understand the absurdity of vigilantism and how Batman's actions are only contributing to Gotham's endless crime cycle. Joker sets out to beat Batman by becoming the White Knight that Gotham really needs.
It's the first time that Batman has been cast in a less flattering light. Lee Bermejo's Batman: Noel toyed around with Batman being the Scrooge of the holiday season, while other interpretations over the years have pondered if Bruce Wayne has all of his marbles together when he slips on the cape and cowl when he applies 1% of his bat-wealth to 99% of crime's face.
Should be an interesting angle to see unfold from a different perspective when Batman: White Knight hits shelves in October.
Last Updated: July 10, 2017