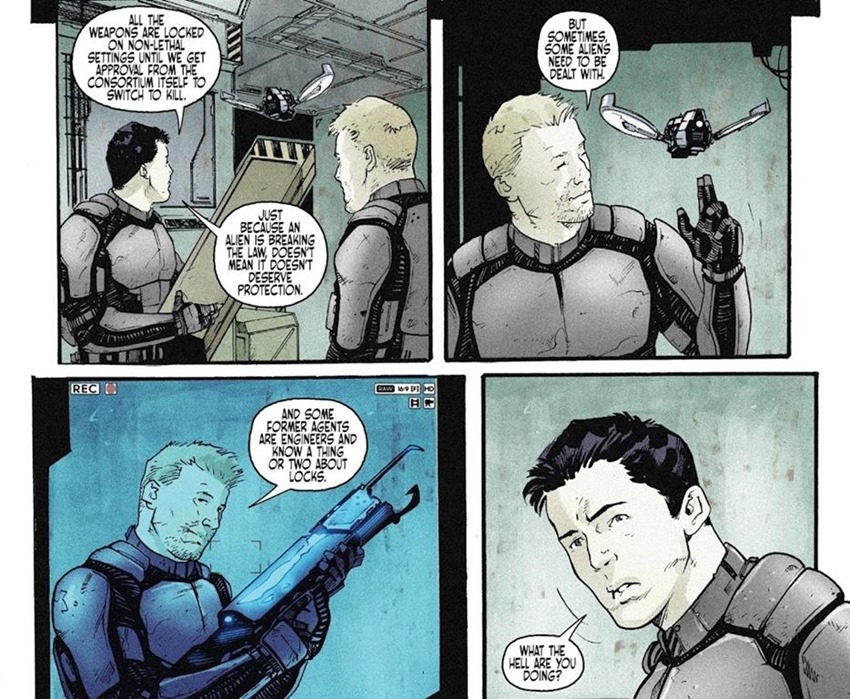 Humanity isn't alone. In a universe of a trillion stars and even more planets, life always finds a way. Not a question of "if" but rather "when", first contact will eventually be made between our species and visitors from another world. And when it happens, they're going to have one hell of a deal to offer us as the galaxy expands in ways we never thought possible.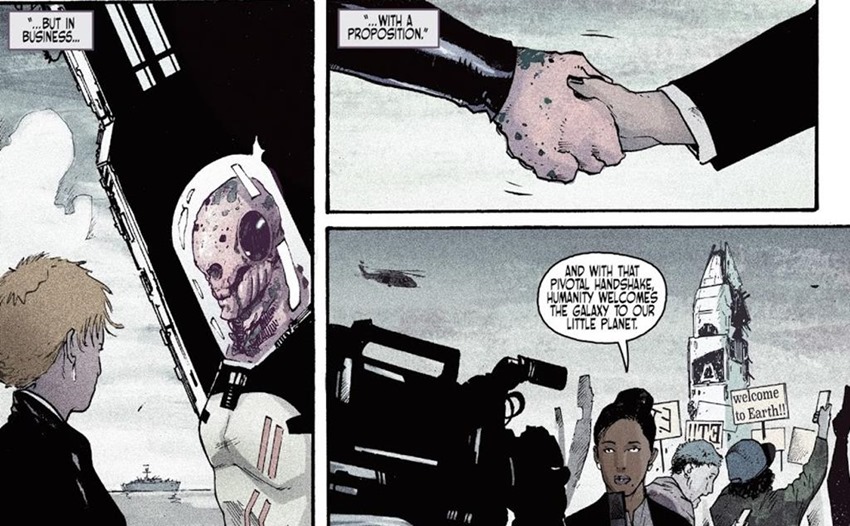 That's the core idea behind Port of Earth from writer Zack Kaplan and artist Andrea Mutti. Humanity has finally made that first step towards the stars, as a new collective of aliens known as the Consortium approached our planet not with peace in mind, but rather business: Create a port for alien spaceships to refuel using our ocean waters, and humanity would receive cutting edge technology that could revolutionise our society overnight.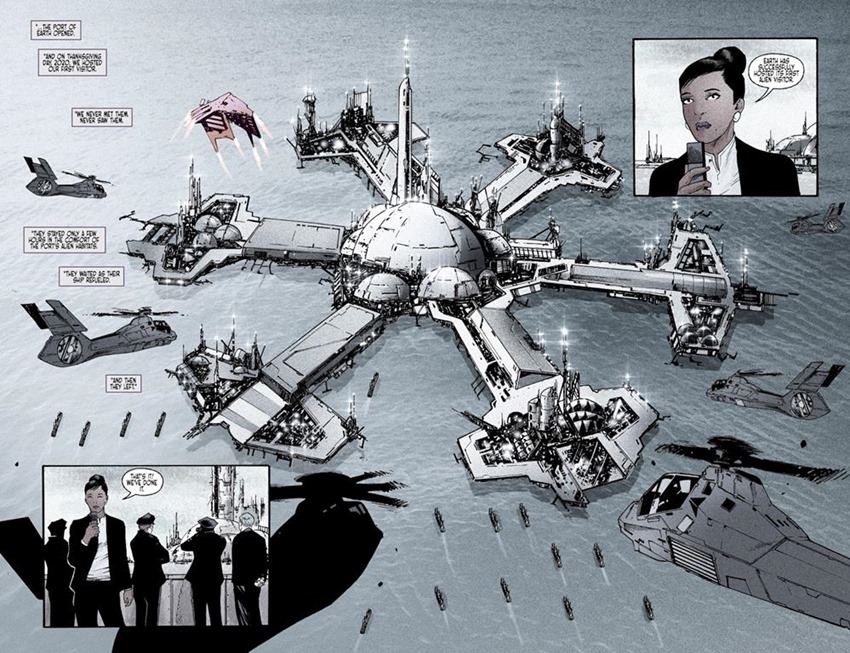 Sounds too good to be true, right? Kind of, because nothing on Earth could prepare the human race for surly star sailors from another world that have a habit of breaking through quarantine and getting trigger-happy on our streets. Fast forward a few years, and the world is utterly divided. The ability to turn water into a clean energy source has resulted in the stagnation of other alternative fuel sources, millions of people no longer have a job and an elite few companies have benefited from the deal made with the Consortium.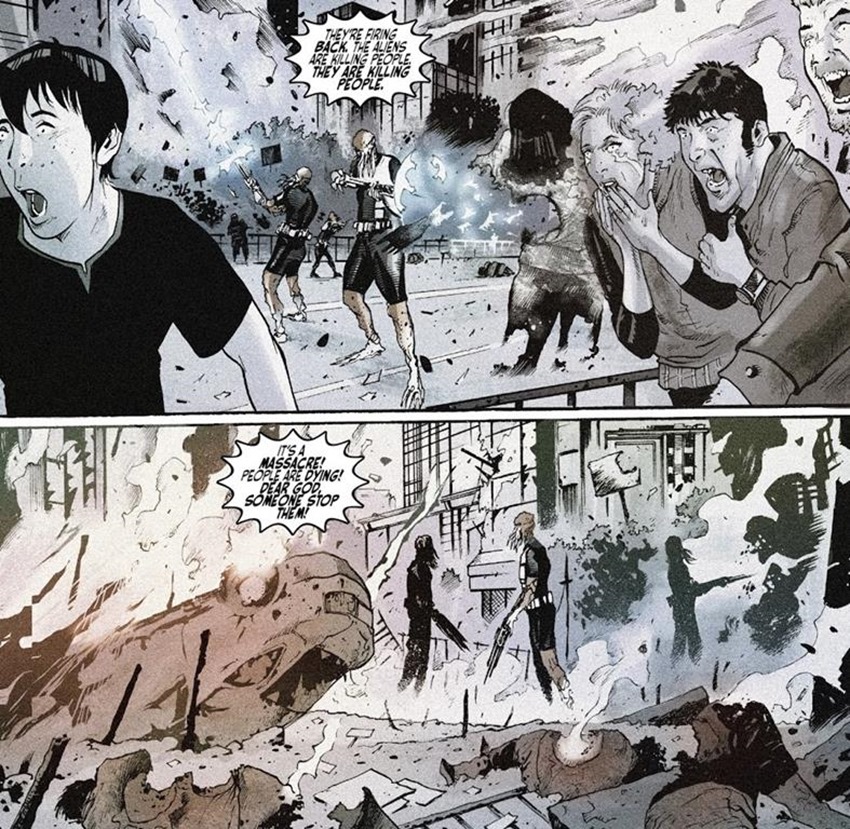 Caught in the middle of this escalating series of human homicide by the extra-terrestrial guests, is the Earth Security Agency. The line between planets, the ESA is who you call on to deal with alien aggression in a human world. Who are they really protecting however? Earthborn citizens or the business interests of the Consortium?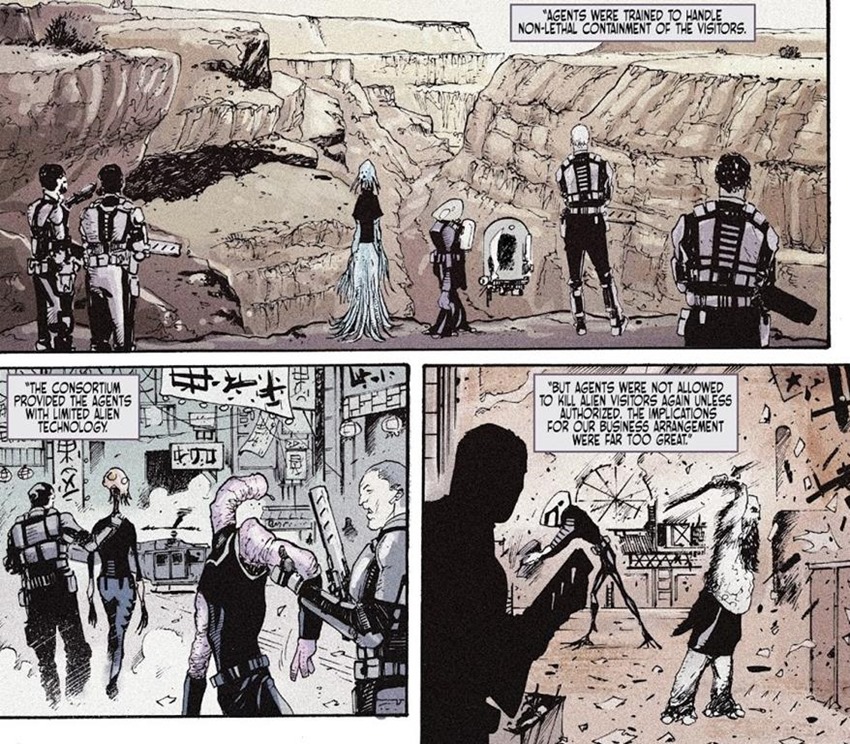 That's the question asked in Port of Earth, as the new status quo is examined. Andrea Mutti's art is on point throughout the first three issues released so far, easily flipping between gritty urban centers, exotic alien species and bleeding edge spacefaring technology. There's a pop to the world of the ESA, of the agents caught in the middle who represent the different ideals of humanity in subtle ways through their conflicting personalities.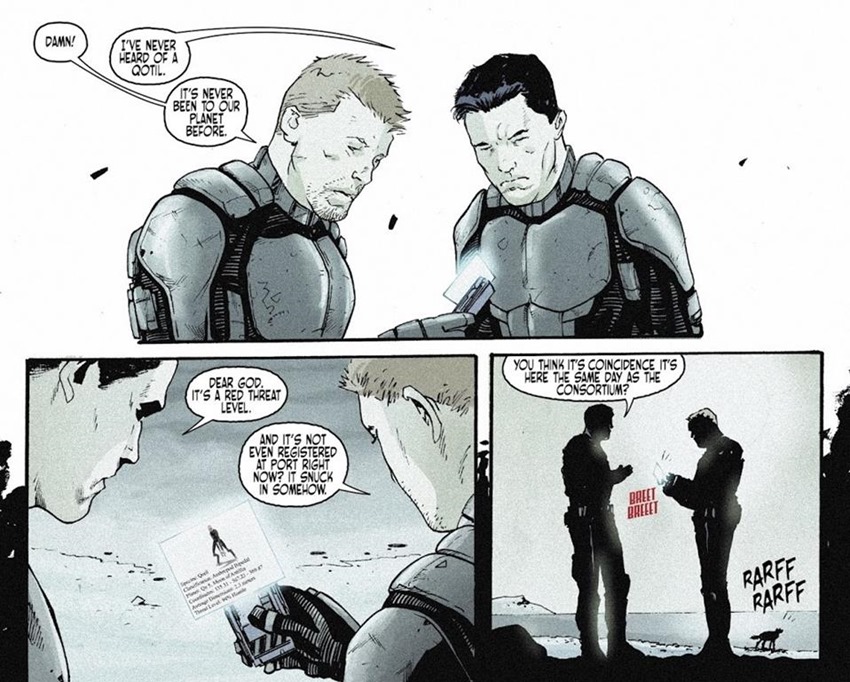 An alien invasion of a business sense, Port of Earth is an intriguing series in the shape of an extra-terrestrial hostile takeover.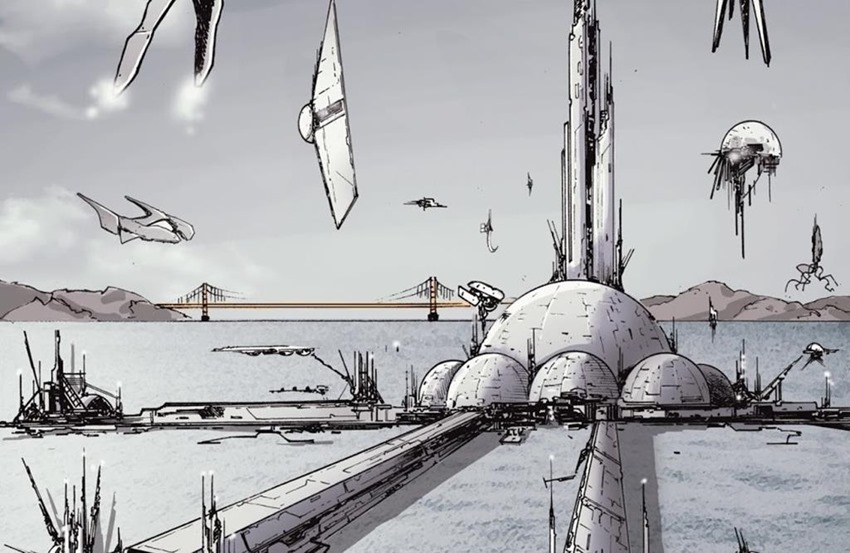 Last Updated: January 15, 2018