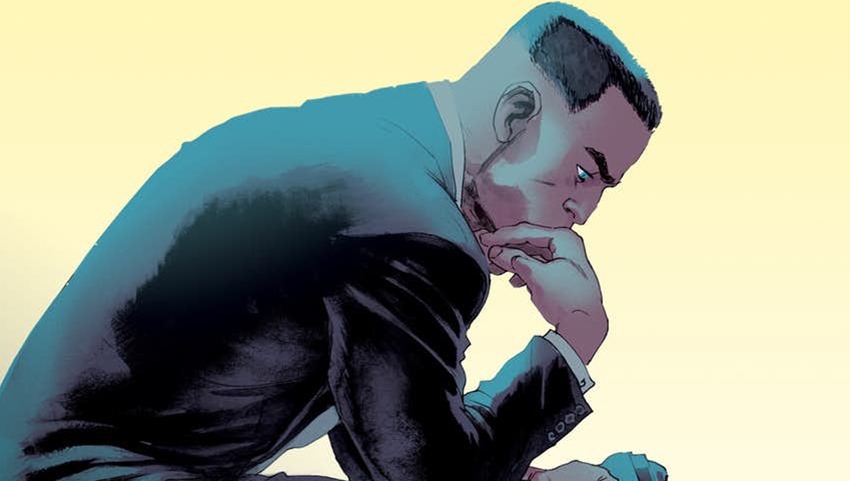 Comic book writer Mark Millar may just have hit the perfect formula for fame, fortune and legacy in the world of comic books and beyond. The writer has a particular knack for crafting widescreen adventures, comic book stories which always translate perfectly to the big screen thanks to a more grounded sense of reality, action that has some real-world limits in place and characters who aren't that far removed from reality.
Think Wanted, Hit Girl and Huck as examples of the "Millarworld" approach, which usually finds an audience in print and an even bigger one when the property gets quickly snapped up by entertainment companies. Millar isn't straying too far from that formula for his next series which is called Prodigy, that examines the life and trials of being the smartest person in any room. Funny, I thought for certain it'd be a series about a fear addicted, danger illustrated trouble starter, punkin' instigator firestarter.
Millar's new series focuses on Edison Crane and his constant drive to keep his brain stimulated. It's not enough for Crane to be the richest man in the world, an athlete who could easily win the entire Olympics on his own or snap up some accolades for his discoveries in science. Crane wants to use his vaunted intellect to fix the biggest problems facing humanity. Here's the full synopsis for Prodigy from Netflix: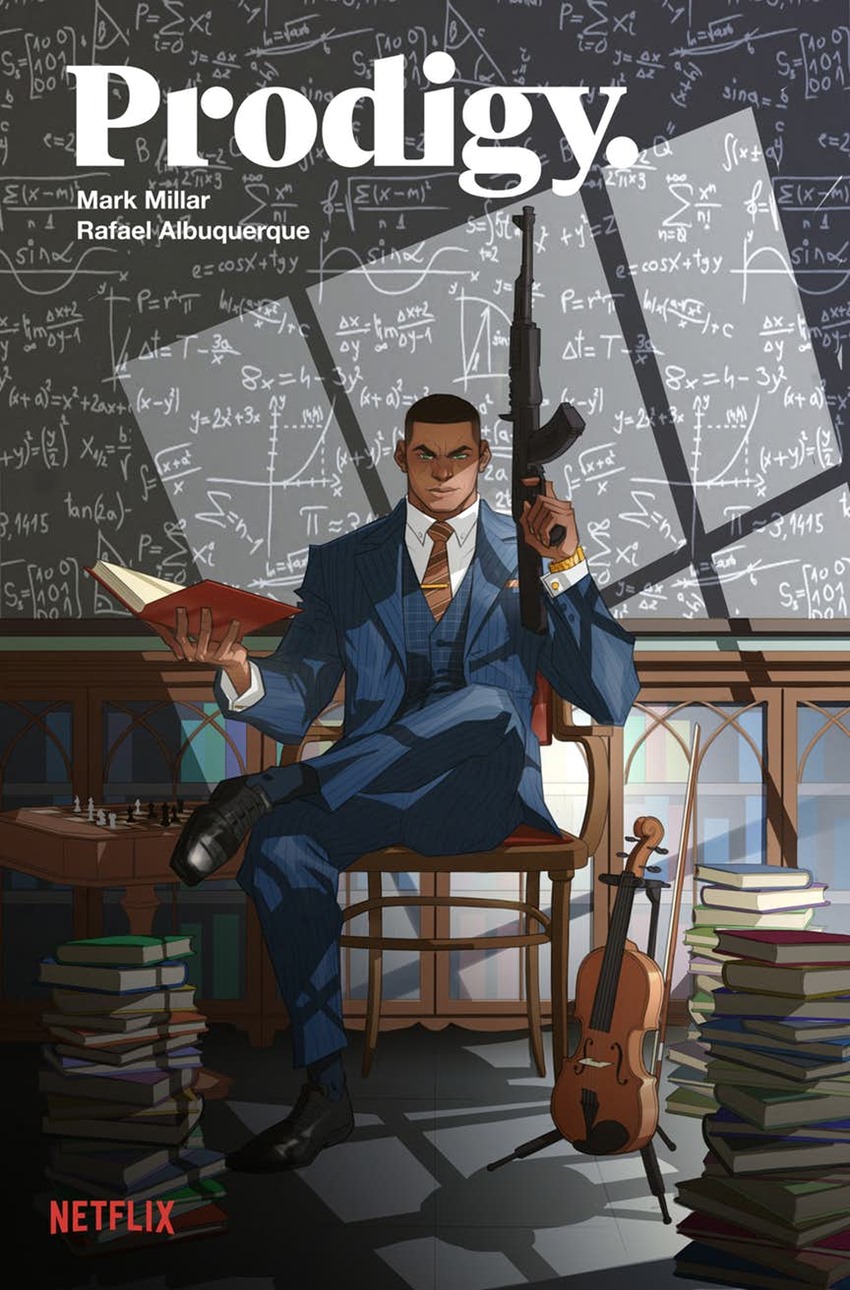 In Prodigy, the world's smartest man isn't content with running the world's most successful business. His brilliant mind needs constant challenge and so he's become the go-to guy for governments around the world when a problem arises they just can't handle. A Nobel-Prize winning scientist, a genius composer, an Olympic-level athlete and an expert in the occult, Edison Crane is as addicted to the mysteries of the world as he is to sitting at the top of the Fortune 500.

These are the tales of the world's most exceptional man and this story marks his first published adventure.
"I wanted to write the smartest thing I've ever written and at the same time top any action set-pieces I've ever managed in the past and I honestly couldn't be happier with how this has turned out," Millar said in the press release.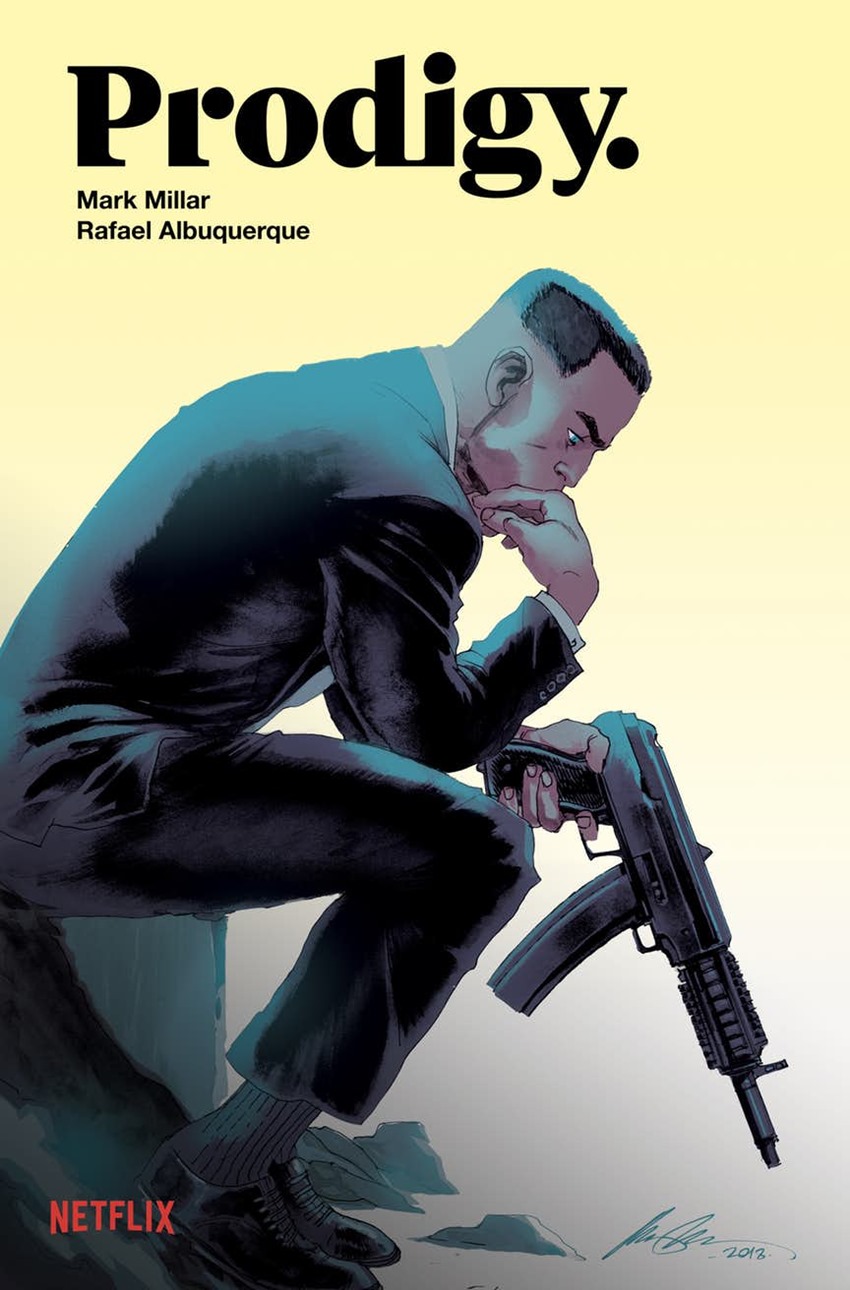 Edison Crane is by far the best character I've created in my career and I'm delighted that my genius friend Rafa Albuquerque is drawing the comic-book side of all this. He's really one of the best artists in the world.
As per usual, the project has already been snapped up by Netflix, who'll first publish the series through Image Comics in December and then start adapting it for the 4K TV in your living room. Now to see if the smartest man alive can solve my problem: Getting people to actually respect me and dammit he just jumped out of my window.
Last Updated: August 15, 2018