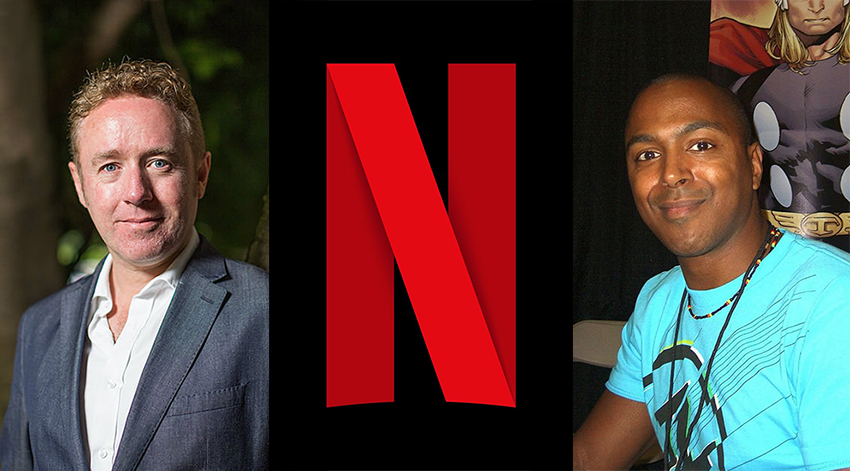 Earlier this year, we got word that Netflix had purchased Millarworld. No, the streaming giant was not getting into the theme park business, but rather the Mark Millar business. And business was good. The Scottish-born comic book writer was already extremely popular in his usual printed medium, but a huge amount of his work has also been adapted for the big screen. The aesthetics of the Marvel Cinematic Universe took several of its cues from his run on The Ultimates (including an in-joke where he and artist Bryan Hitch made their version of Nick Fury look like Samuel L. Jackson, only to have Samuel L. Jackson actually be cast in the role). He also penned Civil War, which was the basis of the third Captain America movie, and Old Man Logan, which provided a lot of thematic cues for Logan. His run on Ultimate Fantastic Four also provided several points of inspiration for Fox's most recent cinematic reboot, although he may not want that association based on how terrible the rest of that movie was.
Outside of Marvel though, Millar's creator-owned work has been just as popular in Hollywood. Wanted, Kick-Ass, and Kingsman were all adapted from his comics, with more adaptations for Starlight, Nemesis and Superior planned. It's all of these creator-owned titles and much more that form Millar's Millarworld banner, and when Netflix purchased the comic book company it was mainly just assumed that they would be adapting more. Apparently though, Netflix is not just interested in making movies/TV series from Millar's comics, but actually making Millar's comics themselves.
Revealed on EW last week, Netflix will be publishing The Magic Order through Millarworld. Millar will of course be penning while superstar French artist Olivier Coipel, who has pencilled some of Marvel's biggest modern stories like House of M, Siege and Thor/The Mighty Thor, will be on art duties. According to EW, "The Magic Order combines elements from different genre stories: Here, it's magical fantasy and mob thrillers.
Five families of magicians have spent generations protecting humankind while living among them as normal-seeming neighbours and co-workers. But when a new enemy emerges and starts picking off the wizards one by one, it forces them to take new measures.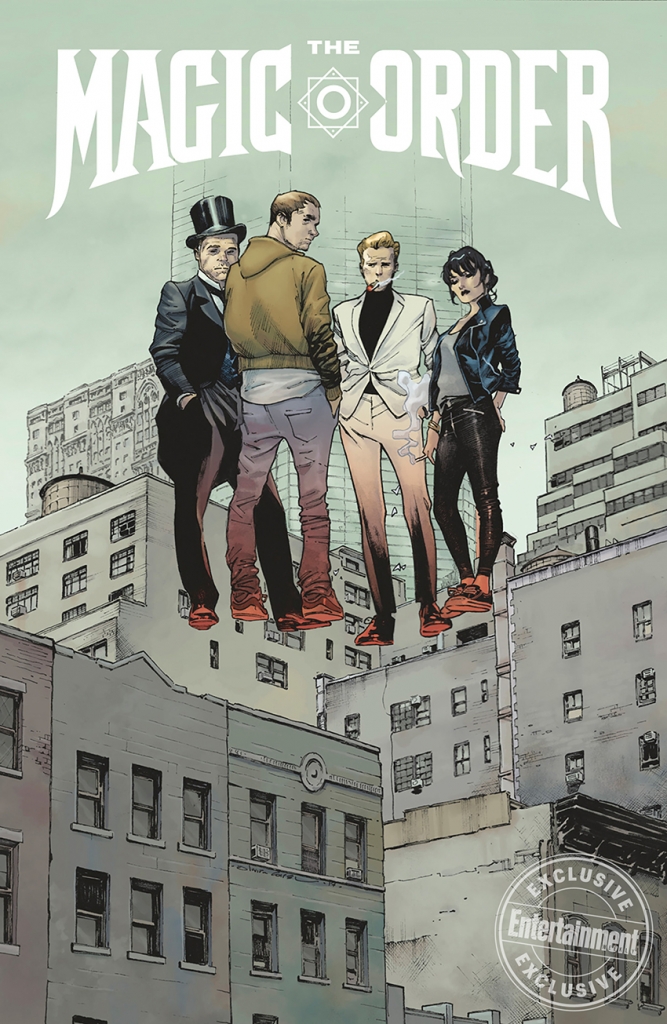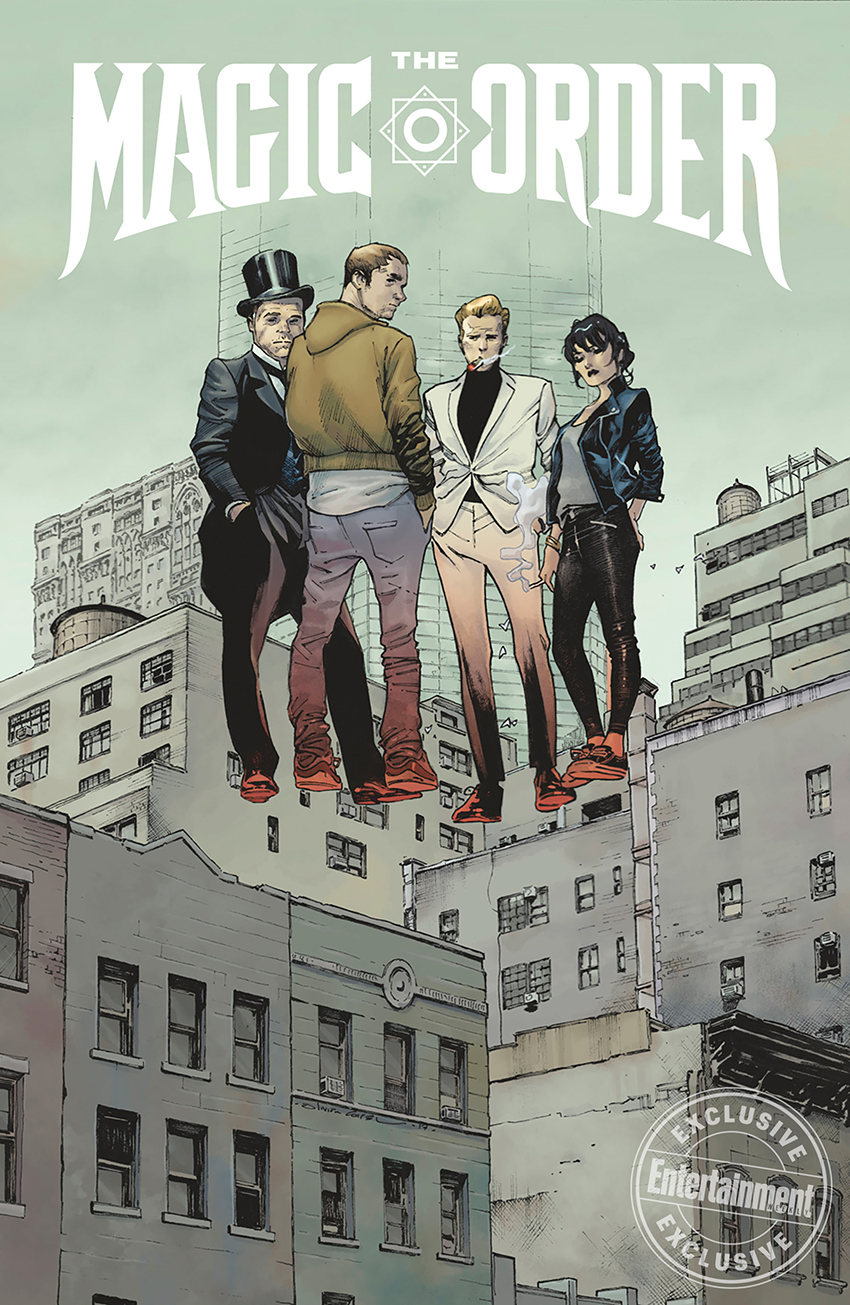 Millar went on to elaborate on the pitch for The Magic Order:
Fantasy I think can be off-putting for people because it's often missing a human angle, a realistic hook that makes it open to anyone. So my idea with The Magic Order was to take something that's essentially about a secret order of good wizards who got rid of all the bad things hundreds of years ago, but live quietly among us now with blue-collar jobs and ordinary domestic lives. They have this secret life, but to the outside world it's all very normal and it makes the idea look more like The Sopranos than Lord of the Rings.

It's all about accessibility, and the big idea here is that these are the guys who keep the world as rational and normal as it feels to us now. These guys are out there cracking heads in the shadows so we can all sleep safely in our beds at night. That's the deal and the ancient promise they made to mankind: five families across the world who take care of things whenever they're needed. It's R-rated adult fantasy. Something for the kids who grew up 10 or 20 years ago loving all-ages fantasy in cinema, but now wanting something a little tastier.
Millar also spoke about how being purchased by Netflix changes the way he works and approaches his stories, which in the past had already been fairly cinematic.
Millarworld was always, first and foremost, a comic book company, but since we sold to Netflix it's obviously become something that crosses all media. If something was turned into a movie, that was a lovely novelty in the past, whereas now when I'm creating stories as a member of staff, I need to keep my eye on the whole picture. We're thinking of these as movies and TV shows, and the ones we feel would be great for comics will also appear as comic books. I've been writing comics since I was 19, so this is amazing for me because it's what I love doing. I want to do as many comics as I possibly can but keep it all at this kind of level. The Olivier Coipels and so on. It's actually a pretty perfect arrangement.
We'll see the first fruits of that "pretty perfect arrangement" when The Magic Order shops the first of its six-issue run in early 2018.
Last Updated: November 13, 2017