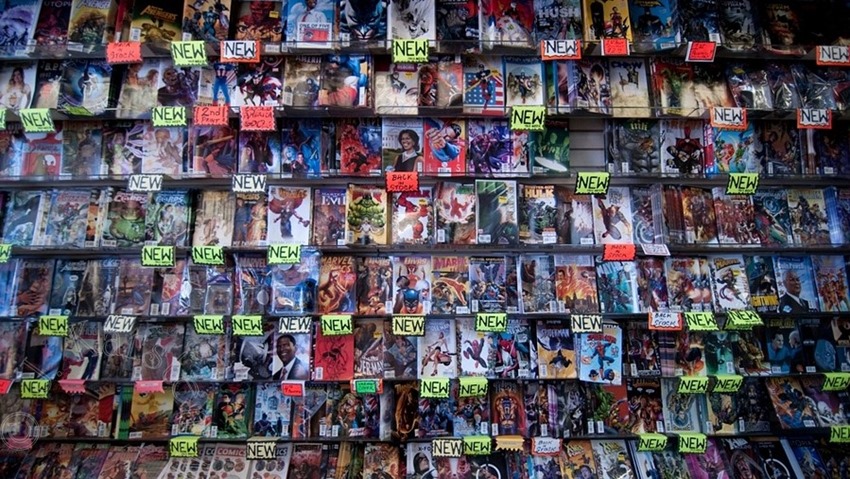 What if I told you that you could have a great lunchtime read, instantly delivered and available for the price of a cup of coffee? Thanks to comic books going digital, catching up on the latest adventures of your favourite characters is now a few simple taps away. Times are changing, and people are starting to realise that taking a break and reading a new issue of The Amazing Spider-Man or The Walking Dead won't turn them into social pariahs.
In a lot of ways, I think that has changed how we consume comic book media. While there's still some value in collecting rare comics, that's a long-term game that only pays off many decades down the line. These days, comic books are disposable forms of entertainment, easily digestible and saved for later like leftover food in a Tupperware container.
With publishers such as Aftershock, Valiant and Image Comics giving the big two a run for their money with online offerings, people are now more than willing to grab some graphic fiction via a quick download. So what's the actual result of this new comic book revolution? Well, actual physical sales are currently experiencing a dip, with  ICv2's Milton Griepp and Comichron's John Jackson Miller detailing how digital distribution was changing the game.
"After a multiyear growth run, the comics shop market gave back some of its gains in 2017, with lacklustre response to new periodical offerings and, consequently, graphic novel sales," Miller said in a press release via Newsarama.
The third quarter of 2017 saw the worst of the year-over-year declines, leading into what has turned out to be a stronger spring for stores in 2018.
"While there was some softness to the market in 2017 (which we attribute to cyclical rather than secular change), there were positive signs," Griepp added.
The relative strength in the graphic novel and digital markets, especially the growing market for kids titles across print channels, bodes well for the future.
Digital sales may not have experienced a considerable boom, but consistency still says a lot as the current information was gathered from periodical comics, graphic novels and digital downloads of single issues that excluded subscriptions and the new buffet-style services that seem to be all the rage lately. It's interesting stuff to read through, to see how comic books are doing in a landscape where every analyst declares that print is dead.
There are also a ton of other factors to juggle into the mix as to the dips and rises in sale, whether that be Marvel's flooding of the market with books that fans call sub-par, new players on the scene throwing a spanner into the works and massive comic book events seldom delivering blockbuster sales COUGH "SECRET EMPIRE" COUGH!
What do you think? Are you still a diehard supporter of a shelf full of graphic novels, or do you prefer to hop into bed with a tablet of new content to read yourself to sleep with? As much as I love the ease of digital, there's a certain kind of magic in walking into a comic book shop and seeing shelves of new titles available to grab and actually own once my credit card has been swiped.
In a perfect world, we'd have both options available, but with digital starting to take a commanding lead, you can bet that comic book shops will suffer more as a result of this dominance.
Last Updated: July 16, 2018