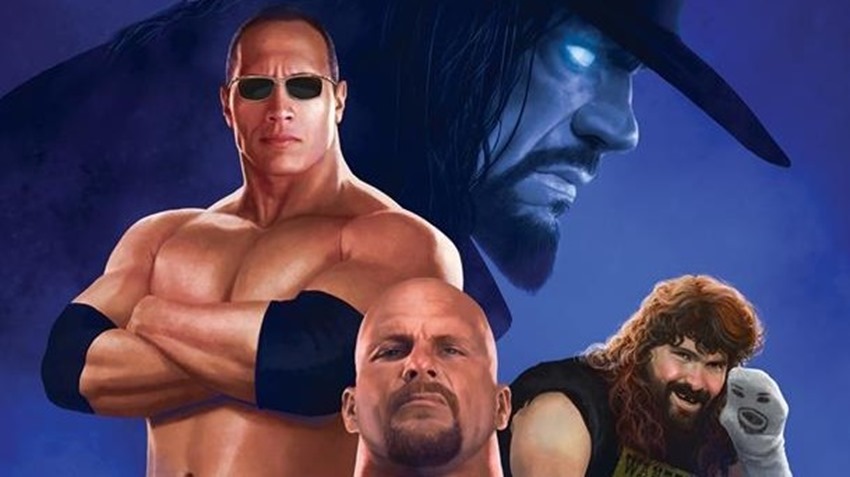 There was a time when the era of sports entertainment wasn't ruled by ruthless aggression, but by attitude. Beer-drinking Texans made life a living hell for their boss. The most electrifying man in all of sports entertainment found his calling in the ring. A freak of nature would cement his legacy as a hardcore legend when he was flung off the top of a steel cage by a phenom.
This was the Attitude Era of the WWE, a wild west history of renegades, rebels and Olympic heroes. So how did it all come to be? Just where did Degeneration X find a tank with which to declare war on WCW? How did Triple H reinvent himself, going from pedigree superstar to trouble-making misfit along the way? And just how many beers could Steve Austin really drink on any given night? Answer: A lot.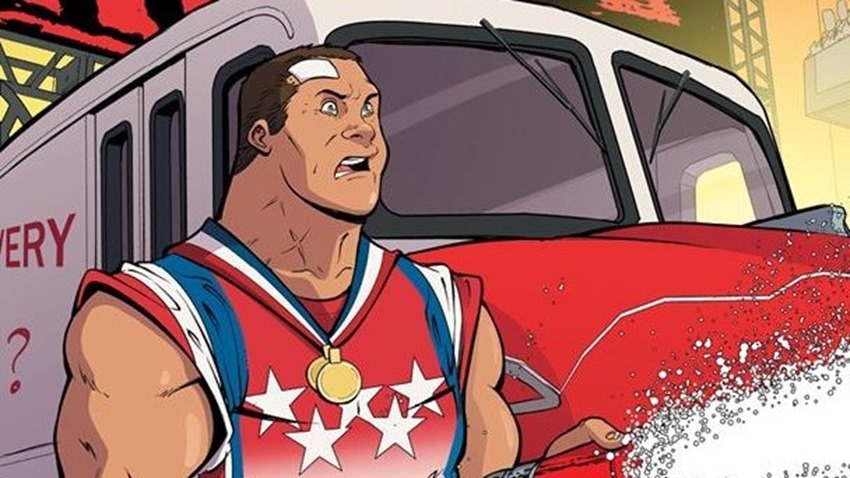 Those are just some of the tantalising threads that BOOM! Studios is looking to answer in their upcoming series, the titular WWE: Attitude Era. Much like their previous WWE work, it'll be a jam-packed issue that focuses on the most infamous moments of WWE's history, shedding new light on the era that made the sports entertainment brand a household name.
Here's a quick preview of what to expect:
BOOM! Studios today unveiled a first look at WWE: ATTITUDE ERA #1, an oversized special one shot available in August 2018 focusing on one of the most important eras in WWE history.

Join Ryan Ferrier (Rocko's Modern Life), Andy Belanger (Southern Cross), Aaron Gillespie (Green Lanterns), Julian May (WWE), Michel Mulipola (WWE: WrestleMania), Hyeonjin Kim (Sisters of Sorrow) and Kendall Goode (The Pride) for stories delving into the history of "Stone Cold" Steve Austin, the rivalry between the Brothers of Destruction, Undertaker and Kane, and DX's infamous invasion of a  competitor "down South"…

"ARE YOU READY?" asked Chris Rosa, Editor, BOOM! Studios. "If that battle cry makes you smile, then you're going to love the stories in this anthology spotlighting the biggest stars and stories of the Attitude Era."

WWE: ATTITUDE ERA #1 features a main cover by Rahzzah (Luke Cage), with a variant cover by Will Robson (X-Men: Blue) with colors by Jeremy Lawson.
Al flavour text aside, BOOM!'s current run on WWE is fantastic stuff so far. Instead of taking a single approach to how it tells a story, the anthologies instead throw plenty of different ideas and styles at players. Ideas which are utterly mental from time to time, like Randy "Macho Man" Savage and Miss Elizabeth sharing a car ride with a very very unhinged Jake "The Snake" Roberts while the Ultimate Warrior chases after them.
I like stuff like that. Chances are, I'm probably going to like what WWE: Attitude Era has to offer when it arrives this August. Hopefully, the issue will also seek to finally answer what exactly The Rock's cooking actually smells like.
Last Updated: July 9, 2018