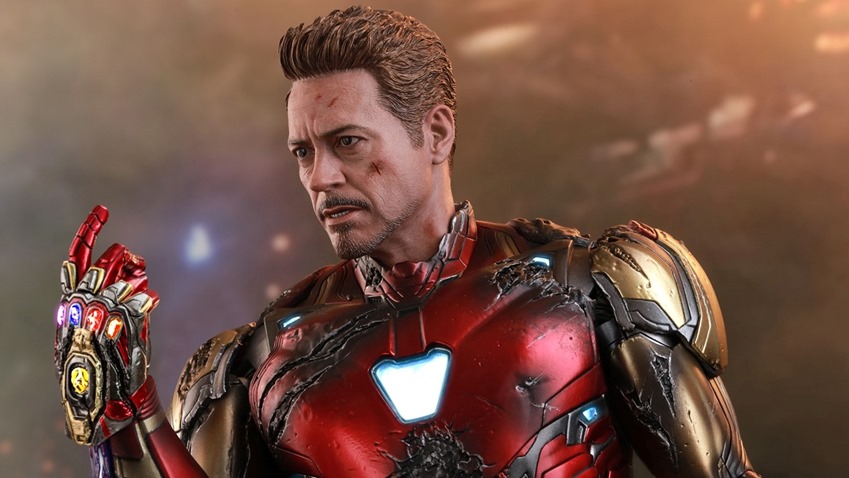 So a quick bit of housekeeping. If you haven't seen Avengers: Endgame, then…
LOOK AWAY! BEGONE MORTAL, FOR I SHALL NOW PROCEED TO DISCUSS THE ENDING OF THINE SPECIAL EFFECTS SPECTACLE WITH MUCH GUSTO! CONSIDER THY ASS WARNED, FOR WHEN IT PORTEND TO SPOILERS, I AM…INEVITABLE!
Alright, everyone here see Endgame then? Okay, so let's talk about that moment. I'm not referring to Captain America finally saying that one line that we were waiting a decade for as the greatest army of heroes, wizards and Asgardians combined forces to turn back Thanos and his horde. Rather, it's closer to the end when all hope seems lost and Thanos looks ready to re-snap reality into oblivion.
All the Avengers are down, Iron Man has just been brushed aside and Thanos is about to snap his fingers after he delivers one last line about how his threat is inevitable when…He realises that he quite literally does not have the stones to do the deed. Instead, Tony Stark has managed to use his nano-tech wizardry to hijack the Infinity Stones, and in one final act he sacrifices himself to save the world.
It's just that scene, where Stark comes full circle and utters his immortal quote that he is in fact Iron Man, that Endgame reached the peak of its potential. It's raw, it's brilliantly delivered and it closed the curtain on the Marvel Cinematic Universe's greatest hero and his journey. I'm not crying, you're crying after snapping tears onto my face with the Sadness Infinity Stone.
It's a beautiful moment, one that will go down as one of the best scenes in all of cinema and you bet your Iron Man armour that Hot Toys is releasing a figure based just on that scene:
This is probably going to be a pricy figure, as recent Hot Toys Iron Men have commanded a price tag of over $430 because of the use of diecast metals alone. Having a figure with that construction in mind and a bunch of accessories that includes two Infinity Gauntlet hands in pre-snap and snap variations? Yeah, the final Iron Man appearance is definitely going to cost you.
Last Updated: July 18, 2019