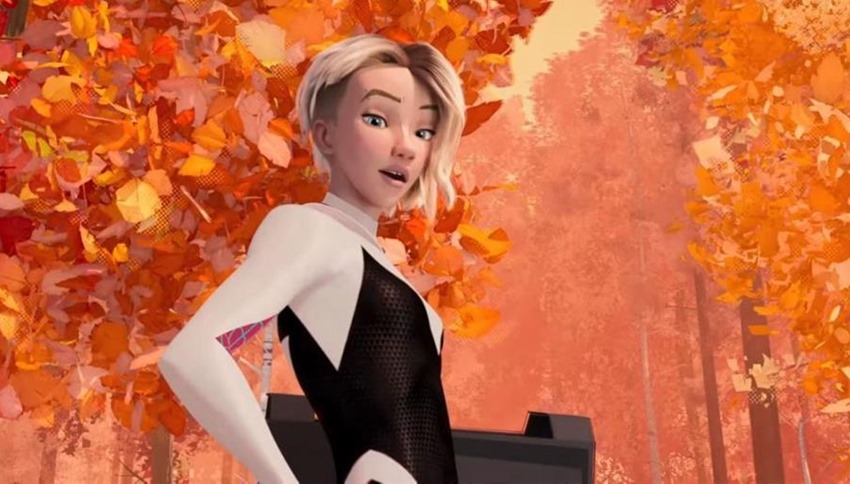 Some comic book characters are instantly recognisable, thanks to solid design work. Superman's blue onesie and outer underwear created a benchmark for the hero that has lasted for 80 years, while Iron Man's signature suit of armour always looks dashing in its regular and slightly ostentatious red and gold colour scheme.
Great heroes can be recognised instantly, but new vigilantes on the block? They often have their work cut for them, as creators strive to create a costume that is unique and doesn't come off as derivative. One of the best success stories of recent years? Easily Gwen Stacey's Spider-Woman costume, which has resulted in a character who can easily stand shoulder to shoulder with her comic book contemporaries.
The Spider-Gwen outfit simply works. It's striking, no other fictional character can pull it off and its simplicity is balanced by some beautifully intricate details. So how did this final design come to be? Spider-Gwen co-creator Jason Latour recently answered this question over on Twitter, revealing how he and fellow creators Robbi Rodriguez and Rico Renzi settled on her final look.
Three factors needed to be met for their idea to come to fruition: The costume had to be representative of Spider-Man's new multiversal status quo, the suit had to be designed in a way that anyone could imagine themselves wearing it and the third factor was that it had to be in direct contrast to Gwen's usual habit of staying in the background of life.
With the bare minimum of webs on the spandex, that is:
I think they nailed the look right on the head. One of Marvel's best new core character additions this decade (not bad for a character who only debuted in 2015), Spider-Gwen is memorable and a favourite amongst fans. Her look is a mainstay on the cosplay circuit, having paved the way for an entire omniverse of Spider heroes. Plus, Gwen is simply awesome.
'Nuff said.
Last Updated: January 11, 2019