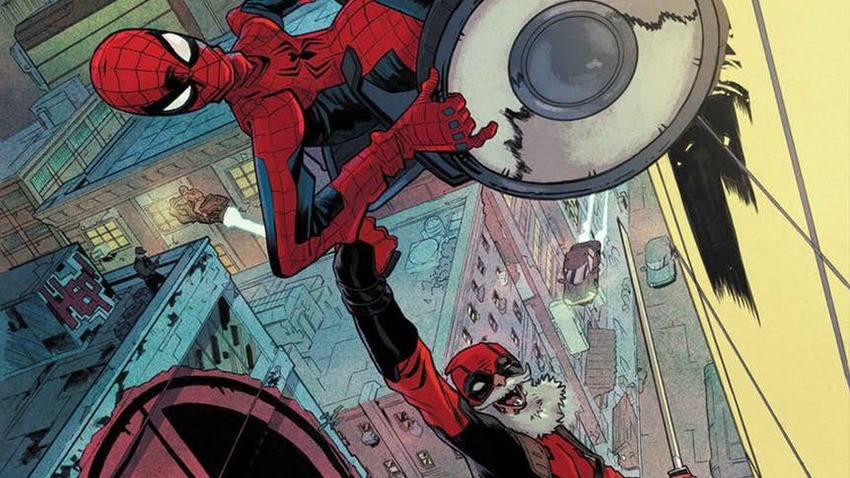 Comic books are all about great partnerships. Superman and Batman as the world's finest duo, Danny Rand and Luke Cage as the Heroes for Hire just to name a few. Then there's Deadpool and Spider-Man. One is a hero who drops quips in battle, the other is a mercenary with a mouth that cannot be silenced.
Two heroes in their own right, men who earned their powers and responsibilities the hard way. You'd think that there would be some common ground between the two of them to bond over, right? You couldn't be more wrong. Because while Deadpool is convinced that he's Spider-Man's best friend, the webhead often finds himself rethinking his no-kill policy whenever their paths cross.
It's a friendship/frenemyship, with the duo finding themselves caught in sticky situations often enough. A partnership that will apparently follow the degenerating degenerate and the webslinger long into retirement as Spider-Man/Deadpool kicks off its Marvel Legacy issue with the odd couple dusting off their tights for an interlude that will lead up to "the biggest Spider-Man and Deadpool story of all time".Via CBR: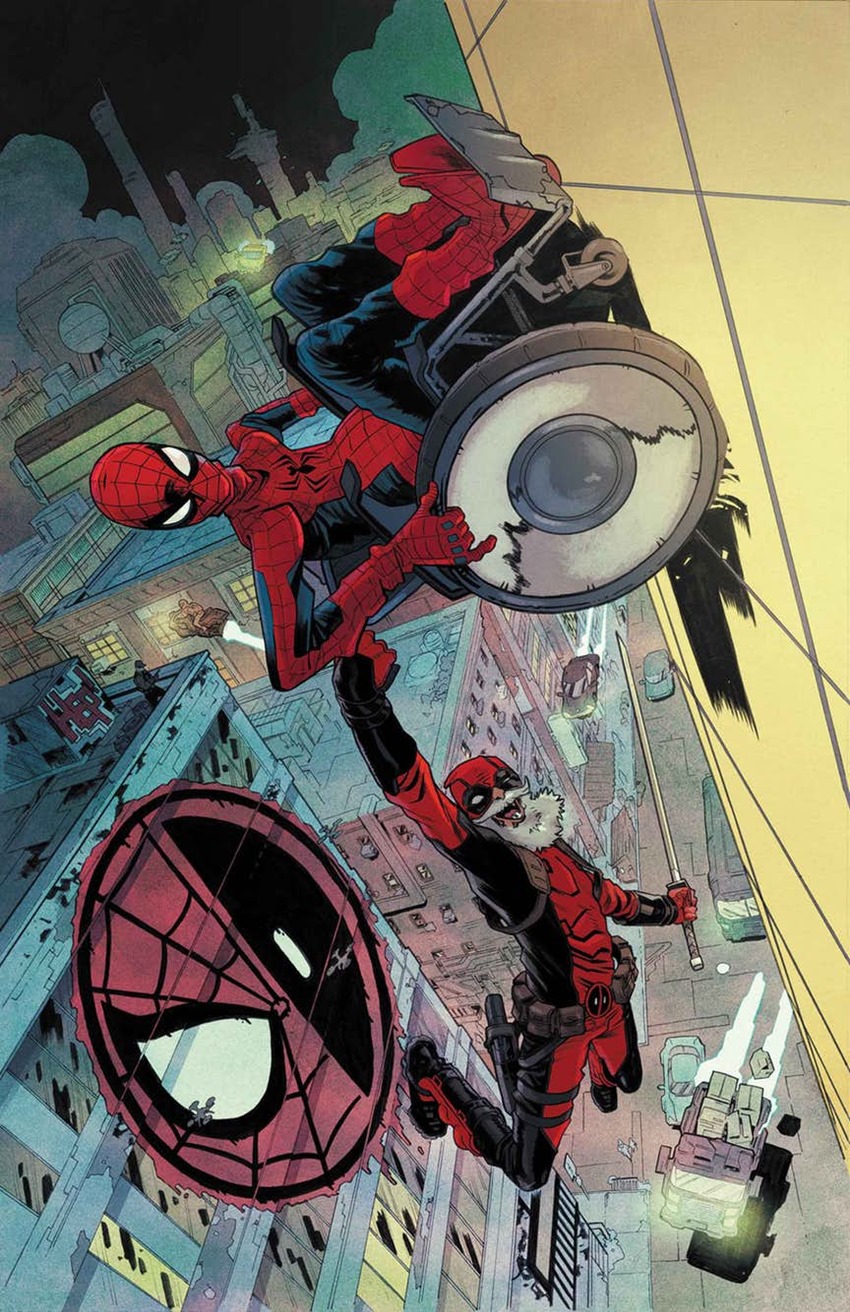 SPIDER-MAN/DEADPOOL #26
ROBBIE THOMPSON (W)
SCOTT HEPBURN (A/C)
SPIDER-MAN VERSUS DEADPOOL
Peter Parker and Wade Wilson are in their eighties and live in the same nursing home. Wait, WHAT?! The madness of this book gets a brief interlude in the form of a story from the future! But this is not a throwaway issue! This issue is the first prelude to the biggest Spider-Man and Deadpool story of all time that will come to fruition in JULY OF 2018!
I can't stop laughing at that image. The years have not been kind to either man, and I'm still trying to figure out how Peter Parker came up with a wallcrawling wheelchair. Plus look how happy Deadpool is, decades into a future where Spider-Man still hates his guts. I have got to read this in January.
Last Updated: October 19, 2017