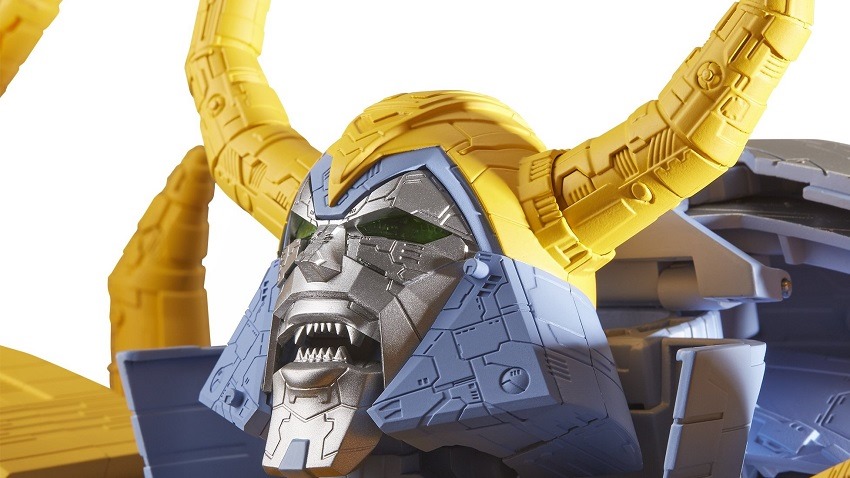 There's no shortage of big Transformer toys on the market. Your regular robot in disguise will easily fit inyour hand, whereas more expensive models will increase in feature and size along with their price point. Voyager-class figures are around 15cm in height, Leader-class toys stretch to around 20cm give or take and the more recent Combiner Wars toys will tower over those figures at around 30cm in Cybertronian scale.
It doesn't stop from there. Currently, the biggest Transformer toys are the Titan-class fellas. Gargantuan action figures such as Fortress Maximus are a staggering collection of plastic that measures in at almost two entire feet in height. In proper units of measurement, that works out to flipping massive. Well, be prepared to shell out plenty then, because Hasbro has unveiled a Transformers figure that can destroy planets and bank accounts.
The original big bad of evil himself, finally back in action after far too many years in hibernation…UNICORN! I mean Unicron!
In robot mode, Unicron will clock in at a height of 27 inches, which is around 68 and a half metric centimetres in total. In his planet mode, he'll be an even bigger 30 inches wide. Size-wise, you'll still be able to pose the Transformers Satan when he's in robot mode, as Hasbro say that Unicron will be designed with fifty points of articulation. Although you might need a sturdy shelf to support his hefty weight.
So what's the catch? Well Unicron is official, if Transformers fans are ready to put their money where their fan desire mouths are. Unicron was introduced through Hasbro's crowdfunding HasLab platform, a kickstarter for potential toys which has already seen the likes of a 1:1 scale Cookie Monster and Star Wars: Return of the Jedi Jabba's Sail Barge put up for fan interest.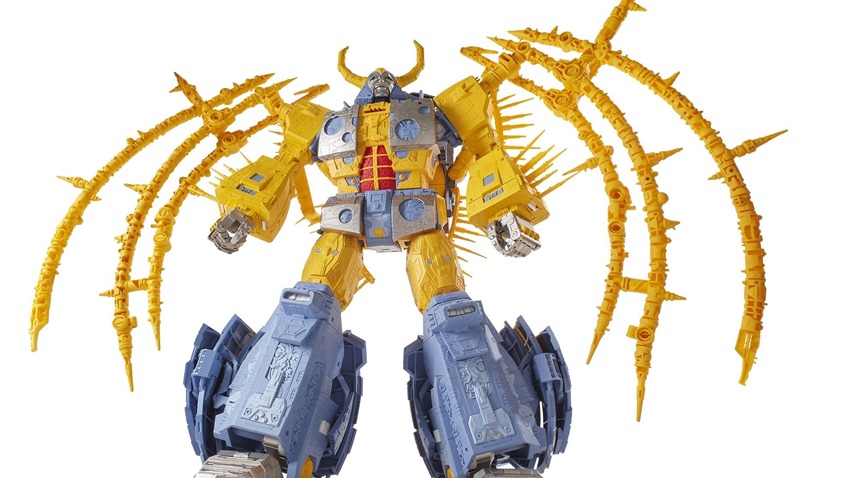 The reason why the Unicron figure is going this route? Because all that plastic will run you a bill to the tune of $575 for this toy, with Hasbro also adding that a minimum of 8000 confirmed backers will be needed by August 31 if Transformers fans want to get their hands on this prized collectible. While this Unicron isn't the first figure to ever feature the likeness of the age-old Transformers foe (The original movie toy and the Armada trilogy had Unicrons of their own), this particular plastic incarnation will go down in history as the largest ever.
Last Updated: July 16, 2019