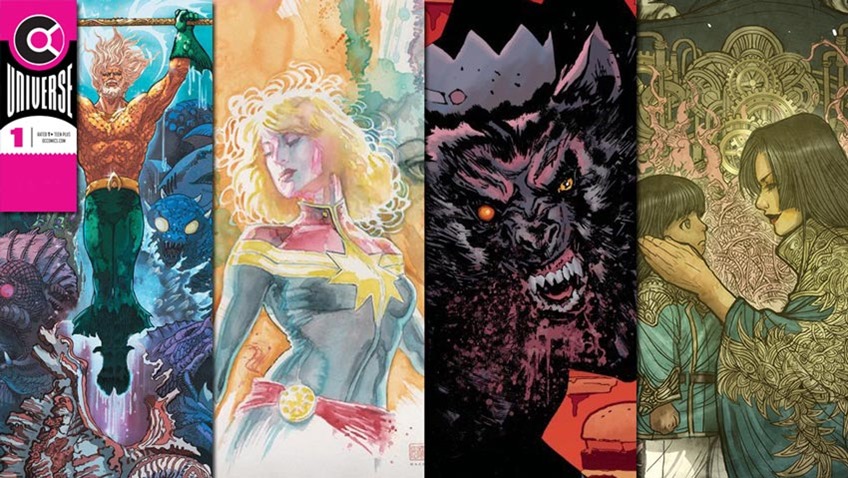 I've been playing The Division 2 lately, and it happens to have given me a chuffing good idea for a video game starring a certain caped crusader. It all harkens back to one of the most dangerous era in Batman history, when Gotham City found itself absolutely buggered in the wake of a massive earthquake that hit the infamous stomping ground of Batman.
No Man's Land was a year's worth of storylines, all detailing Batman's efforts to maintain law and order in a city that had been cut off from the rest of the world. Crime ran rampant, society had collapsed and Arkham's worst threats were free to carve out their own kingdoms in the shattered remains of Gotham. Batman had to fall back to more primitive tools to help him in his war on crime, realising that he'd need an actual support network of allies to help him protect the innocent.
It was a major storyline, and while Gotham did eventually get better, it did leave a lasting effect on the status quo of Batman and friends. Now imagine that, in a new Arkham game. A city that has long since fallen off the verge of collapse, fewer gadgets and a chance to actually make a difference for the souls lost within the maze of broken buildings and shattered streets.
I'd play the hell out of that. While I go badger Warner Bros. to make it so, here's a look at the comic book covers of the week!
Batman #67 by Lee Weeks

Nightwing #58 by Tyler Kirkham

Venom #12 by Ryan Stegman

Aquaman #46 by Estaban Maroto

The Immortal Hulk #15 by Alex Ross

Teen Titans #28 by Mico Suayan

Monstress #21 by Sana Takeda

Thor #11 by Nao Fuji

The Wild Storm #21 by Jon Davis Hunt

Friendly Neighborhood Spider-Man #4 by Andrew Robinsion

Teenage Mutant Ninja Turtles #92 by Michael Walsh

Captain Marvel #3 by David Mack

Lucifer #6 by Tiffany Turrill

Pearl #7 by Teddy Kristiansen

X-O Manowar #25 by Mike Manomivibul

Marvel's Spider-Man: City At War #1 by Tim Tsang

Jughead: The Hunger #13 by Greg Scott

Evolution #15 by Joe Infurnari

Rainbow Brite #5 by Paulina Ganucheau

Elvira: The Shape of Elvira #2 by Francesco Francavilla

Last Updated: March 18, 2019