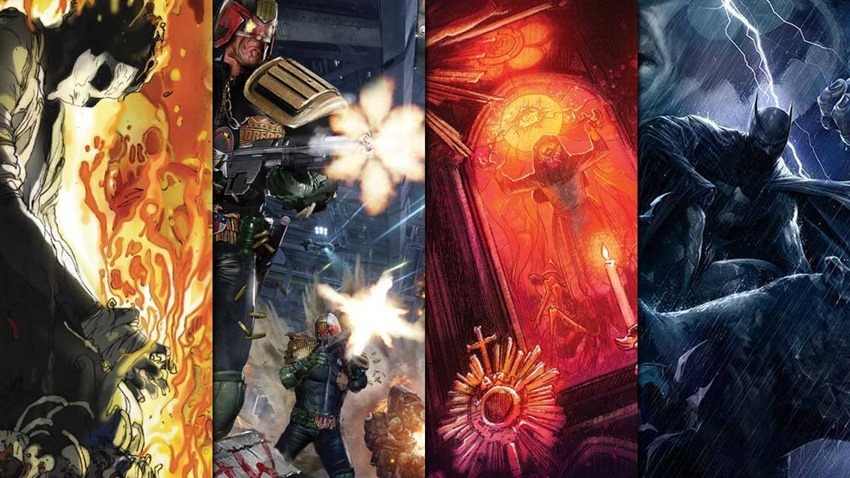 So, what have I been reading lately? While there's always something great to read every week, I can't help but occasionally give some of my favourite comic books a return. One of my all-time favourites? Green Lantern: The Sinestro Corps War. It's a good couple of years old now, but I always loved the direction that writer Geoff Johns took with the mythology of the Emerald ring-slingers.
This idea, of a rebirth that saw Hal Jordan return to the main event and reignite the spark that saw the flame of the Green Lantern Corps burn bright once again as the universe's premier cops got to wield their willpower once again. Green Lantern: Rebirth may have set the stage for the return of the Corps, but the idea of Sinestro harnessing the power of fear itself to build his own legion of fear-dealers who could rival DC's guardians of the galaxy?
Now that was thrilling stuff, made even better by a final battle that saw the Green Lanterns assemble as an army and fight back against Sinestro's influence once for all. What began in the stars of the cosmos ended with a brawl for everything on the skyscrapers of Coast City, as Hal Jordan and Kyle Rayner finally brought Sinestro to justice.
Well, for a couple of months anyway. Good stuff, that's well worth a read! With that being said, here's a look at the best comic book covers of the week!
Batman #59 by Francesco Mattina

Justice League #12 by Jorge Jiminez

The Immortal Hulk #9 by Alex Ross

Harley Quinn #54 by Frank Cho

Tony Stark: Iron Man #6 by Alexander Lozano

The Punisher #4 by Mike Zeck

Lucifer #2 by Goni Montes

Shuri #2 by Sam Spratt

Shadowman #9 by Keron Grant

Black Badge #4 by Matt Kindt

Jughead: The Hunger #10 by Matthew Dow Smith

Evolution #12 by Joe Infurnari

Optimus Prime #25 by Kei Zama

Exorsisters #2 by Gisele Lagace

Rumble #9 by Duncan Fegredo

American Carnage #1 by Ben Oliver

Pestilence: A Story of Satan #5 by Tim Bradstreet

Xena: Warrior Princess #10 by Sergio Fernandez Davila

Judge Dredd: Toxic #2 by John Gallagher

Crimson Lotus #1 by Tonci Zonjic

Last Updated: November 19, 2018