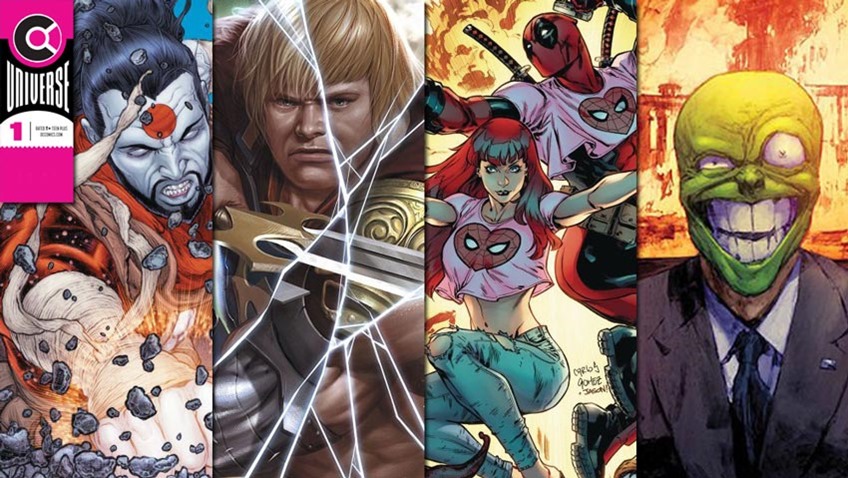 If ever there was a writer who has truly defined a single comic book character, it has to be Jason Aaron and his run on Thor which has been nothing short of legendary. Here was an icon, poised to make a big splash in the mainstream with his own feature film and in desperate need of a comic book refresh that restored a godly shine to the Odinson.
Aaron did that and so much more, with a run on Thor that made the god of thunder more than just an epic heavyweight who protected Midgard. He made Thor fun again, restored his mythology and took him in dangerous new directions. Whether you loved Aaron's epic tale of Thor's battles against the likes of Malekith and Gor the God Butcher or scratched your head over the decision to give Jane Foster the responsibility of Mjolnir, one thing is for certain: Aaron's run was never boring.
That tenure on the writer's throne of Asgard is coming to an end next month with King Thor #4, with Aaron sharing a small excerpt of his farewell letter to Newsarama: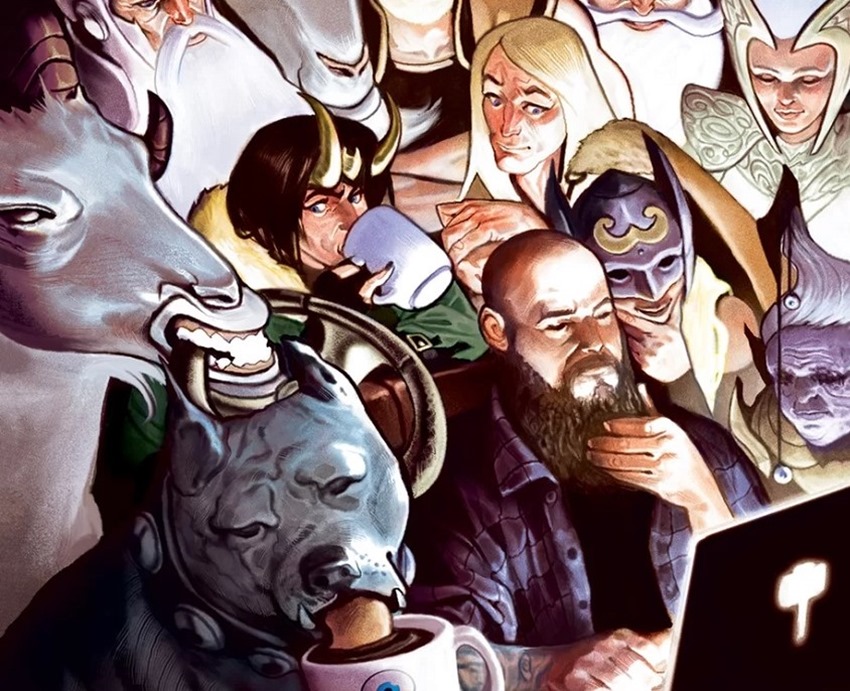 Thor is truly the sort of god (or gods, I guess, as I wrote a whole bunch of Thors) that I would like to believe in," writes Aaron. "The god who wakes up every single day and looks at that hammer, with its worthiness enchantment, and doesn't know if he or she will be able to lift it. Who lives every day questioning their own worthiness, aspiring for it, while also embracing their unworthiness, their failings.

"The kind of god who delights and takes unbridled joy from the wild, unimaginable beauty all around them. A god who sometimes drinks too much, sometimes loves too recklessly, who thinks both too highly and too lowly of themselves, who laughs big, weeps bigger, who thunders and broods and feels things deeply, even through near impenetrable flesh Who would die a thousand times to save what's most precious to them, which is us.

Like the Vikings of old weaving their sagas, I was fortunate enough to be able to dream that very god into being, while standing on the shoulders of god-spawning giants with names like Lee and Kirby and Simonson. And now Thor will always be very real to me. The God of Thunder will always be a profound presence in my life.
What a run it was. Few writers have been capable of making Thor relevant in an increasingly skeptical age, but for Aaron, that was a job that he was more than worthy to hold. Now, on to the best comic book covers of the week!
Batman #83 by Mikel Janin

The Amazing Spider-Man #34 by Pat Gleason

Absolute Carnage #5 by Ryan Stegman

Captain America #16 by Alex Ross

Marauders #2 by Tony Moore

Excalibur #2 by Lucio Parrillo

Supergirl #36 by Derrick Chew

Once & Future #4 by Dan Mora

Flash Forward #3 by In-Hyuk Lee

The Question: The Deaths of Vic Sage #1 by Denys Cowan

Batman: White Knight Presents Von Freeze #1 by Sean Gordon Murphy

Deadpool #1 by Carlos Gomez

Farmhand #11 by Rob Guillory

Sonic the Hedgehog #23 by Priscilla Tramontano

The Weatherman #5 by Andrew Robinson

Vampirella #5 by Terry and Rachel Dodson

He-Man and the Masters of the Multiverse #1 by In-Hyuk Lee

Bloodshot #3 by Declan Shalvey

You Are Obsolete #3 by Andy Clarke

Rai #1 by Juan Jose Ryp

The Mask: I Pledge Allegiance to the Mask #2 by Patric Reynolds

Heartbeat #1 by Maria Llovet

Chastity #3 by Daniel Maine

Rom: Dire Wraiths #1 by Luca Pizzari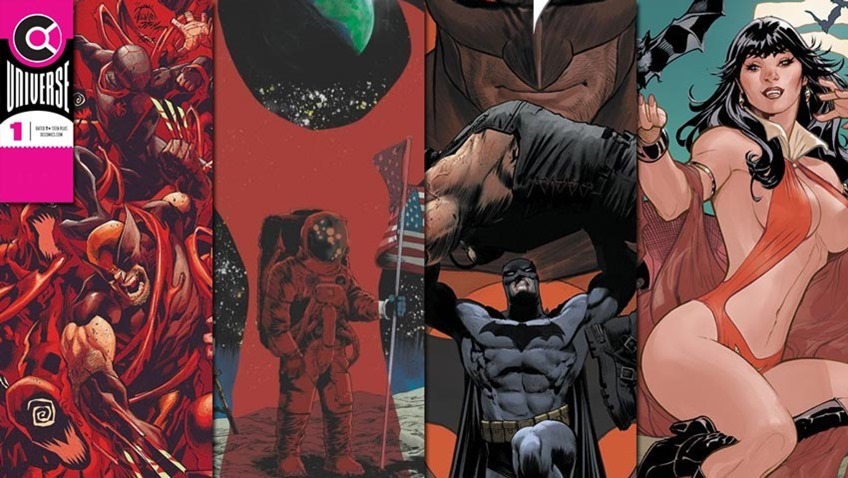 Last Updated: November 18, 2019