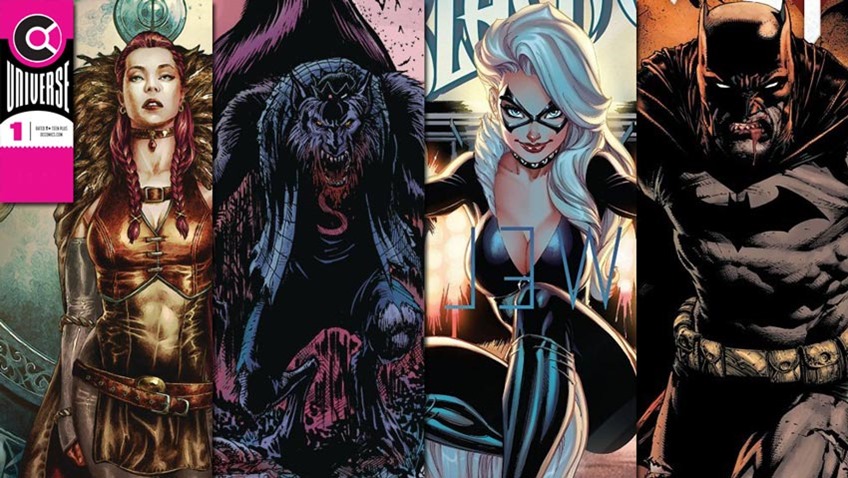 Why would anyone fall in love with the Joker? He's a homicidal maniac obsessed with Batman, would gladly murder you with a gas that'll leave your corpse smiling and he even likes Adam Sandler movies. Probably. Even with so many red flags, the Joker has had a squeeze for many a year now in the shape of one Dr. Harleen Quinzel AKA Harley Quinn.
The pudding to his whatever it is that goes with pudding I legit have zero idea I've never eaten the stuff, theirs is an awful relationship: Abusive, one-sided and yet she still finds herself fascinated with the madman even after he has turned on her so many times in the past. That relationship is getting a new take later this year, in a DC Black Label title by the name of Joker: Harley: Criminal Insanity.
Written by Kami Garcia and visualised by an art team of Mike Mayhew and Mico Suayan, this is the series that aims to give the relationship between two of Gotham's most notorious criminals a Silence of the Lambs approach as Harleen is called in by the police department to put together a profile on the Joker who happens to be serial killing his way across the city.
"When Kami came to us with the idea of profiling one of the most mysterious and dangerous characters in the DC Universe, it felt so new and original," DC co-Publisher Dan DiDio via Newsarama.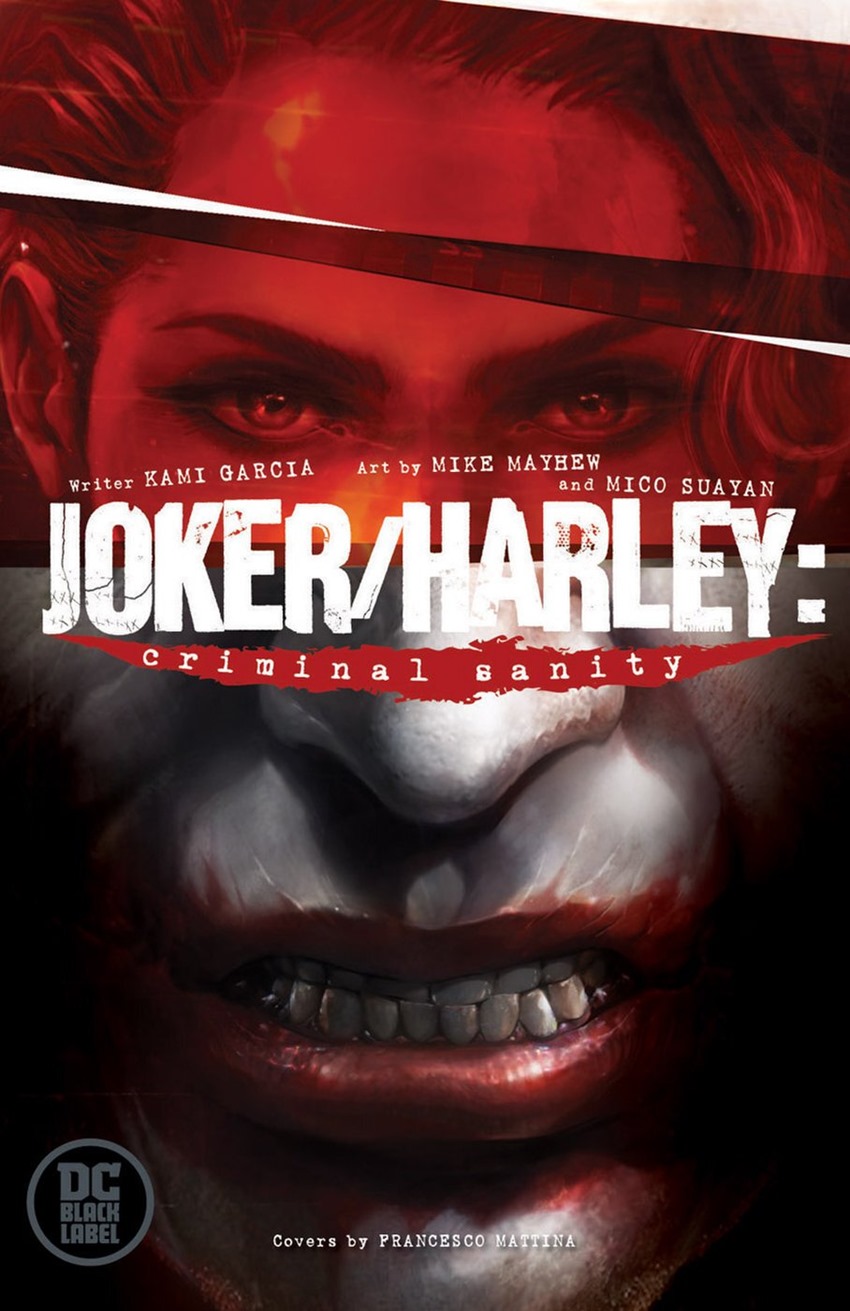 Kami, Mico and Mike are taking great care to ensure that the mystery surrounding the Joker and Harley Quinn remains intact, while delivering a story that's both compelling and haunting. This series is exactly the kind of unique, standalone story that's perfect for DC Black Label, one we hope will engage both casual and new fans of these characters.
"There is no character more terrifying than the Joker," Garcia added.
He is one of the most complex psychopathic killers ever created," said Garcia. "I wanted to approach the project as if the Joker was a real person – an intelligent and sane psychopath, who kills because he wants to, not because he suffers from delusions. To me, a version of the Joker, who is sane like John Wayne Gacy or Ted Bundy, is more frightening. In the series, Harley is the only character with the skill set and intelligence to hunt the Joker, but the investigation will force her to confront her own inner demons.
And that's a neat twist! One which will probably have some great covers attached to it when it arrives. Until then, you'll just have to feast your eyes on all these other fantastic slices of comic book art.
Batman #72 by David Finch

Justice League #25 by Jim Cheung

The Green Lantern #8 by Toni Infante

War of the Realms #5 by Pepe Larraz

Harley Quinn #62 by Frank Cho

Tony Stark: Iron Man #12 by Alexander Lozano

DCeased by Yasmine Putri

Dead Man Logan #8 by Declan Shalvey

Captain Marvel #6 by Adi Granov

Black Cat #1 by J Scott Campbell

Stray Bullets: Sunshine and Roses #41 by David Lapham

Sword Daughter #7 by Ben Oliver

Witchblade #14 by Roberta Ingranata

Ronin Island #4 by Giannis Milonogiannis

Thumbs #1 by Hayden Sherman

Jughead: The Hunger Vs. Vampironica #2 by Darick Robertson

Volition #6 by Marco Itri

Shadow Roads #8 by Carlos Zamudio

The Six Million Dollar Man #4 by Michael Walsh

Rocko's Modern Afterlife #3 by Ian McGinty

Dragonsblood #2 by Geebo Vigonte

Last Updated: June 3, 2019