Need a recommendation for when the lights go out and you're left all in the dark, your face bathing in the glow of a tablet? Here's a series that you definitely should check out: Planetary. The main gist of it, is that you need to imagine every single fantasy, sci-fi and steampunk series you've ever seen and then ask yourself…what if it were all real?
What if there was an unseen hand, shaping human history, manipulating it and hiding our greatest advancements and discoveries away, all for the most selfish of purposes? Who could even stop an organisation that had a global reach like that? That's where Planetary comes in, as the trio of Elijah Snow, Jakita Wagner and the Drummer find themselves joining forces to become the Archaeologists of the Impossible.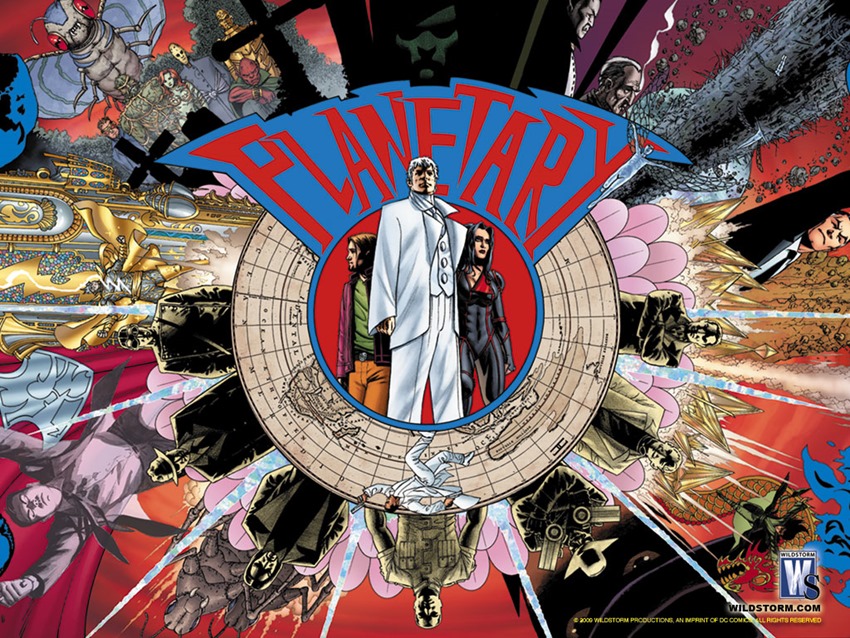 It's written by Warren Ellis, so not only is the entire series filled with razor-sharp dialogue but it's also got some of the wildest ideas possible thrown into the mix. Then you've got John Cassaday handling the art, which manages to continually evolve with every single issue until it becomes this breathtakingly cinematic mad romp through everything from Hong Kong supernatural shootouts to astronauts plumbing the very depth of imagination itself.
That makes for 27 issues of fantastic storytelling. And while I'm re-reading the series yet again, here's a look at the very best comic book covers of the week!
Detective Comics #1000 by Alex Ross

The Flash #67 by Ryan Sook

Action Comics #1009 by Francis Manapul

Fantastic Four #8 by Yongho Cho

Shazam! #4 by Jim Lee

Daredevil #3 by Julian Totino Tedesco

Batman Beyond #30 by Ben Oliver

Mighty Morphin Power Rangers #37 by Jordan Gibson

Martian Manhunter #4 by Riley Rossmo

Isola #7 by Karl Kerschl

Star Wars: Vader – Dark Visions #2 by Greg Smallwood

Skyward #11 by Lee Garbett

Coda #10 by Flavieno Armentaro

Jim Henson's Labyrinth: Coronation #12 by Fiona Staples

Dial H for Hero #1 by Nick Derington

Bloodshot: Rising Spirit #5 by Felipe Massafera

The Forgotten Queen #2 by Viktor Kalvachev

Crimson Lotus #5 by Tonci Zonjic

Lady Death: Apocalyptic Abyss #2 by Mike Krome

WWE Wrestlemania 2019 Special #1 by Xermanico

Last Updated: March 25, 2019