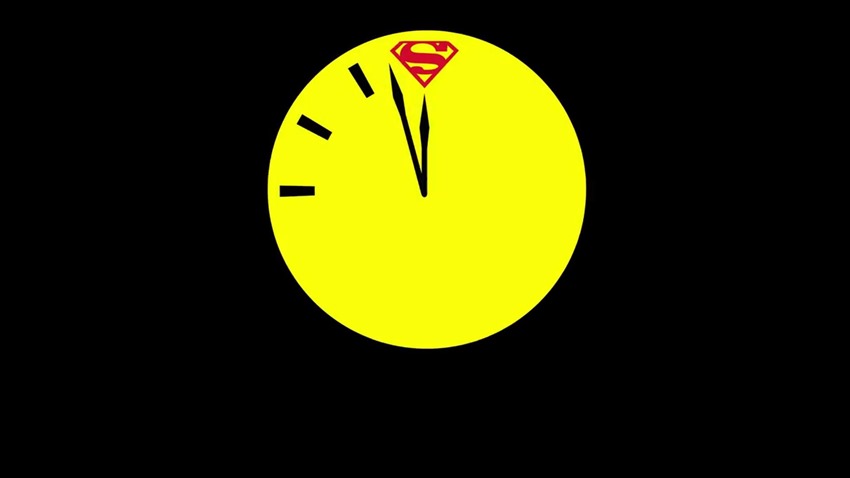 Unpopular opinion: I'm glad that DC Comics have the rights to Watchmen. Yes, Alan Moore and Dave Gibbons may have created a masterpiece in 12 issues between 1986 and 1987, but the follow-up prequel series Before Watchmen in 2012 was even better. The best artists and writers of the time, coming together to tell new Watchmen stories that gave audiences a new angle to explore the lives of flawed heroes and villains.
This year marks another return of the cult classic characters, in the Doomsday Clock. Ever since DC Rebirth launched, its reborn heroes have been aware of a hidden puppet-master behind the scenes. The only super-powered individual of his reality, the omnipotent Doctor Manhattan stole a decade of memories and adventures from the world's greatest heroes.
But to what end? What is the grand plan of a god who can and has seen all possible outcomes of his actions? That's the question that Doomsday Clock will hopefully answer when Doctor Manhattan finally makes his presence known. "This year we released a handful of panels from the book, but they're all chosen for a specific reason," President and Chief Creative Officer of DC Comics Geof Johns explained in a new DC video detailing the process behind the creation of the new event series.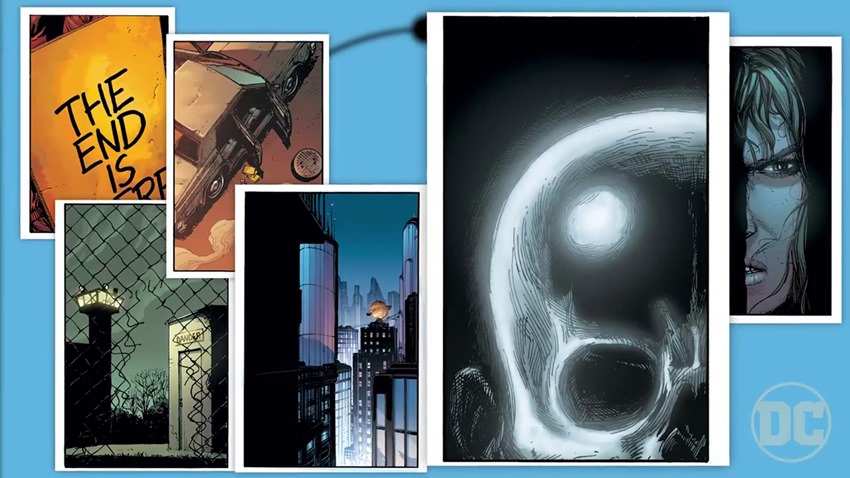 The first one is a very tight close-up the sign 'The end is here', and it's a direct correlation and contrast of the original sign that Rorschach held that we started with. The end is nigh in the original Watchmen and I really wanted to say 'Oh no, the end is here'. Like there is the threat of the end in Watchmen. This is the end.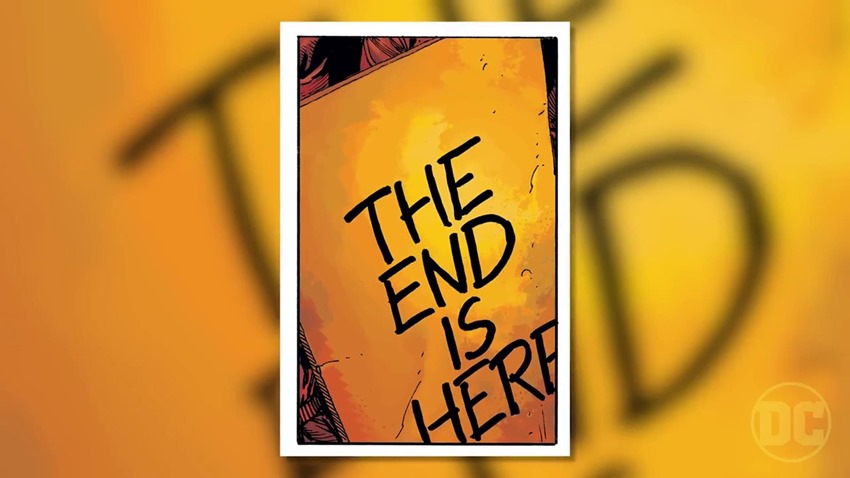 There's another shot I really loved where you're looking down on a car, and clearly people were in it and they left it quickly because the doors are open. And there's a little exhaust coming from the car as if it's still running and there's a couple of files laid down on the ground as if people just got out of there and left. There's a manhole cover that's open and it's kind of half-open. You want to know who was in that car, where did they go, why are they in such a hurry?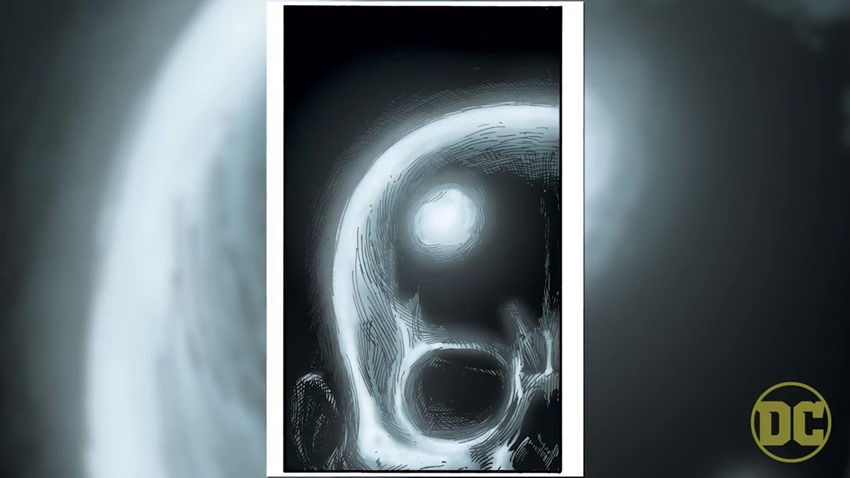 There's another great panel that I loved, that was an X-Ray. Clearly there's a mass, there's a tumour in somebody's brain. Impending death. Death was on the way and you had this skull staring at you.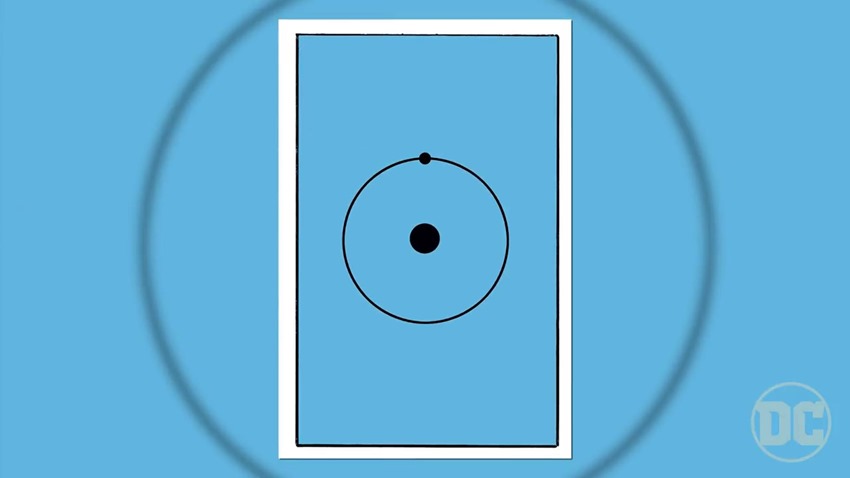 Finally there was just a blue panel with the Manhattan symbol. And that actually is not from the book. I wanted something that represented Doctor Manhattan and that was going to be released with all these other images because Doctor Manhattan is the one character that we've talked a lot about. I wanted that image to be there to kind of just umbrella everything under Doctor Manhattan.
One major draw that Doomsday Clock has in its pocket? Gary Frank on art duties. Having worked regularly with Johns for over a decade, Frank's art may just be the perfect bridge between the optimism of the new DC Universe and the pessimism of the world of Watchmen. "Gary Frank was the only one who could draw this book," Johns said.
Everything that Gary's drawn since 2005, I've written. And we've had a great time on Superman, Batman and Shazam. But this is a whole new level and Gary just loves it. He's enjoying it so much and I can feel that, so when he has a passion for it, an energy for it and is excited about it, I get even more excited for it.
A panel for Doomsday Clock kicks off Friday night in the US at New York Comic Con, with the actual series beginning on November 22. A massive battle between the forces of hope and despair, Doomsday Clock is at its heart a tale of battling back against cynicism and pessimism. A story which feels more and more relevant lately with every passing day.
Last Updated: October 3, 2017