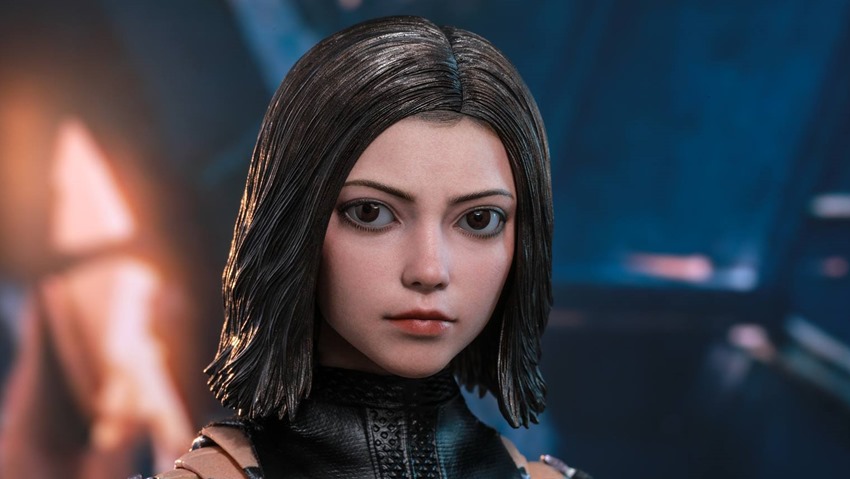 There's a line between real and recreated, that blurs the possibility of knowing something is fake and being convinced that what you see is real. The uncanny valley effect is indeed a real idea, one that we've seen plenty of in Hollywood already. Every year, that line gets a little bit closer to finally creating effects which look utterly convincing, and it's still going to be many years before the transition effect.
Alita: Battle Angel may just be the most uncanny valley girl around then. There's no denying the sophisticated visuals and how impressive they are in motion, but deep down we all know that what we're seeing on the big screen is a special effect that was cooked up inside of multiple computers. The huge peepers on the titular Alita is a dead giveaway of course, but I don't think people realise just how important those eyes really are.
For some reason, we're hardwired as a species to find empathy for anything that has a feature similar to our own. Think District 9 and the Prawns, how you actually felt bad for them thanks to some digital wizardry that gave them very human optics. Alita: Battle Angel is stoking those same emotions within me, and now I'm feeling them even more thanks to this upcoming figure from Hot Toys.
Sure, there's a Barbie doll effect here, but hot damn it's a Barbie who could rip your spine out in an instant and use it to play jump rope games with if she wanted to:
Meticulously crafted based on the appearance of Alita from the film, the movie-accurate collectible figure features a newly developed head sculpt with separate rolling eyeballs, her highly detailed body which displays the complicated mechanical design, beautifully tailored outfit with fine textures, a blade, a heart attachable to the body and multiple interchangeable hands and feet to match with the cyborg body. Along with the figure, it also comes with an elaborated diorama figure stand inspired by the battle scenes.
Wow. Simply wow. That's some brilliant detail right there, from her leather tank top to the actual mechanics of her body. Played by actress Rosa Salazar in the upcoming Robert Rodriguez directed movie, Alita: Battle Angel is an examination of the idea of humanity in a world where compassion happens to be in very short supply. If the film lives up to the hype, I'm probably going to want one of these figures when it arrives in the near future.
Last Updated: January 31, 2019