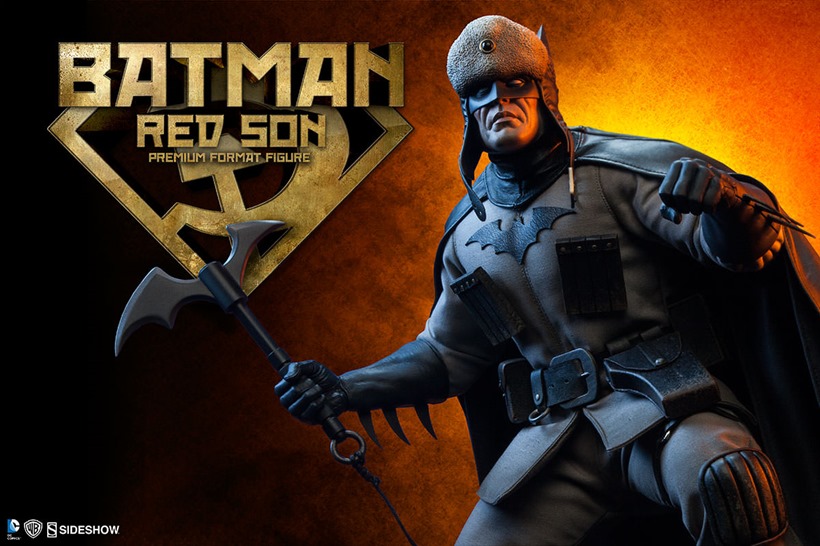 DC Comics has a great idea. They've got an imprint for comics, that they call the Elseworlds line. Basically, it's an out-of-continuity line of comics, that re-imagine your favourite heroes and villains in radically new and different forms.
Take Red Son for instance. That's a 2003 series that asked a simple question: What if Superman's pod landed in Soviet Russia, and he was raised as a communist?
Would the comrade of steel stand for truth, justice and Soviet Union way? Would he still be a good person, after years of working on a Russian collective farm, a pure heart in an ideology that can never sustain itself due to the inherent greed of human nature?
In a nutshell, yes and no. Read the damn comic already. While Superman is reimagined as a soviet hero of the people, he's not the only DC comics character who gets a Russian makeover, as his actions also lead to the creation of a very different kind of Batman.
A Batman, who dresses up in a cape and warm clothing, as you can see in the statue that Sideshow Collectibles will be releasing in their Red Son range, and is priced at $489.99. That's…that's a lot of Roubles.
I quite dig it, but then again, I have a Bat-symbol tattooed on each buttock. It's so that I can show people what I think of Batman And Robin. Subtle hint: IT'S ASS. Okay, that wasn't so subtle after all. Pre-orders kick off on October 1, comrade. Because in Soviet Russia, something something Batman you.
Last Updated: September 30, 2015