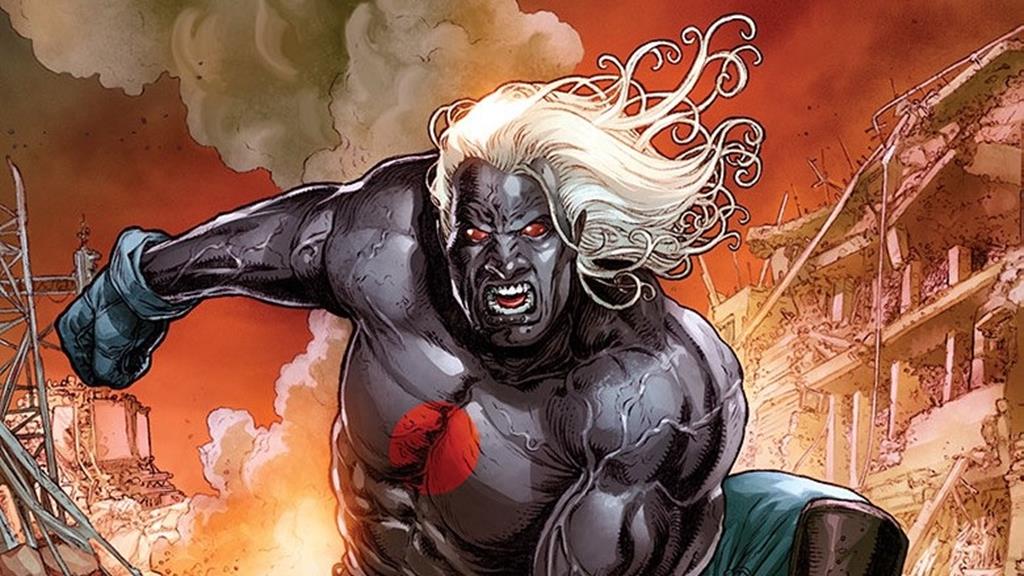 This week, Bloodshot Salvation #3 asks an age-old question: What happens when a nigh-unstoppable super-soldier that can instantly heal from any injury faces an army of trailer park troopers led by the skeeviest of patriarchs? Spoiler: It doesn't end well. Ahead of that redneck rampage however, Bloodshot: Salvation will introduce a new twist on a familiar foe.
A dark mirror to Ray Garrison's war-hungry persona, that harkens back to the original big bad introduced way waaaaay back in Bloodshot #34 when Kevin VanHook and Norm Bregfoyle were in charge of the character. Rampage is his name, and pain is his game as a broken childhood helped create one of the deadliest of adversaries.
Rampage has already been causing some havoc for the Bloodshot family, while Garrison has been MIA from that battlefield as his nano-augmented daughter and wife Magic find themselves on the run from a Bloodshot double who represents the worst side of the character. How are monsters born? See for yourself in this preview for Bloodshot Salvation #4 from Valiant Entertainment, by writer Jeff Lemire and artist Mico Suayan. The Book of Revenge is merely the beginning for this engine of hate, as his origin is revealed in a standalone issue:
This is the story of two brothers, who were born into nothing and reaped an inheritance of anger… This is the story of Rampage – an imperfect reflection of Bloodshot's potential, one enhanced by the very same nanite technology, but fueled by an inextinguishable furnace of hate… This is the story of the Valiant Universe's most terrifying new villain, and a preview of the pain he has yet to inflict on an unsuspecting world…
If you haven't had a chance to check it out yet, Bloodshot Salvation is a tale of two timelines as the titular super-soldier finds himself caught between letting go of his past and protecting his family. It's well worth a read if you're looking for a monthly comic book that is fresh and unburdened by decades of continuity. The first two issues are out now, while the third issue drops on November 15 for a showdown which is simply titled: Daddy Dearest.
Last Updated: November 13, 2017