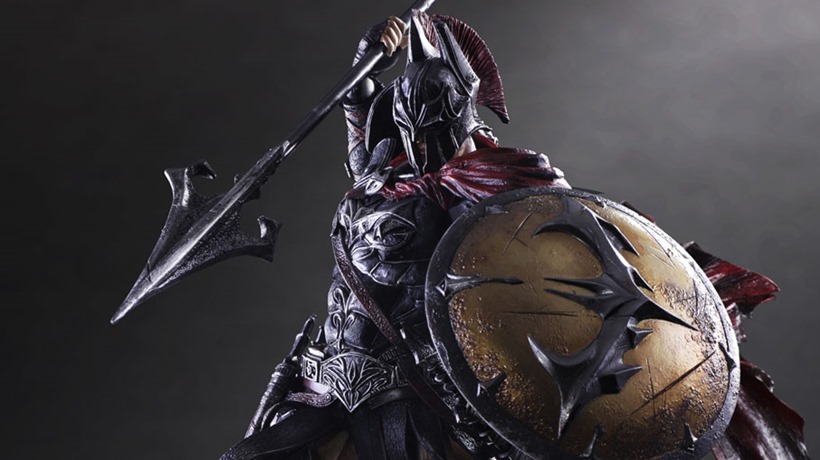 I've seen all manner of Batman in my life. Like a runaway Todd MacFarlane catalogue for Spawn toys, I've seen Cowboy Batman, Future Batman, Puritan Batman, Caveman Batman and GamerGate Batman (MY ETHICS ARE DEEEEEEEEEAAAAAAD!).
But what about Spartan Batman? Well ready your eyes for a meal of note, because tonight, we dine in hell!
Here's the latest Batman from Square Enix and their Play Arts Kai range, which reimagines the Dark Knight as a Spartan. And a proper one as well, wearing more than just a bullet-proof leather thong:
Unveiled at the Tokyo Game Show, Batman Timeless Spartan Batman Play Arts Kai is scheduled for release in March 2016. He'll run you around $150, and comes with a spear, a long sword, four daggers, a shield and a figure stand. I like it! It's a rad figure and a cool design that doesn't go too far overboard.
Naturally, I want to cosplay the crap out of this, so you'll have to pardon me while I go enrol in a Spartan training program. First lesson: Getting your leather thong to sit just right. Don't worry coach, I brought my own!
Last Updated: October 5, 2015