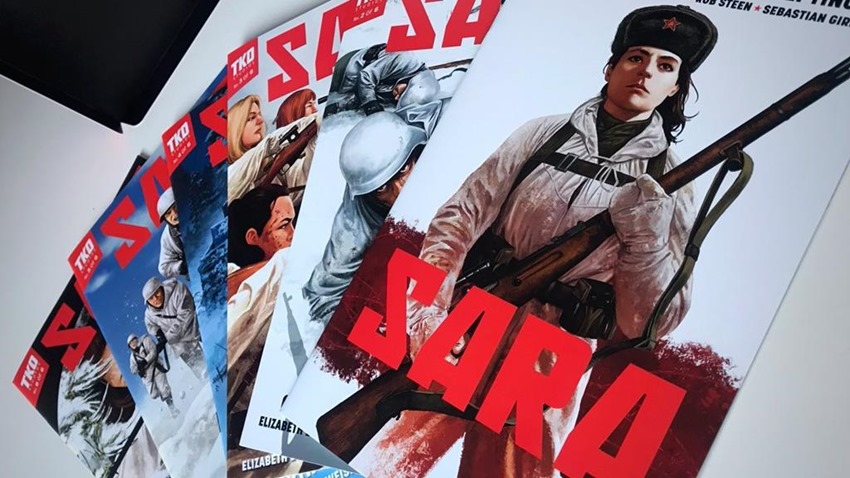 There has never been a better time than now to jump into comic books. Wary of wading into a market where you kind of need to be clued up on decades worth of continuity so that you can have a vague idea of what's going on in a story? Fret not, because the industry has plenty of new titles launching every month that operate as jumping on points for new readers.
From Image Comics to Valiant Entertainment, accessibility is the name of the game. Out of all of them, it's TKO Studios that may just have the best idea for selling great stories and making them feel valuable long after you've turned the final page. We live in an era where comic books need to be available in multiple formats that suit the tastes of both collectors and readers who are hungry for instant gratification.
TKO's approach? Taking a traditional comic book mini-series, unloading it all at once and giving fans a veritable buffet of fine art and snappy writing to enjoy in one sitting. TKO also takes this idea a step further, not only by selling their stories by selling them in a variety of formats. Enjoy having a longbox full of single issues? TKO will give you the full series in neat box that you can enjoy at your leisure.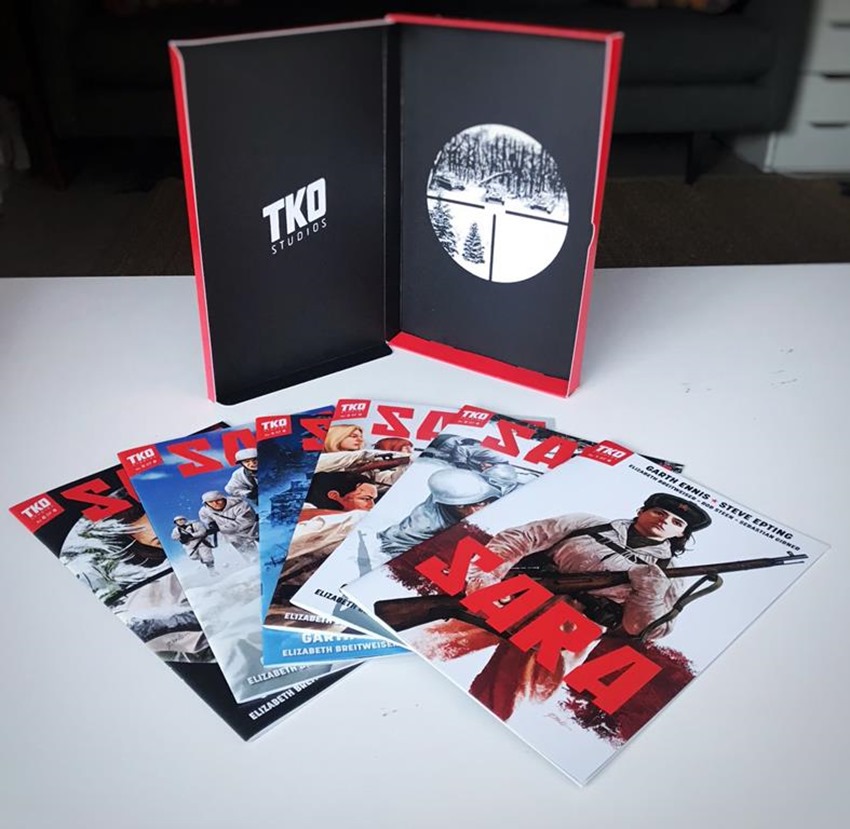 Would you rather fill your bookshelf up with graphic novels? TKO has your back, and they'll even give you a collection of issues that happen to be available in a trade paperback that is larger than the normal graphic novel. Y'know, the best way to enjoy the gorgeous art of the series that they're releasing, as Odin intended.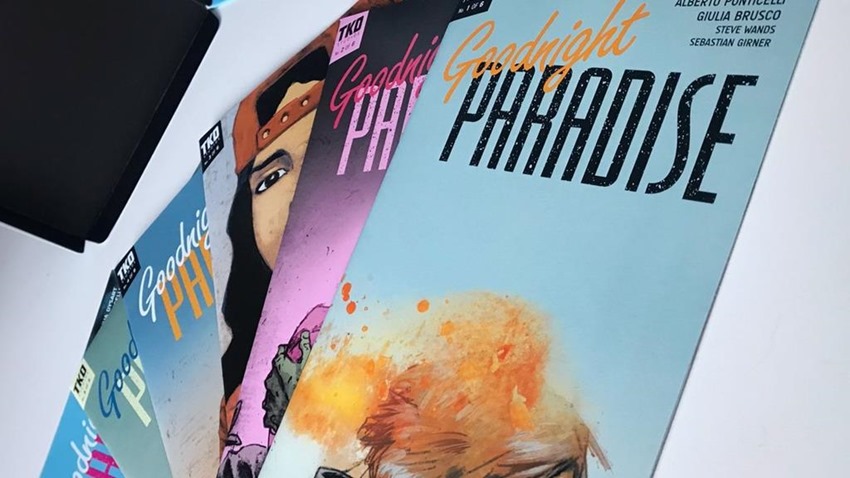 The third option? A good ol' download on your mobile device of choice, to suit anyone who enjoys comic books as more of a disposable medium. Here's the real kicker: Each series that TKO publishes, will have its first issue available to read for free. More than just bait on a hook, it's a daring move for a comic book publisher to establish themselves, especially when that publisher is focusing on non-superhero stories.
So far, the library is kind of awesome. Sara from Garth Ennis and Steve Epting is a stunning war story about Russia's legendary female snipers, The Seven Deadly Sins is Suicide Squad meets the Dirty Dozen in a western theme by Tze Chun, Artyom Trakhanov and Giulia Brusco, while Salvatore Simeone, Steven Simeone, Nicole "Nik" Virella and Ruth Redmond's Eve of Extinction is an apocalypse brought on bad weather.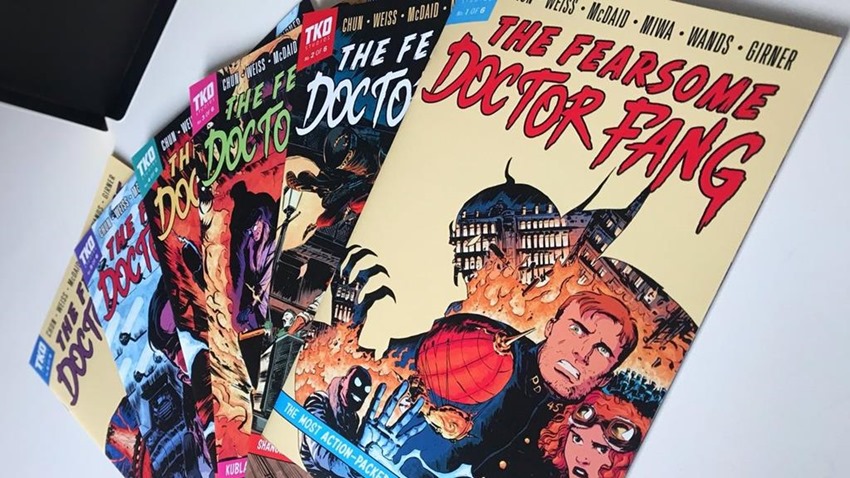 Great stuff, and well worth checking out. Especially with upcoming series having even more superstars joining the TKO label for some big stories:
Hot damn, that is some real talent right there! Price-wise, TKO comics are actually pretty decently marketed. While physical editions cost more, the digital downloads won't set you back too much at all, with single issues ranging from the price of a decent cup to a more modest charge for a complete six issue series.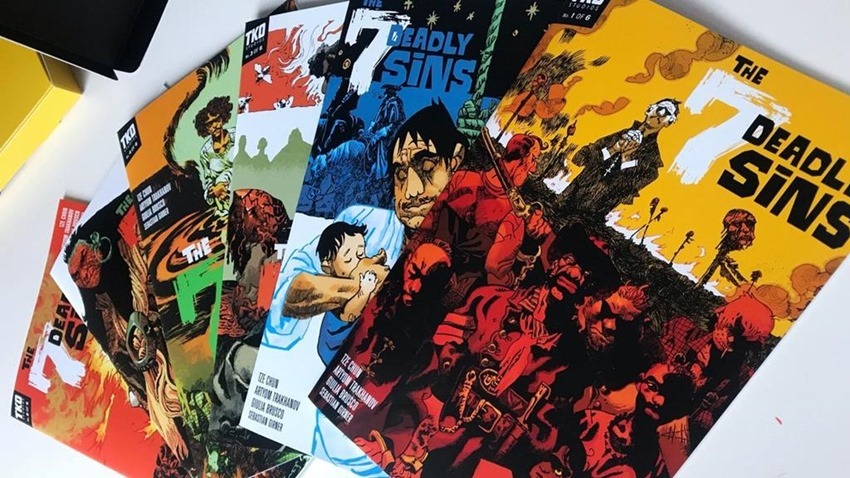 So far I'm loving what TKO brings to the table, which is more than just an industry shake-up to go along with their fantastic series. It's an eye that is fixed on the future, as TKO feels like the right change for the market and our constantly evolving need to stay entertained.
Last Updated: March 13, 2019