It's the 1990s. Comic books are hotter than a plate full of Moruga Scorpion chilli peppers and the industry is blissfully unaware of the looming crash on the horizon. If you walked into a comic book shop back in the heyday of that decade, your eyeballs were bombarded with all manner of new releases every Wednesday.
A comic book cover is designed to grab you, it's meant to pull your attention in with a bombastic splash page featuring the title character . It's an advertisement, a promise of thrills and chills within its two dozen pages should you buy it. The only problem? That's a lot to soak in when you're facing an entire series of shelves soaked in the finest art form around.
Comic book publishers had a novel idea back then, to make their publications stick out: Foil. While a regular comic book cover with even the most garish colours would find itself lost in an ocean of competition, comics with foil covers managed to stick out wonderfully. That glint of of a papery metal, with an embossed cover that would often catch a glimmer of sunshine? Magical stuff.
It was of course, a gimmick. A hell of a gimmick that sold plenty of comics, before the fad died out with many a publisher and series in the comic book crash of 1996 and onwards. Budgets were slashed, companies went under and comic books that survived were rolled out with more traditional covers in the aftermath.
That marketing idea is making a bit of a comeback again however, with Valiant Entertainment's new Quantum and Woody series. The upcoming first issue of the odd couple super buddies will feature a cover that is pure 90s stunt device, in more ways than one. See for yourself in the video below:
If you can't watch it, then here's the gist of it: Valiant Entertainment travelled up to Canada for their "most variant cover of all time" project. While the relaunch of Quantum and Woody will feature regular foil and embossed covers, there'll also be a limited number of comics that were printed with foil from the actual 1990s. Rolls of the stuff were discovered in a Montreal factory, foil which had been used in everything from Marvel books such as Nova, Doctor Strange and Image's WildC.A.T.S.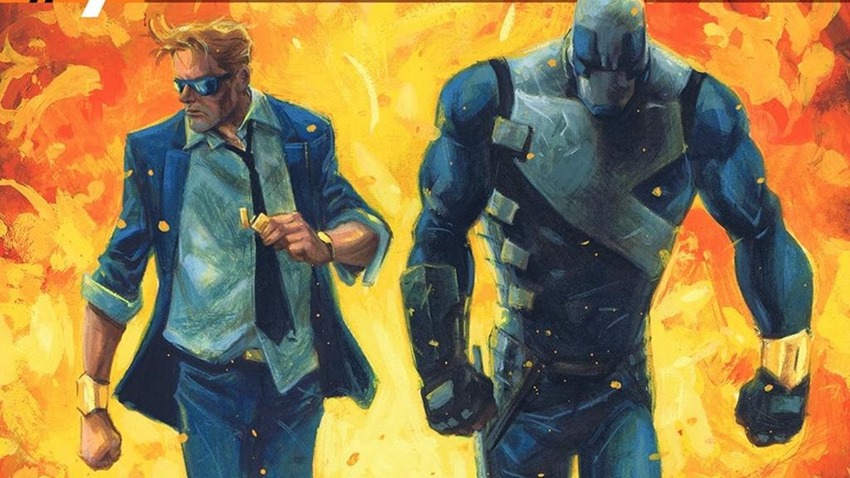 Foil which had spent more than two decades sitting on a shelf, waiting for the day when it could be used again. it's a novelty at its finest, one that I fell for plenty of times when I spotted comics on shelves back in the day…of last week. Eat my ass, that Silver Surfer #75 was worth every Rand I spent on it. If you're keen on owning an actual piece of comic book history, the new Quantum and Woody hits stores on December 20.
I might actually import one of these, just for the giggles and to remind me of an age where feet were rare and new muscles were being invented in every pocket-stuffed panel. Unless I get…foiled again.
Last Updated: November 10, 2017