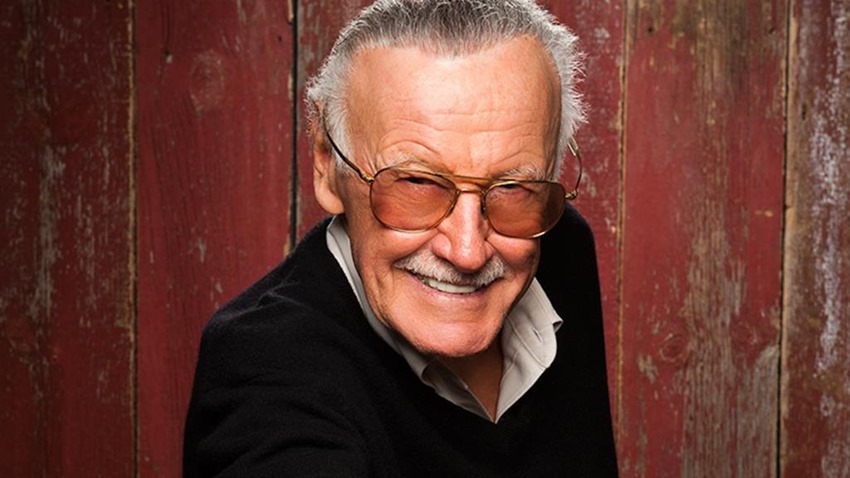 If comic books had a face, it'd be that of the ever-smiling dynamo of energy that is Stan Lee. The former boss of Marvel Comics, Lee isn't just an icon, he's an ambassador, a living legend for Marvel Comics and a writer who helped co-create a silver age of heroes. And right now, it also sounds like Lee is a hostage in his own home.
That's the disturbing news that has emerged recently, when Bleeding Cool reported that Lee was being cut off from his support staff entirely. His manager and caretaker Max Anderson, was fired after 14 years of service, while Lee himself has been battling a bad bout of Pneumonia at his home. Instead of in a facility like a hospital that's equipped to help deal with such life-threatening illnesses. Something fishy is happening in the Lee household apparently, masterminded by mysterious new members of his support staff.
Other longtime staff have also been fired, resulting in numerous comic book professionals who have worked with Anderson and Lee, voicing their opinions. "I wanted to strongly echo the words Neal Adams expressed regarding his concern about Stan Lee's wellbeing, and this bizarre smear campaign against his friend and manager of the past years Max Anderson, apparently instigated by these new mysterious "caretakers" of his," artist and writer J. Scott Campbell said to Bleeding Cool.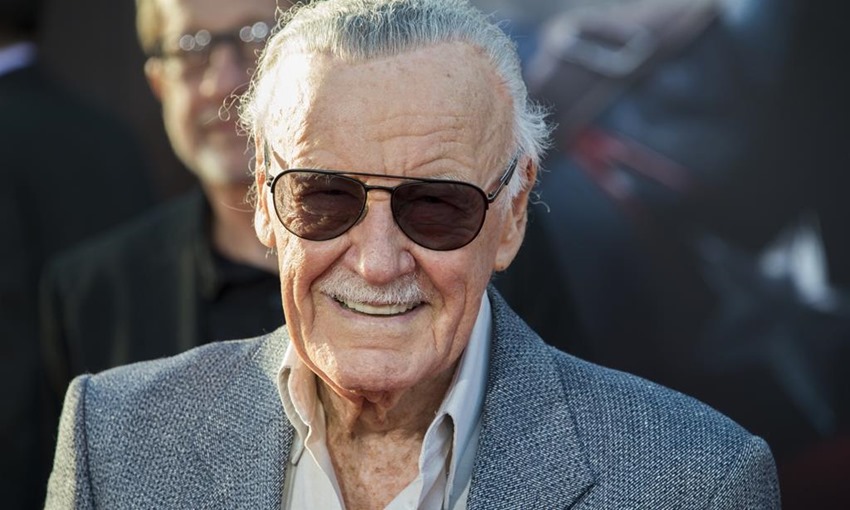 I've known Max for years and I completely agree with Neal, Max always looked after Stan and his wife Joan like the doting son they never had. He adores Stan and Stan adores Max.

Besides almost single-handedly architecting Stan's tremendous financial turnaround this past decade through aggressively negotiating appearances all around the world, I happen to have personal knowledge that Max has also quietly looked after him by accompanying him to the sets for all his cameos in the Marvel films, regularly took him to his medical appointments, would often just visit Stan when he'd get lonely, the list goes on and on. In fact, Max and Stan have been very visible and regularly in public together for a decade, practically inseparable.

Forcibly cutting Max out of Stan's life, and so soon after his wife Joanie has passed seems particularly cruel to the both of them and has caused a lot of us in our industry to talk, much of it about our collective concern about the mystery of who exactly is taking care of Stan now and why is he being kept out of sight and in his home, especially given these reports that he's been battling pneumonia. I mean, think about it, instead of being taken to a hospital, this ill 95-year-old man is being kept hidden away in his house, the only glimpse of him filmed for exploitive TMZ videos?

Max took much better care of Stan than this. I have great concern for Stan and I do hope more in our industry start speaking up, start asking more questions and start shining more of a bright light on this situation to find out what's exactly going on here before it's too late.
Campbell's not the only industry heavyweight voice who has spoken out lately. Also chatting to Bleeding Cool, writer Mark Waid offered his own take on the situation:
As others have attested, Max cares for Stan just as deeply as a son cares for his father.

I have absolutely no doubt in my mind that someone, alone or in concert–perhaps someone connected to the $300K nearly embezzled from Stan back in December in the form of a check written by one of only a few who have access to Stan's bank account? Who can say?–is framing Max for misdeeds and is isolating Stan and shutting out his other friends and loved ones as Stan's years grow short and his health continues to flag. This is abominable; this sort of stress and drama can only accelerate Stan's decline.
Artist Humberto Ramos didn't mince his words either:
That's why all the recent news about Stan's health and wellness worries me even more, because he doesn't have his partner next to him, the guy he laughs and talks to is no longer around. From where I sit, and what I know, I can say they miss each other and I'm sure they need each other's love, as you need your family especially during all the rainy days, and right now it hasn't stopped pouring. My prayers and best wishes are with both of them, they are like family to me and my family because they've always treated us like one of them.
So what's going here? In short, it sounds like opportunistic individuals have taken over the 95 year-old Lee's life, and have managed to set up his longtime friend and ally Max Anderson as the scapegoat for a nefarious plot to drain Lee dry. If that is the case, it's utterly disgusting and it kind of makes sense when you remember that Lee recently had $300 000 embezzled from his accounts.
Something is rotten in the state of Denmark, and hopefully the matter can be resolved before it's too late. This is not how one of pop culture's greatest legends should be treated at this point in his life.
Last Updated: March 8, 2018