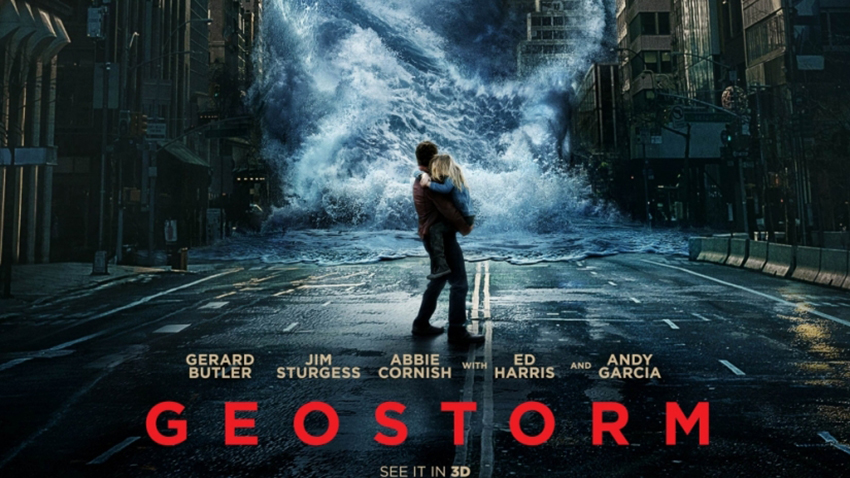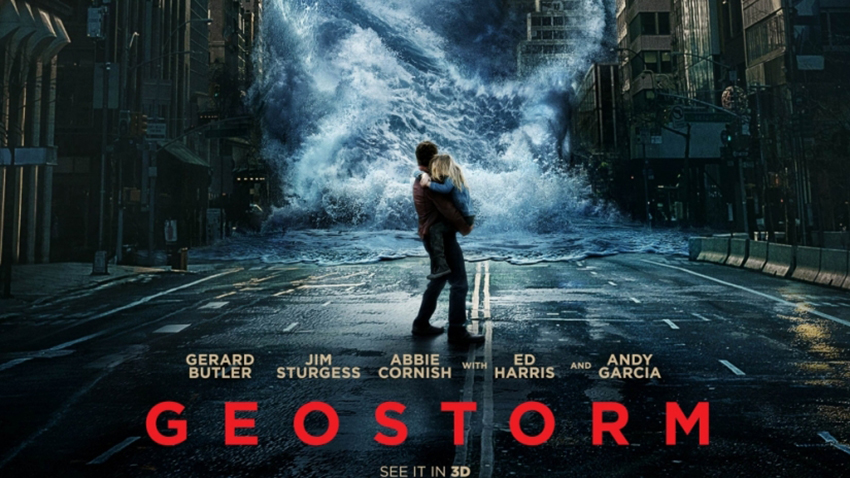 I'm a man of varied tastes. Sometimes I want to watch Daniel Day-Lewis completely disappear into a role or have Terrence Malick ponder on the meaning of life through cinematic allegory. Other times I just want to switch off my brain and have the biggest, loudest and most expensive thrill possible while I shove my face with popcorn, and there's nothing that ticks all those boxes quite like a big budget Hollywood disaster flick.
Geostorm is the latest entry in the genre and sees Dean Devlin – who wrote/produced some of the biggest disaster films of all time, like Independence Day, Stargate, and The Day After Tomorrow  alongside Roland Emmerich – stepping behind the camera for the first time. And for his directorial debut, he's getting Gerard Butler to fight the weather. No, really. It's true! Check it out in the synopsis and trailer below, if you don't believe me.
After an unprecedented series of natural disasters threatened the planet, the world's leaders came together to create an intricate network of satellites to control the global climate and keep everyone safe.  But now, something has gone wrong—the system built to protect the Earth is attacking it, and it's a race against the clock to uncover the real threat before a worldwide geostorm wipes out everything…and everyone along with it.
That just looks like some good ol' fun! However, despite the fact that SA is supposed to be heading into summer soon, that trailer – and all the weird weather we've been having across the country lately – may have left you wanting to start stockpiling some resources just in case. Well, we've got you and your tinfoil hat covered, as Times Media Films have kindly supplied us with three super cool Geostorm hampers to give away. Each hamper is worth R2 000 and consists of a branded backpack, beanie, thermal blanket, notebook, t-shirt, jacket, mug and solar power bank. Check them out in the gallery below. Click to enlarge.
Now that should definitely help you make it through a meteorological disaster. And all you need to do to enter is head on over to our competition site and fill in your details. Only one entry per person will be taken into consideration. Winners will be selected by the fickle gods of Random.org and announced after the competition ends on 30 October.
Enter here:
Geostorm blows into cinemas tomorrow, 20 October, and also stars Jim Sturgess, Abbie Cornish, Alexandra Maria Lara, Daniel Wu, Eugenio Derbez, Ed Harris and Andy Garcia.
Last Updated: October 19, 2017