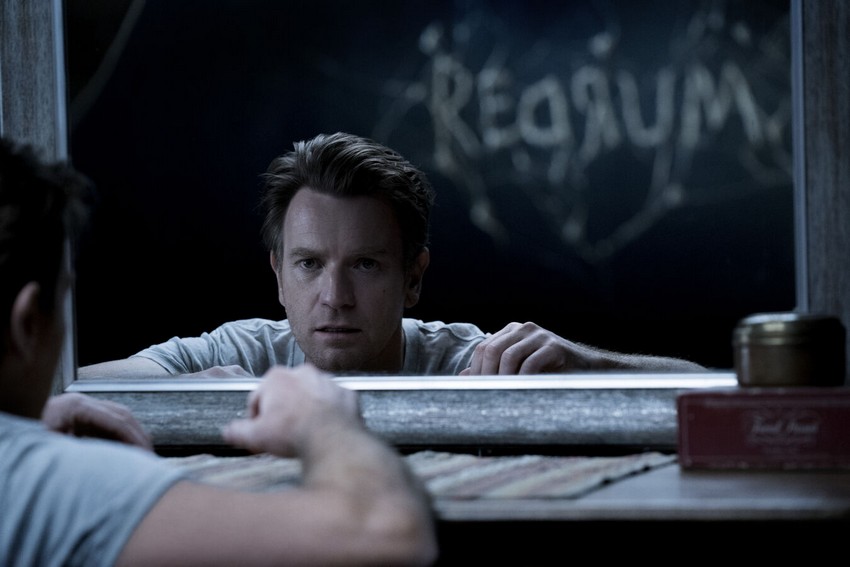 It's the month of horror! And no, I don't just mean that the deadline for tax returns ends next week! I'm talking about that creepy, crawly, make you sleep with the lights on kind of horror. And it looks like we're going to be getting some of that in Doctor Sleep! (even if it is a few weeks after Halloween)
An adaptation of Stephen King's 2013 novel of the same name, Doctor Sleep is the long-awaited sequel to Stanley Kubrick's 1980 horror masterpiece The Shining, which famously adapted King's own 1977 novel. Those are some pretty big footsteps to follow in, but director Mike Flanagan is a great choice to pull this off. He's already shown his talent for adapting King's work to the screen in Gerald's Game and then went on to floor us by directing every episode of Netflix's brilliant The Haunting of Hill House. And in front of the camera, there's more talent as Ewan McGregor plays the grown-up Danny Torrance – the psychically-gifted son of Jack Torrance, the character made famous by Jack Nicholson – while Mission: Impossible franchise standout Rebecca Ferguson plays the twisted Rose the Hat. And based on the trailer, they're all putting in some serious work to make this film… er, shine.
Doctor Sleep" continues the story of Danny Torrance, 40 years after his terrifying stay at the Overlook Hotel in The Shining.

Still irrevocably scarred by the trauma he endured as a child at the Overlook, Dan Torrance has fought to find some semblance of peace. But that peace is shattered when he encounters Abra, a courageous teenager with her own powerful extrasensory gift, known as the "shine." Instinctively recognizing that Dan shares her power, Abra has sought him out, desperate for his help against the merciless Rose the Hat and her followers, The True Knot, who feed off the shine of innocents in their quest for immortality.

Forming an unlikely alliance, Dan and Abra engage in a brutal life-or-death battle with Rose. Abra's innocence and fearless embrace of her shine compel Dan to call upon his own powers as never before—at once facing his fears and reawakening the ghosts of the past.
Ooh, that looks awesome. And if you're as excited as we are to see it, then you probably can't wait until it's released on Friday, 8 November to see it. And luckily, some of you won't have to!
Thanks to our partners at Empire Entertainment, we will be hosting advance screenings of Doctor Sleep on Thursday, 7 November, in both Cape Town and Johannesburg (sorry, Durban!).
CAPE TOWN
Cinema: Nu Metro Canal Walk 9
Screening date: Thursday, 7 November 2019
Time: 19:30
JOHANNESBURG
Cinema: Nu Metro Hyde Park 2
Screening date: Thursday, 7 November 2019
Time: 19:30
So what do you have to do to stand a chance to win a double ticket – which includes popcorn and soda? Simple! Just enter your details in the form below (selecting the appropriate location) and we'll do a random draw of the lucky winners on Friday, 1 November and notify them via email.
Please note: This competition is only open to residents in South Africa, and only one entry per person will be allowed. And finally, once again, thanks to our partners at Empire Entertainment for this opportunity!
Last Updated: October 25, 2019