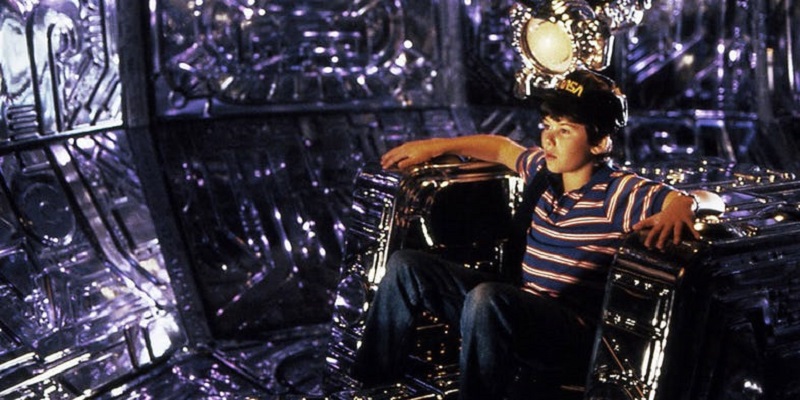 I might have been a little too young to be marvelled by the original Flight of the Navigator when it came out in 1986, but when I did get around to watching it several years later I was fascinated by the story, which introduced my young mind to the time-bending nature of light-speed travel. It was one of those sci-fi stories that offered up a significant amount of depth and yet retained a simple enough premise that could appeal to a younger audience, something few sci-fi films get right today.
For those of you – like Alessandro – who are simply too young to have been captivated by the original film. The story centred on David Freeman (played by Joey Cramer), a 12-year-old boy who disappears for 8 years, before returning to his parents having apparently not aged a day. From a family mystery movie, it transforms into pure sci-fi adventure, as David is reunited with an alien spacecraft that previously abducted him (although the intentions were benign). He ends up freeing the UFO from government imprisonment and bonds with the A.I. that controls the ship, as they try to escape the authorities. It was a fantastic film back then, even if it hasn't exactly aged too well.
It's a story that would certainly resonate with a modern audience, which is why Disney has been trying to get a remake of the film made since 2009 but unfortunately been able to get traction on the project in the pre-production phase and eventually gave up on it. Jurassic World director, Colin Trevorrow was at one point attached to the project, but that eventually fell through as well. However, The Hollywood Reporter has released some news that Jo Henderson, the writer for Lucifer and the recent Stephen Kind adaption 11-22-63, is working on a new version of the story for Lionsgate.
It's perhaps a little early to get hopes up on this reboot actually getting made, but I think enough time has passed for this particular reboot to work. Hopefully, we will hear more about this project in the near future.
Last Updated: September 29, 2017