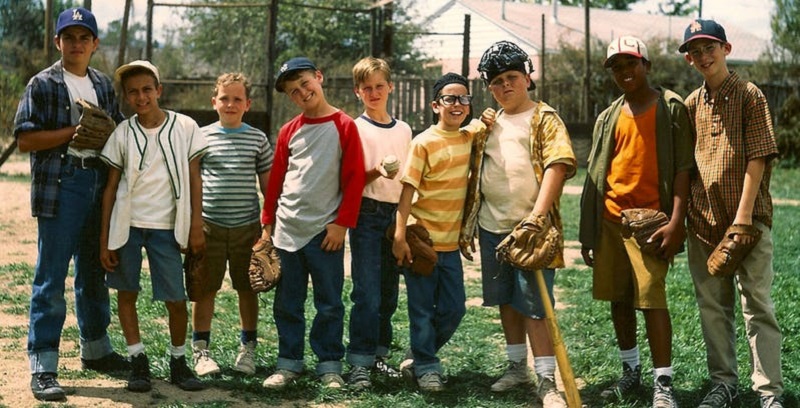 Can I make you feel old? That popular kid's movie about a group of boys and their love of baseball, The Sandlot, is turning 25 this year. Yes, that's right – if you can officially remember that popular movie written and directed by David Mickey Evans, then you're officially old because that movie was actually released way back in 1993. For many, the Sandlot was an iconic coming of age movie as it followed Tom Guiry's character Scottie Smalls as a kid who moves into a new neighbourhood and finds friends and acceptance through their regular games of baseball. It also introduced the world to a famous ball-eating dog known only as The Beast.
25 years though is a long time in the movie world and while The Sandlot did spawn two direct to video sequels, it has been a long time since we were introduced to the characters and it shouldn't be a surprise if many of you forgot about the movie. Though some of us might be at the age where we forget about things just for the sake of it.
The Sandlot also represented probably the biggest success of Evans' life and so I guess it shouldn't be a surprise that the director wants to celebrate this accolade in some way or another. According to a new report from Deadline, the director is looking to mark the occasion by making another Sandlot movie, only this time it'll be a prequel. Yes, you read that right – a prequel to a movie that starred a bunch of kids. While a more sensible approach would be to tell a story with the same actors now having all grown up and meeting up again over a game of baseball, Evans instead wants to focus on a story reportedly around the legend of the ball-eating dog The Beast.
It's a bizarre idea to a movie that was probably completely solid on its own and probably didn't even need a sequel, but I guess it's a better idea than perhaps another reboot of the film. Though if this movie turns out to be successful, I can only imagine Evans and the studio will want to follow it up with a story about a bunch of boys playing baseball and having to live in fear of that Beast and there you go, you have a reboot.
Last Updated: August 1, 2018