The first trailer we got for Takashi Miike's live-action adaptation of anime/manga Blade of the Immortal, already looked pretty badass. But that was a green-band family friendly-ish trailer, and we know that across his incredibly storied career the prolific Japanese filmmaker really shines when he's let off leash to go absolutely mental. Well, now a Red-Band trailer has dropped online and it is filled with the type of bonkers violence that Miike excels at!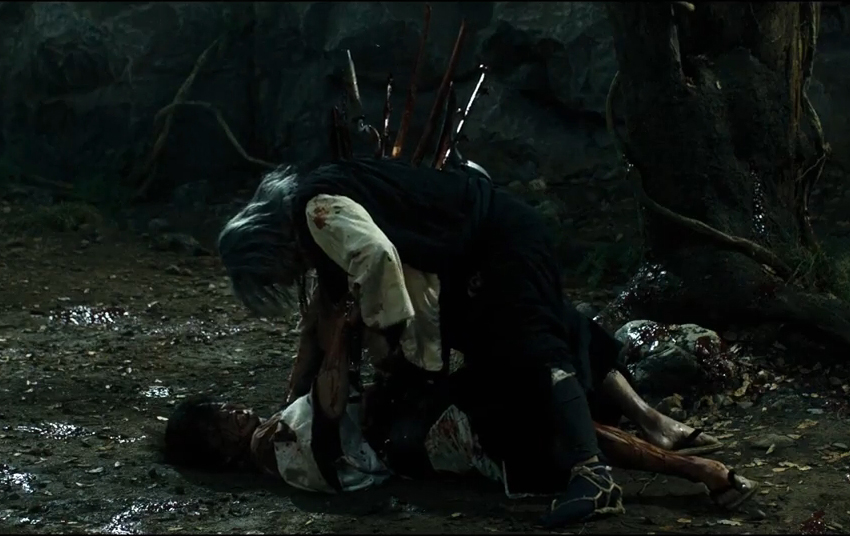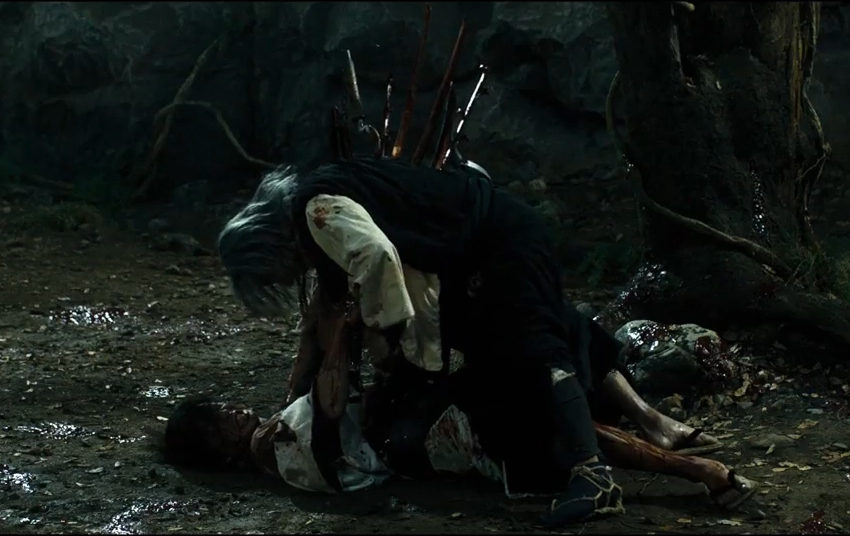 Blade of the Immortal is officially the 100th film for Miike – and he's just 57 years old! – but he seemingly hasn't lost his touch yet. With his history of both samurai epics and epically f–ked up bloodbaths, Blade of the Immortal almost seems tailor made for Miike's sensibilities, and it totally shows here. Limbs are lopped off and viscera go flying with almost cartoonish abandon – this is based on anime/manga though, so that's basically par for the course. It's in Japanese pop culture icon Takuya Kimura's lead character Manji though, where things get really messed up.
Set in Japan during the mid-Tokugawa Shogunate, Blade of the Immortal follows Manji, a samurai cursed with immortality who cannot die "until 1000 evildoers feel the cut of his steel", as he tries to protect a young girl (Hana Sugisaki) and train her so that she can take bloody revenge on the man who killed her father. And also take an inhumanly amount of damage along the way as he does it. Oh, don't worry though, he dishes it out as well as he can take it though, based on all the sliced and diced corpses that litter this trailer.
Blade of the Immortal got a Japanese release earlier in the year, before getting US fans squealing on the film festival circuit recently. It has now been picked by Magnet Releasing for a wide US release though on 3 November, so hopefully some more international dates follow after that.
Last Updated: September 1, 2017