There are very few filmmakers, living or passed on, who can claim to be as prolific as Takashi Miike. The 56-year old veteran filmmaker has been working on theatrical, TV, and feature film productions since the 1990s, putting out an almost inhumanly large body of work in that time. Hell, he helmed FIFTEEN different productions between 2001 and 2002 alone! I don't even see how that is physically possible.
His ridiculously expansive career has seen him tackle just about every single feature film genre there is, but there are basically a couple he is probably the most well known for. Excessively violent and shocking fare like Ichi the Killer or Audition, adaptations of manga and anime like Ace Attorney or Terra Formars and samurai flicks like Hara-Kiri: Death of a Samurai and 13 Assassins. And now, in what is technically the 100th production of his career, Miike is combining all three those genres in Blade of the Immortal.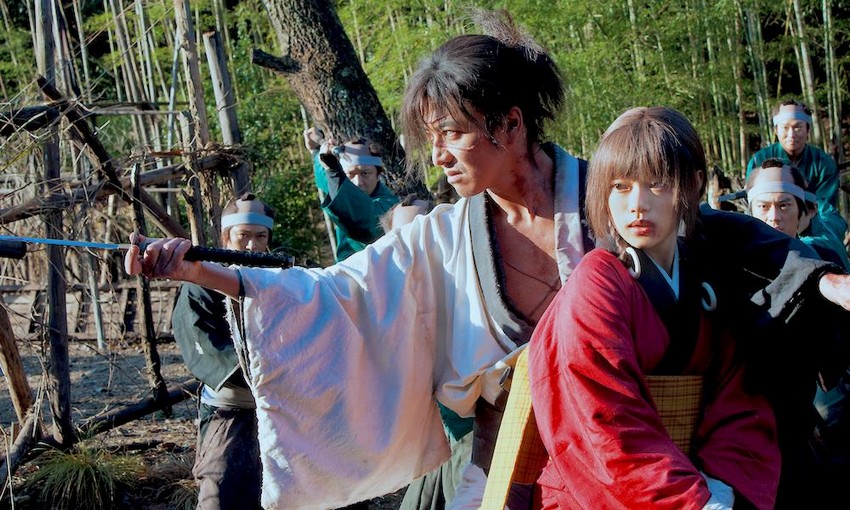 Based on the manga and anime of the same name, Blade of the Immortal is set in Japan during the mid-Tokugawa Shogunate and follows Manji, a samurai cursed with immortality who cannot die "until 1000 evildoers feel the cut of his steel". The movie sees iconic Japanese actor, radio personality and boy band member (no really) Takuya Kimura starring as the badass Manji, who has to protect a young girl (Hana Sugisaki) and train her to have some kick-ass skills of her own so that she can avenge her father's murder.
The film has already released in Japan earlier last month, but it's now also scored a US release thanks to Magnet Releasing. While no release date has been pegged yet, we do now get a US trailer to show off all the crazy and over the top samurai action.
When it comes to live-action adaptations of manga/anime, Japanese productions always show off some incredible fidelity to the source and this looks no different. These characters look like they've stepped right off the page! I'm seriously enjoying what I'm seeing here, so I'm really hoping that we'll be to get Blade of the Immortal to our shores in some form.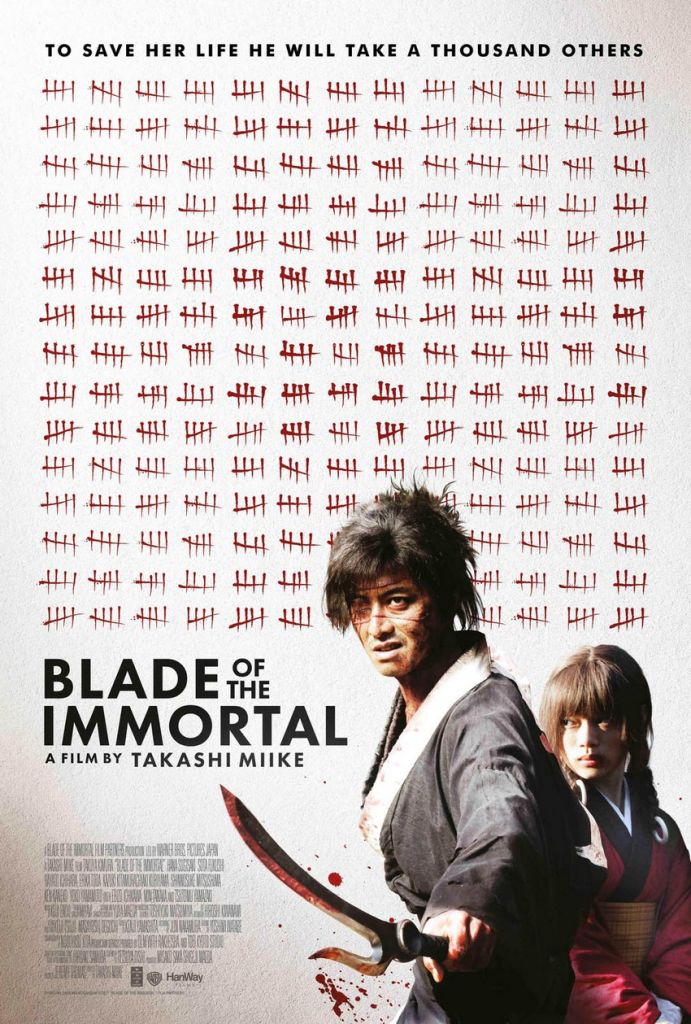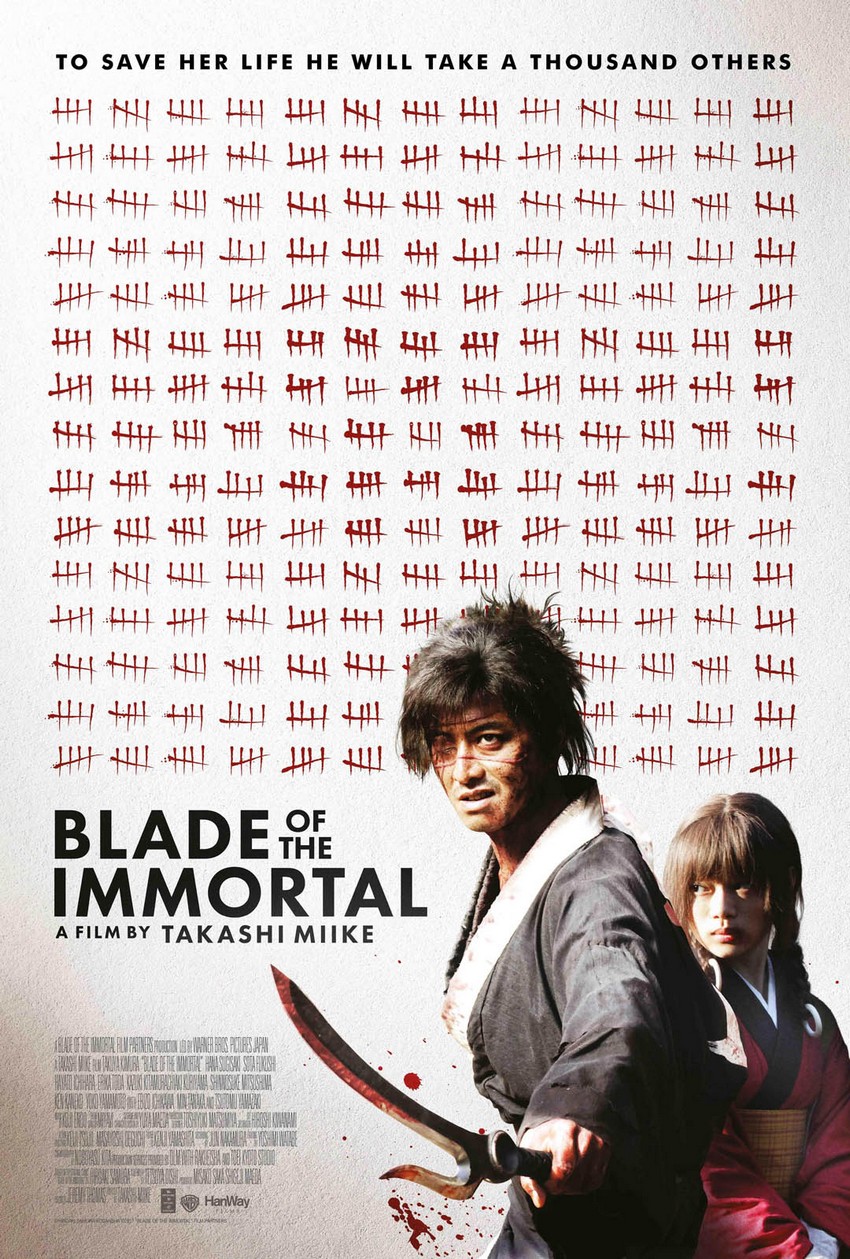 Last Updated: May 23, 2017