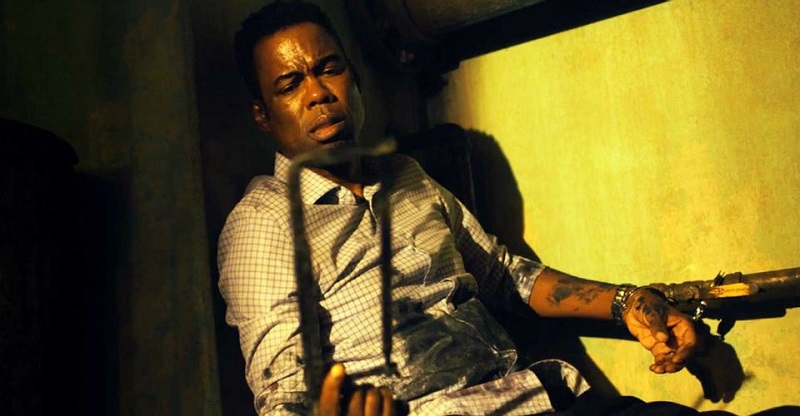 You can't keep a good horror franchise down. Or should I correct that and say that you can't keep a middling horror franchise down. After the first film released in 2004 to critical acclaim thanks to its original horrific plot and an incredible plot twist that no one saw coming, the Saw movies became a little bit of a running joke about torture porn the longer the franchise kept going. Fans were practically relieved when it was all brought to an end in 2010 with Saw 3D, only for the studio to still find a way of somehow bringing Jigsaw back for a solo movie in 2017.
And even that is not going to be the end of the franchise as Jigsaw's influence is being felt in Spiral: From the Book of Saw. Was there really any justifiable reason to take fans back into those same twisted games that got tired very fast, or was there a new story worth telling that would justify its existence? See for yourself in the new trailer below:
A sadistic mastermind unleashes a twisted form of justice in SPIRAL, the terrifying new chapter from the book of SAW. Working in the shadow of an esteemed police veteran (Samuel L. Jackson), brash Detective Ezekiel "Zeke" Banks (Chris Rock) and his rookie partner (Max Minghella) take charge of a grisly investigation into murders that are eerily reminiscent of the city's gruesome past. Unwittingly entrapped in a deepening mystery, Zeke finds himself at the center of the killer's morbid game.
Well, I have to say that I'm both intrigued and disappointed. Intrigued because the story certainly looks like it is treading into fresh territory and placing more emphasis on solving a proper whodunnit mystery rather than simply watching people try and escape some form of horrible torture. But the trailer is also so littered with cliché's from practically every cop movie and too many copycat scenes from the prior Saw movies, that I'm not sure there may be enough original material left once it all comes together.
Starring Samuel L. Jackson and Max Minghella alongside Rock, at least the cast looks good and brings some freshness to a franchise that needed it. With a story written by Jigsaw's Josh Stolberg and Peter Goldfinger, and directed by Darren Lynn Bousman (Saw II, III, and IV), it'll still expect it to feel like a traditional Saw film. Which is hopefully the best parts of the franchise with a few added twists thrown in along the way.
Spiral: From the Book of Saw is scheduled for release on May 14 where it will either breathe new life into a franchise that refuses to die or leave us facing another grim challenge of trying to get out of watching it unscathed.
Last Updated: March 31, 2021