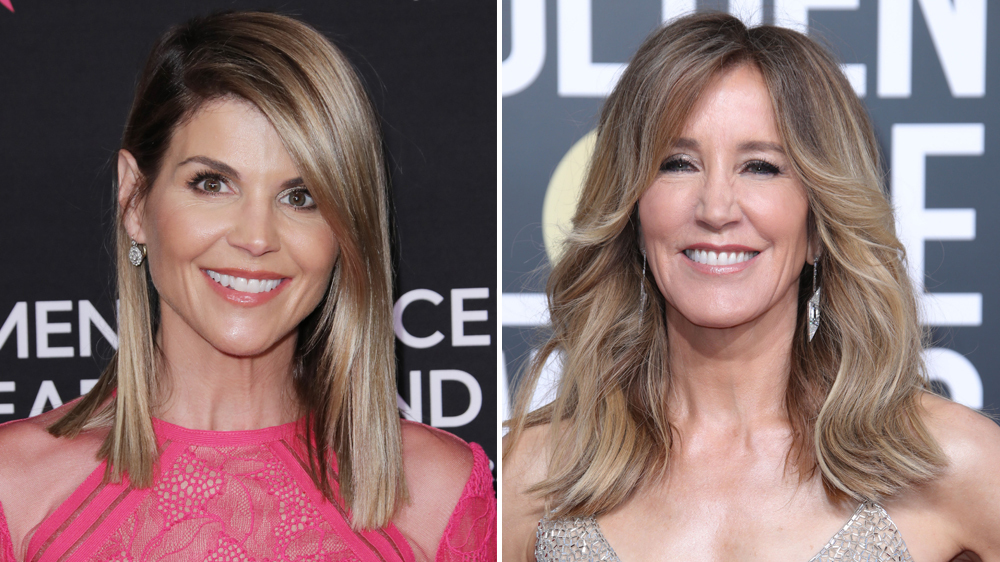 It doesn't take long for a big Hollywood scandal to surface before a movie about it is in the works. Following the arrests of Fuller House's Lori Loughlin and Desperate Housewives' Felicity Huffman for their participation in a college admissions scheme that involved over 50 elite individuals in the US and a variety of some of the top universities in the country, comes news that a movie is going to get made about the whole scandal titled College Admission Scandal.
The scandal allowed parents to pay large sums of money to bribe college officials to fraudulently inflate test scores. The scam also included the fabrication of sports credentials, and cheating on college entrance exams, to get clients' children into universities after they paid large fortunes into fake charities.
Although many wealthy families were caught up in the illegal scheme, the obvious fame of these two women has garnered the most attention and according to TV Line, it's their stories that will form the main focus of the planned movie:
College Admissions Scandal will follow two wealthy mothers who share an obsession with getting their teenagers into the best possible college. When charismatic college admissions consultant Rick Singer offers a side door into the prestigious institutions of their dreams, they willingly partake with visions of coveted acceptance letters in their heads.
Lifetime is making the movie which is intended to be a direct to TV production (in fitting with the actress's TV fame) with Gail Katz and Howard Braunstein set to produce the movie, Adam Salky set to direct and Stephen Tolkin currently penning the script. No names are in place to play the two actresses yet, which will likely be where the big focus is going to be placed now as they look to finalise all the plans for the movie.
Last Updated: July 26, 2019