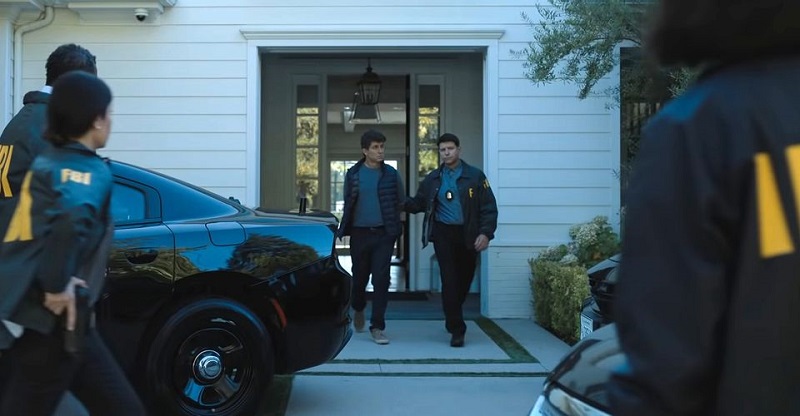 Rich people bribing their kids into top-notch universities is probably not something that surprises many of us, considering how much of the world is driven by power and influence. However, when that corruption net somehow includes a few high-profile actors like Felicity Huffman and Lori Loughlin, it becomes a big story that is bound to have big entertainment potential too.
And that is exactly what has happened with several movies and documentaries being made about the scandal, which involved the richest families in the US using their significant wealth and influence to get their kids accepted into big universities. You know, despite the fact that their kids grew up with a level of privilege that we can only dream about.
Netflix is one of the first to get in on this drama action with its Operation Varsity Blues: The College Admissions Scandal, a dramatised documentary that details how the whole operation worked and how mastermind Rick Singer (played by Matthew Modine here) was able to lure so many wealthy families into his corrupt scheme.
And now we have a trailer for this upcoming film that showcases just massive – and silly – this whole thing was to being with:
Trying to influence universities to accept your academically poor kid I can almost sort of understand, even though it still reeks of incredible entitlement, but accepting kids into sports scholarship who can't even play the sport, now that is just stupid and it's no surprise this whole operation came crumbling down the way it did. That so many people were involved makes it even more laughable at how money and privilege lead them to make these stupid decisions.
Despite the silliness of the whole story, the film though does look like it is well told and hugely entertaining. The director, Chris Smith, also executive produced another ridiculous crime story with Netflix's Tiger King series and while I doubt this will become the massive sensation that series was, a similar sort of entertaining approach to its storytelling combined with high profile stars could make this a big draw for Netflix when it releases on March 17 alongside plenty of other content this month.
Last Updated: March 3, 2021