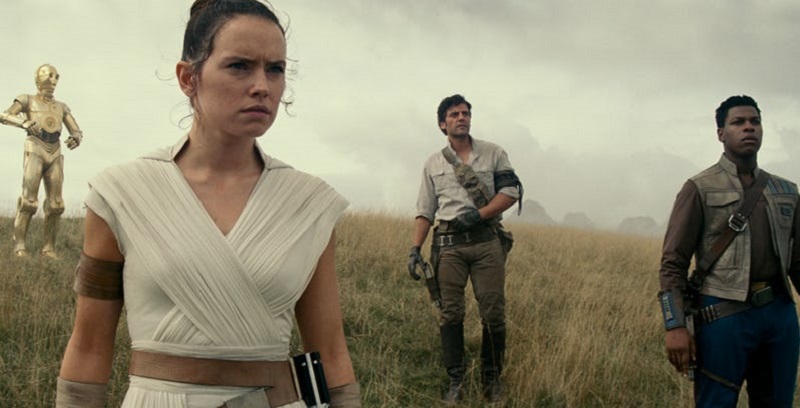 As most fans would know (frustratingly), Disney and Lucasfilm run an exceedingly tight ship when it comes to Star Wars. Details about upcoming entries in the world's biggest movie franchise are guarded with the types of heightened security measures that would make most governmental covert intelligence agencies turn green with envy. And even when, through some nigh-miraculous means, info does leak out, we can't really trust it because the creators are known for sowing misinformation using fake scripts.
There was absolutely nothing fake about a script for the upcoming The Rise of Skywalker that somehow ended up for sale on eBay though. That's what writer/director JJ Abrams revealed in surprising fashion to Good Morning America late last night.
While sharing the first officially released clip from the hotly anticipated final film in the Skywalker Saga, Abrams revealed the surprising turn of events on the US talk show. And what was not surprising, is that it all came about through nothing but pure human negligence.
One of our actors, I won't say which one—I want to, but I won't—left it under their bed and it was found by someone who was cleaning their place. It was given to someone else, who then went to sell it on eBay.
And it legit ended up for sale there. Just how long it was available is unclear, but luckily a Disney employee spotted the for-sale item quickly and "got it back before it sold," much to the relief of Abrams and co.
Firstly, c'mon, JJ, name and shame the negligent actor! NAME AND SHAME! Secondly, I'm rather relieved that this didn't get out. As fun as it can sometimes be to pull apart the smallest hints and clues to speculate on the story of the next Star Wars movie, simply having that story blasted out online in full straight into our faces – which is exactly what would happen – would have been terrible. I'm not as spoiler-phobic as some, but I would still prefer to keep most of my movie magic for the actual movie.
Star Wars: The Rise of Skywalker is scheduled for release worldwide on 20 December 2019.
Last Updated: November 26, 2019