We live in a dark time right now. War rages on, haters want to preach in your local Wimpy and there's a high possibility that Donald Trump might be the next president of the US of A. But between all that, there is hope. Because at least we're getting annual Star Wars movies! 2016 sees Rogue One: A Star Wars Story begin a new chapter of spin-offs for the franchise, before the main saga continues on in Star Wars Episode VIII: The Revenge of Binks in 2017.
That's a movie which happens to be directed by Rian "Looper" Johnson, and features a familiar cast reunited. Including one broody Sith Lord, as actor Adam Driver dons the costume of Kylo Ren to again terrorise the universe. Speaking to Collider, Driver spoke about the process of working with Johnson on this latest Star Wars sequel: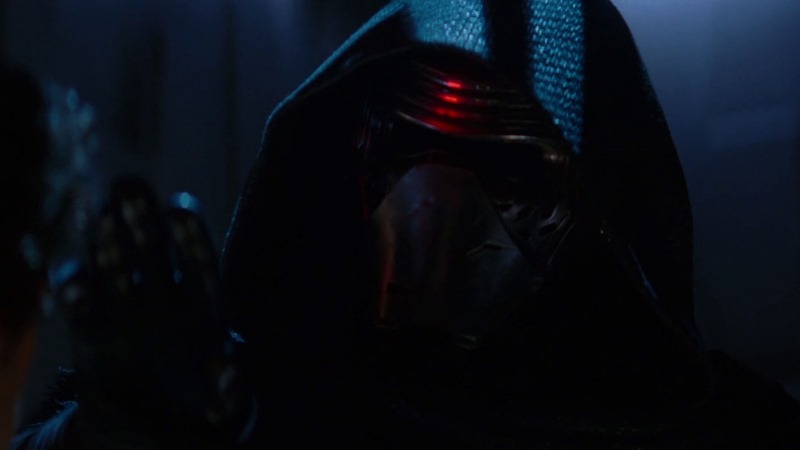 Maybe this is just me thinking of myself, but I'm surprised [because] in their shoes I'd be way more stressed out than [J.J. and Rian] seem to be. Rian is coming into something that we kind of set up and he just took it to the next level in a really great way. He wrote it, too, and Rian's writing is so clear. I learned a lot of things about my character through his writing.

Some things we talked about before and some things we didn't. He was working on [the script] while we were still working on the first one. To understand what J.J. was doing and take ownership from there is kind of a remarkable thing. And he's the most polite, unassuming guy and he was appropriately territorial about some things but would still be the first to admit when something's not working. A lot of times you need to rise to understand what the script is, and perhaps I'm beginning to be unclear, but he's a great person to work with.
As for that script? Driver said that it was great stuff, built on "nuance and ambiguity":
It's great. It's similar to how The Empire Strikes Back has a different tone. For that people always go "oooh, it's dark" but I don't know that it necessarily is. It's just different in tone in a way that I think is great and necessary but also very clear. He trusts [that] his audience is ready for nuance and ambiguity. He's not dumbing anything down for someone and that's really fun to play.
I think Driver stole the show in Episode VII, if you ignore BB-8 completely. Director JJ Abrams helped guide the actor to create a more layered villain, a threat with substance and tangled morality that resulted in a tragic character who had been consumed by the Dark Side of the Force. In many ways, Driver was the fallen Jedi that Anakin Skywalker was meant to be, if he hadn't been portrayed on the big screen by a lump of wood. And that made for a villain that fans wanted to see more of.
A wish that they'll probably get, if recent rumours regarding a big rematch between the Jedi and Knights of Ren is anything to go by.
Last Updated: September 14, 2016