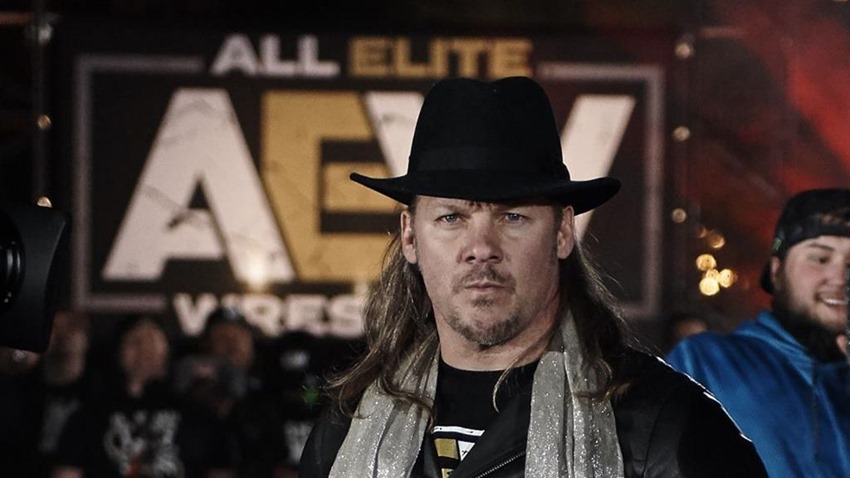 For years, whenever anyone has thought of professional wrestling they've instantly thought of the WWE. It's not hard to see why, as World Wrestling Entertainment is the biggest name in the industry and will likely continue to be so for many years to come.
What started as the World Wrestling Federation has evolved into the WWE, weathering plenty of controversies over the years to deliver weekly shows through its attitude, ruthless aggression and the current era of sports entertainment.
But something is amiss lately with the WWE. Fans are tired of seeing a product that appears to have no idea what it wants to be, half-empty promises are made daily and the current roster has shown plenty of discontent behind the scenes as the current monopoly on professional wrestling has created a stale atmosphere.
A new challenger is needed, a rival who can give those fans the entertainment and action that they crave. Many have tried over the years and while some promotions such as Ring of Honour and New Japan Pro Wrestling have succeeded in carving out their own niche, a more classy approach that can deliver a paradigm shift is what the industry needs today.
All Elite Wrestling, may just be that revolution.
What's an AEW?
All Elite Wrestling! Not just a new brand in the sports entertainment scene, AEW has been building up a massive amount of buzz lately to not only the number of talent flocking towards it but also for how it wants to completely overhaul the wrestling industry that is currently dominated and near-monopolised by World Wrestling Entertainment.
Where did it all begin?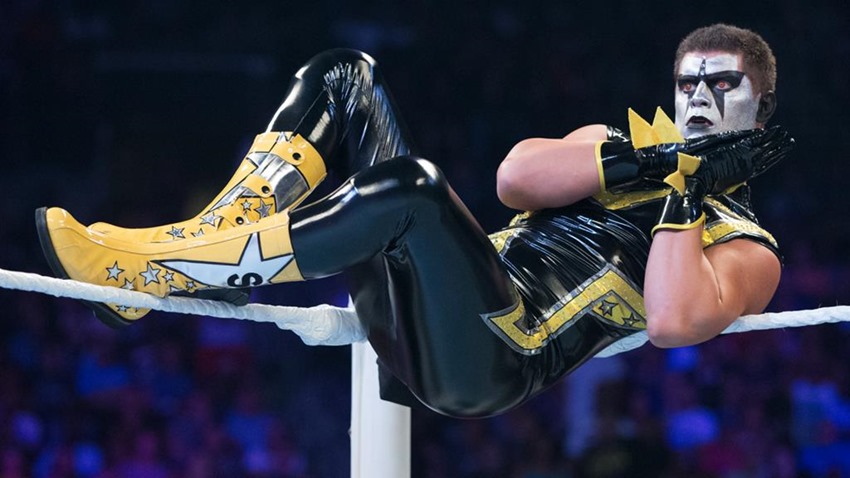 The origins lie with one WWE performer who definitely wasn't happy with his current status on the roster, Cody Rhodes.
Wait, the fella who at one point wore a surgical face-mask and a moustache?
YUP! Rhodes had been given is worst gimmick yet by the WWE several years ago, in the form of Stardust. Meant to riff on his older brother Dustin Rhodes' Goldust persona, Stardust was a gimmick that quickly ran out of steam even with Rhodes applying 100% effort to something that he clearly hated. His WWE career going nowhere slowly and the locker room becoming overcrowded as the WWE began hiring tons of new performers and then doing nothing with them, Rhodes was granted an early release request in 2016.
What happened then?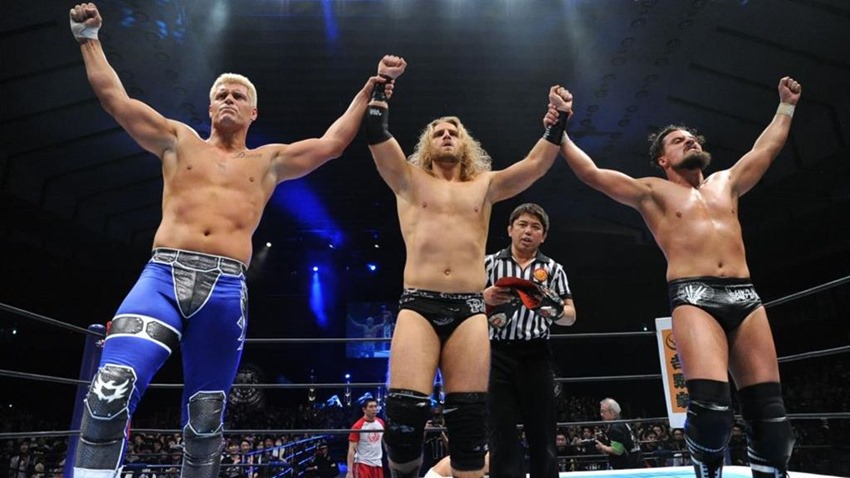 Going by the singular name of Cody, the reborn performer embarked on a whirlwind tour of wrestling promotions such as Ring of Honour, IMPACT Wrestling and New Japan Pro World. It was in NJPW where Cody made his strongest connections, aligning himself with Kenny Omega and the Young Bucks team of Matt and Nick Jackson.
Finding common ground in how the WWE machine had used and spat them out over the years (While the Young Bucks wisely turned down an offer to appear on WWE seeing as how the product's current tag team division is rubbish), the stable represented some of the hottest talent that wasn't affiliated with the WWE.
Everything changed in 2017 for the gang, with Dave Meltzer.
The wrestling news guy?
And pretty much the sole reason why many wrestling-centric websites exist as they mine his website and tweets for click-worthy news and suckle from his backstage nectar, Meltzer claimed that an independent wrestling show would never reach the success of the WWE, going so far as to say that such a promotion could never fill up an entire 10 000 seat stadium and sell out in the process.
The gauntlet, had been thrown down.
What did Cody and pals do?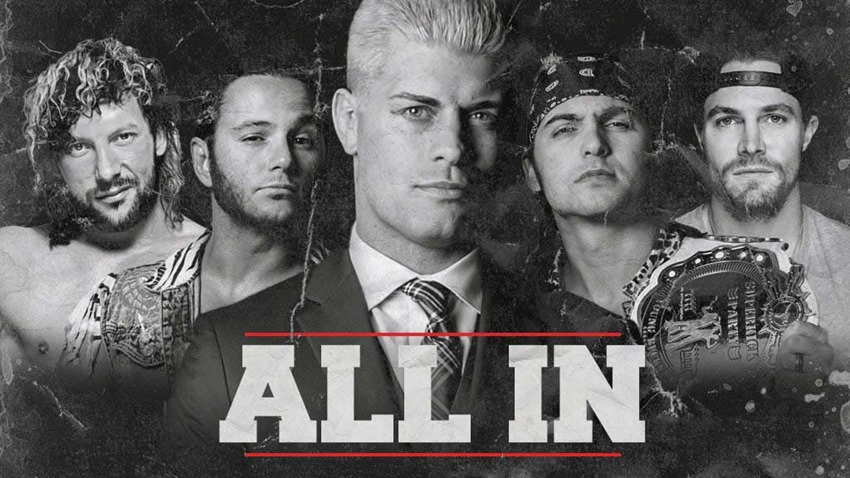 Cody and the Young Bucks took on the challenge, formulating a plan to sell out the Sears Centre Arena on a September 2018 event that they called All In. To do this, the gang decided to grab as much talent from other wrestling promotions all over the world, who unlike the WWE, often work together and don't have a meltdown if their stars so much as mention other promotions.
Everyone from Ring of Honour to NJPW, IMPACT Wrestling to NWA and AAA had a presence and a stake in All In, gathering as many superstars as possible to put on the show of all shows and prove Meltzer wrong.
Were they successful?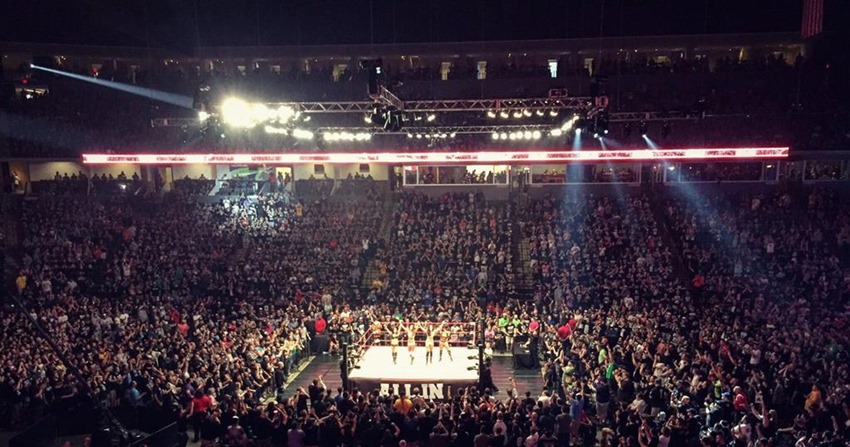 Does Vince McMahon refuse to grow a beard because he can't let his own body win? HELL YES. With a pay per view buy rate of around 50 000 and a completely sold out arena within half an hour of tickets being available, All In found its market. Wrestling fans who had grown tired of the WWE product being a watered down relic of the past that featured matches ending in hokey fashion and a tag team division that was an afterthought, were more than ready for All In's alternative.
A roaring success, Cody and the Bucks knew that fans wanted more, but they'd need to find a partner to help them realise their ambition to create a hot new wrestling promotion. Enter, the Khans.
Khan?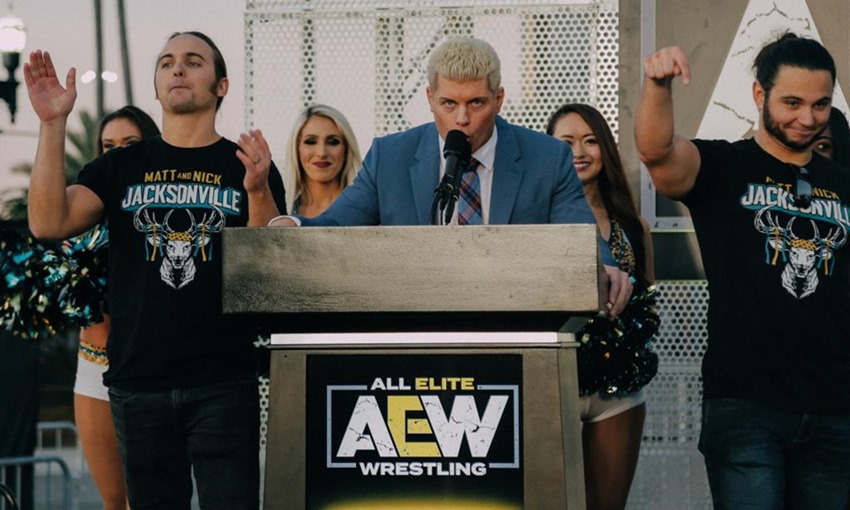 KHAAAAAAAN! Well, the duo of businessmen Tony and Shahid Khan. AEW was officially announced on January 1 this year, and with the backing and passion of the Khans, a TV deal was imminent. Right after some business with an exodus of talent began making its way to AEW's greener pastures in the form of their next pay per view, Double or Nothing.
Was this event bigger than All In?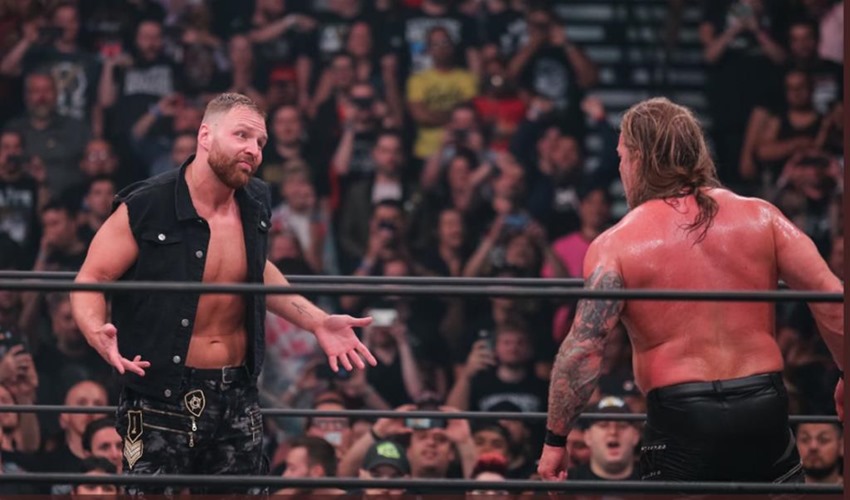 Buddy, it eclipsed the first show. Double or Nothing did roughly double the buy-in rate of what All In did on the pay per view side, while the arena was sold out once again.
So what makes AEW different?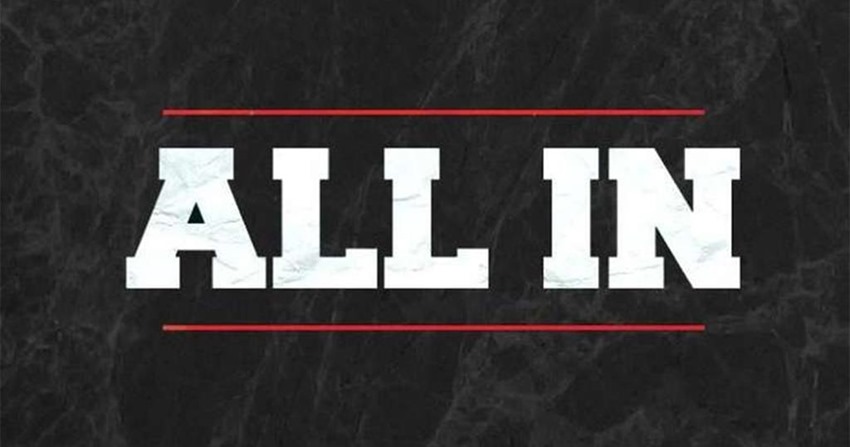 Besides the fact that Cody, the Young Bucks and Kenny Omega are helping to run the company behind the scenes, AEW wants to emphasise wins and losses having an impact in their product, more authenticity with their performers and treating their employees as actual humans instead of meaty punching bags that the WWE tosses out the second they've wrung all available flavour out of them. "I don't want to compare us to any other wrestling company," Tony Khan said to Chris van Vliet in April.
We're AEW and we're doing something very different. What's great is what we will offer, which will bring people back to 20 years ago, and there will be a major alternative. There will be a second company with great production values and great exposure, it'll be easy to watch and give you shows with the top wrestlers and the best matches on a regular basis. That's something that hasn't been readily available to people outside of WWE in a long time, almost 20 years.
What does the roster look like?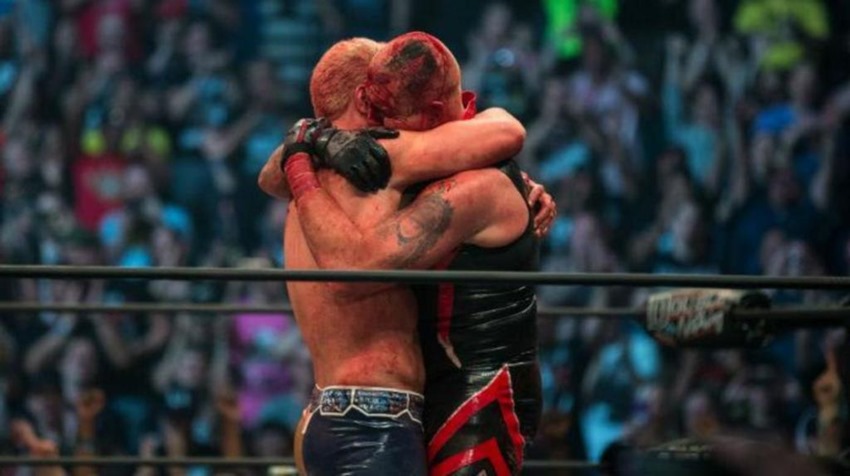 Talented would be an understatement. With Cody Rhodes having recently had a career-defining match with his brother Dustin in a bout that could only be described as a bloodbath, the AEW roster already includes the Young Bucks who are widely considered the best tag team in the world, the unstoppable Kenny Omega who has already established a legend in NJPW and Chris Jericho who has once again demonstrated why he may be wrestling's greatest Renaissance man thanks to another reinvention of his character.
Then you have Jon Moxley whose paradigm shift has resulted in his star power burning hotter than ever now that he has left his WWE days as Dean Ambrose behind him, the unbelievable Adam "Hangman" Page, the mythical Christopher Daniels and Jimmy Havoc just for starters. You can see the current roster here on the AEW page, but with names such as PAC the bastard, Luchasaurus and Hikaru Shida, the locker room isn't hurting for competition or star power currently.
What are the AEW championships?
There's not too much gold on the AEW scene yet, but the upcoming TV debut has shown off the AEW Heavyweight Championship belt that will be awarded to the winner of this August's All Out main event between Hangman Paige and Chris Jericho. On the horizon, expect to see an AEW Women's championship, the AEW Tag Team championship and even the AEW Women's Tag Team championship decided in massive matches that reveal the hierarchy of the show.
Where can I watch AEW?
The official weekly show kicks off on the TNT channel on October 2, while upcoming events include All Out on August 31. For a variety of ways to watch, check here. In addition to that, AEW regularly features episodes detailing the road to events and the ever-popular Being The Elite from the Young Bucks, which shows off more of the backstage inner workings of professional wrestling.
Is the WWE taking AEW seriously?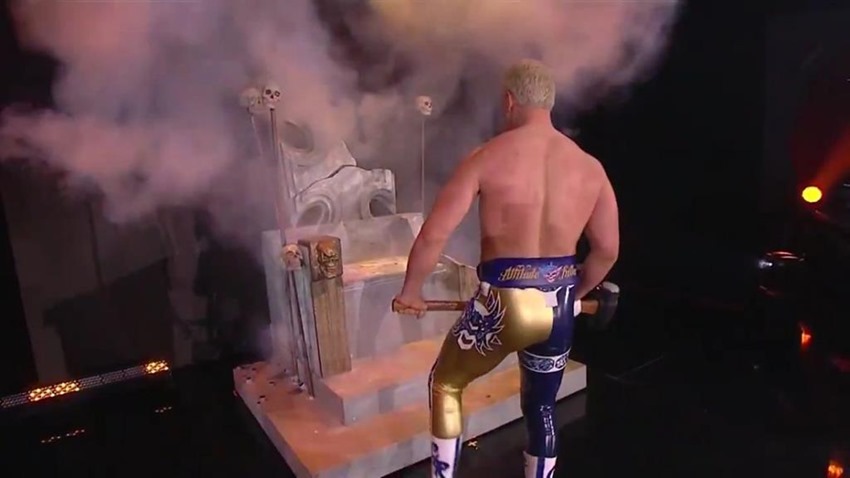 Kind of – but not seriously I'd say. While AEW has definitely thrown some barbs towards AEW (such as Cody smashing a near perfect replica of Triple H's throne with a sledgehammer), the WWE has been largely focused on shoring up their defenses. They're currently offering more lucrative contracts to performers, trying to snap up as much talent as possible across the world and if anyone wants out of their contract then good luck to them because Vinny Mac's house of slaps is making damn sure that their superstars fulfil their entire agreed-upon deal and the no-compete clause that they come with.
There have been some reports that the WWE is also looking to subtly sabotage AEW by having events suspiciously close to the competition, but at this point, I think AEW has a clear advantage. They know their market, they have their fans and it's up to the WWE to evolve if they want to steal back viewers in what could be a new wrestling conflict that harkens back to the Monday Night Wars between them and WCW.
Which is good for everyone, because when every promotion is pushing itself to deliver real quality content, the winners are the fans.
Last Updated: August 1, 2019