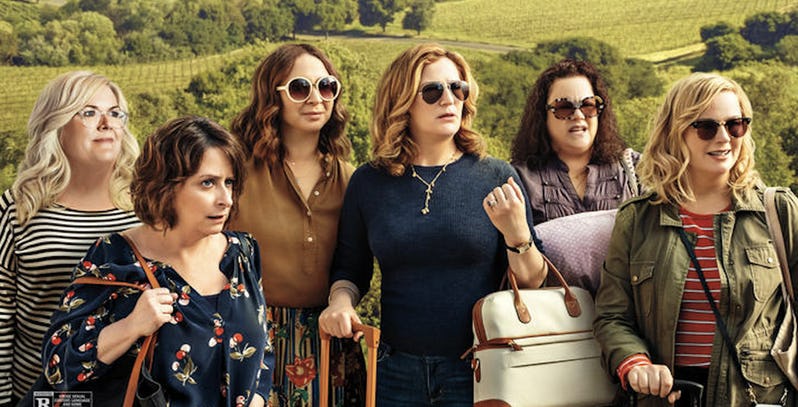 As someone who lives in wine country, I can confirm that people love their wine. I may not drink, myself, but no matter where you go people always have a bottle or three available to offer you regardless of the occasion. Wine also has that remarkable ability to bring out the worst in people when they end up drinking a little too much of the stuff.
Something which the characters in this upcoming Netflix movie are committed to doing as a group of lady friends go on a weekend away together for a 50th birthday celebration. Wine Country is the directorial debut of Amy Poehler who make the best use of her Saturday Night Live ties as she roped in writers Emily Spivey and Liz Cackowski to put together the script for this film and then teams up with alumni in Tiny Fey, Maya Rudolph, Rachel Dratch, Ana Gasteyer, and Paula Pell to bring the characters to life. Can all this strong comedic talent come together to create a raucous experience, or will this film also suffer from the effects of too much wine along the way? Well, the trailer has arrived, so let's take a look:
I must be honest that this movie definitely looks like it has potential. While the actual story comes across as a little dry and predictable, the cast certainly make up for it with their wit and the combination of Poehler, Fey and Rudolph is always entertaining to watch. Watching a bunch of inebriated middle-aged women though is something which could becoming tiring really quickly, so hopefully the trio can keep the momentum in this trailer going for the entire movie.
The biggest disappointment though has to be that the movie was filmed in California's Napa Valley, which is clearly inferior the Cape's own wine-valley. Still, we should allow the Americans to promote themselves while letting the rest of the Cape drink themselves into a stupor and keep the wine to themselves.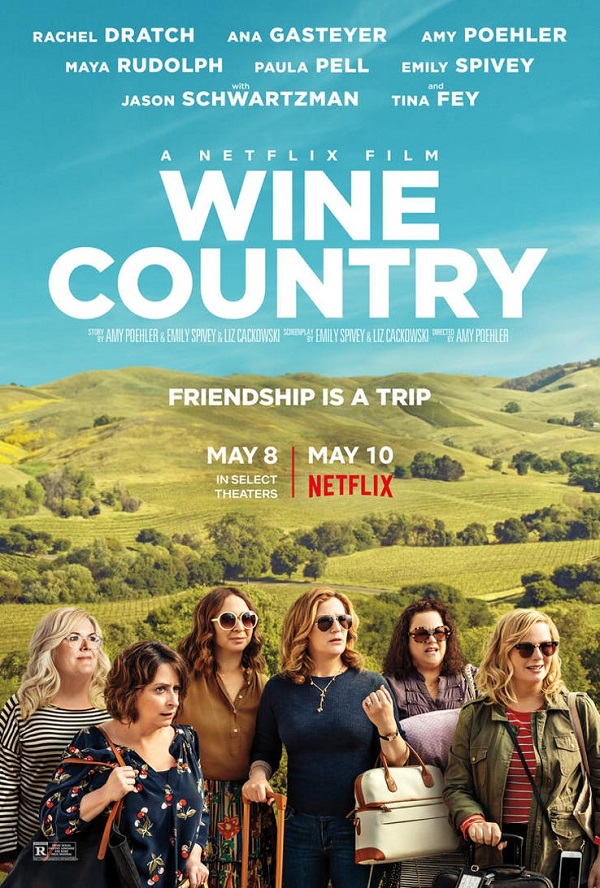 Wine country is coming out on Netflix on May 10th and promises to be yet another potential big movie for the streaming giant.
Last Updated: April 12, 2019