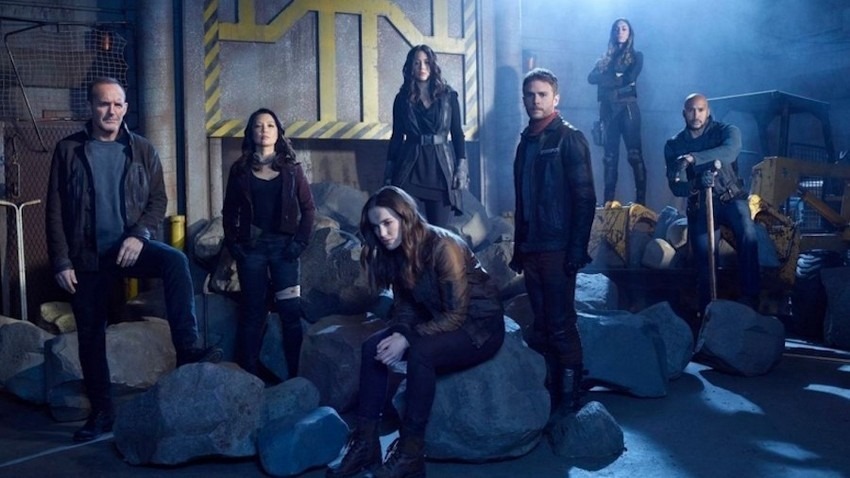 Praise the Flying Spaghetti Monster! It appears that my prayers have paid off as it was revealed last night that Marvel's Agents of SHIELD has been renewed for a sixth season by ABC. As I mentioned yesterday in my report on the mass killing spree that has been sweeping US TV networks over the last few days killing off some fan-favourite shows, middling viewership numbers had perched Agents of SHIELD on the edge of cancellation despite strong critical reception and it was thus moved to the normally lifeless late night Friday slot.
But then, surprisingly, it actually saw an increase in audience numbers as its current fifth season told some of the best stories in the show's existence. As THR reports, that was enough for ABC to keep the Marvel show around, however they will only be bringing it back for an abbreviated 13-episode run as opposed to the normal 22-episode seasons it's enjoyed before. That leads me to believe that this sixth season will really be the end, but it's allowing creators Jed Whedon and Melissa Tancharoen to wrap up all the intriguing plot implications they've set up in this season. A season which wraps up this coming Friday night, in fact.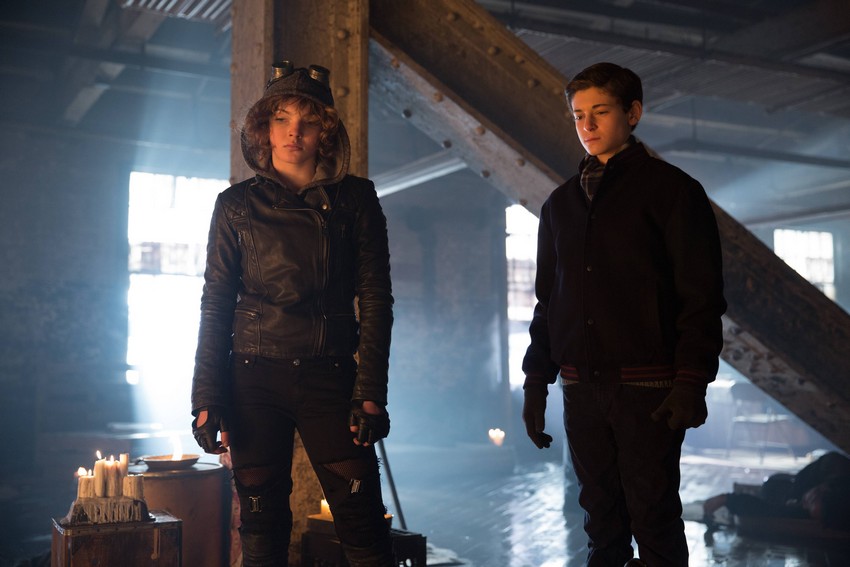 On the opposite side of the comic book spectrum, it was another case of being renewed for just one more as Fox put in an order for a fifth and final season of Gotham just as everybody thought it was done for. I stopped watching Warner Bros TV's revisionist Batman origin story after its first season as I wasn't a fan of its convoluted storytelling, but by all accounts the show has grown from strength to strength, especially on the back of Cameron Monaghan's critically acclaimed performance as a proto-Joker villain named Jerome.
As Deadline reports, "the fifth and final season will wrap up this unique origin story of the great DC Comics Super-villains and vigilantes, which revealed an entirely new chapter that has never been told." Hopefully, they won't pull a Smallville though and fans will get to see David Mazouz's young Bruce Wayne actually become Batman – and no, I will not accept that rubber mask atrocity of a costume he wore recently as him being Batman.
Gotham was not the only 11th-hour renewal for Fox though, but the other one was really a surprise and comes with some huge changes. Over the weekend, the news broke (via Deadline) that Lethal Weapon star Clayne Crawford may have been fired from the TV series reboot of the classic 1980s action movie. Crawford played the role of Martin Riggs, the unstable, loose-cannon cop originated by Mel Gibson, but it appeared he had a lot more in common with his character than was desirable. Reports surfaced claiming that he had apparently been reprimanded several times over the course of the show's two seasons already for verbal and emotional abuse of other cast and crew members, as well as resulting in an injury to another actor during the filming of an episode he had directed himself.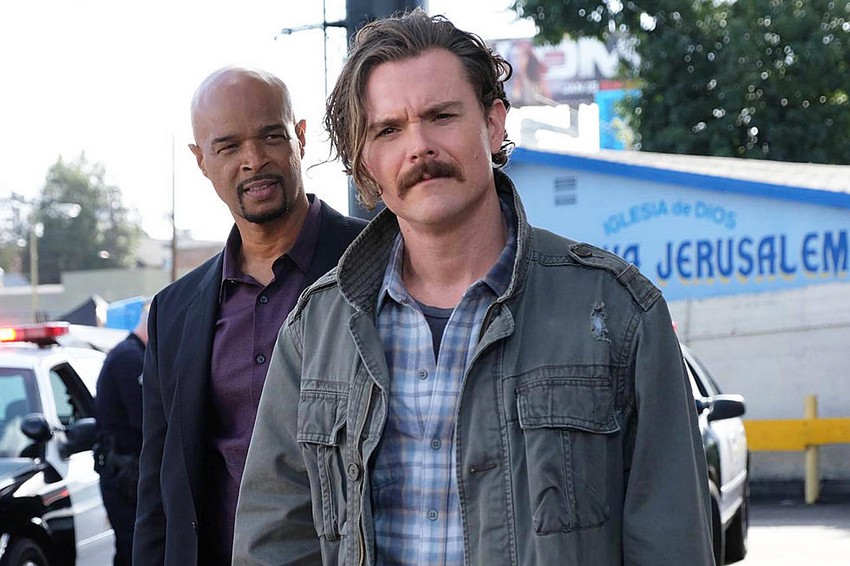 Crawford initially offered a rebuttal, claiming unsafe and unprofessional working conditions had frayed tempers (via THR), but eventually he took to Instagram to apologise and wish the show and its cast and crew well as he seemingly resigned himself to his fate. After Crawford's firing, co-star Damon Wayans, who plays the role of the level-headed cop Roger Murtaugh (played by Danny Glover in the original movies), added serious fuel to the fire when he took to Twitter to post a video and a series of pics to reveal that he was actually the actor injured during a small on-set explosion. Wayans went on to post stickers that had seemingly been put up on the set by other cast members calling Crawford an "emotional terrorist" and also claiming that the actor had become "uninsurable," "relished in making female cry," and "struck fear in cast and crew" and that he had "hit another actor in the mouth with a bottle of green tea and busted his mouth open." Wayans has since made his Twitter account private, but ConsquenceOfSound managed to grab screenshots before that.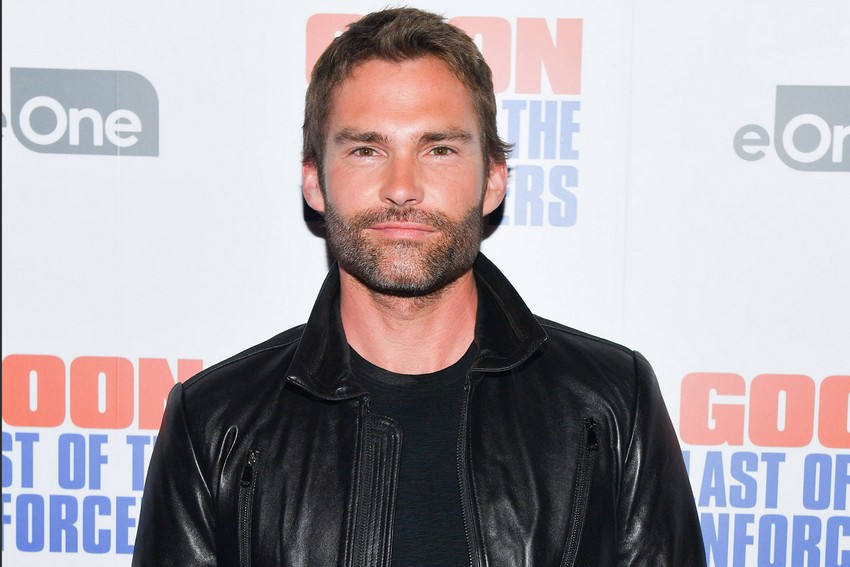 With tensions on the production at an all-time high, Fox reached out to several actors as a replacement, but every one of them passed. Contracts with the rest of the cast were set to expire on 30 June and with no lead actor to play across from Wayans, it looked like Fox's axe was about to drop again despite the fact that the show was one of the biggest rating pullers for the network. And then, like the hero Darryn seems to think he is (seriously, he has a major man-crush), Sean William Scott stepped in to save the day.
USAToday reports that the erstwhile American Pie star has signed on to continue the role of Riggs which has prompted Fox to greenlight Lethal Weapon for a proposed third season (which may also be a shorter 13 episodes instead of 22 according to sources from Deadline). Scott has always been known more for his dickish pranksters or loveable loser roles, so it will be interesting to see how he handles the transition here to action-drama. As long as he's not going around the set punching people in the face with tea, I think it's probably already an improvement.
Last Updated: May 15, 2018