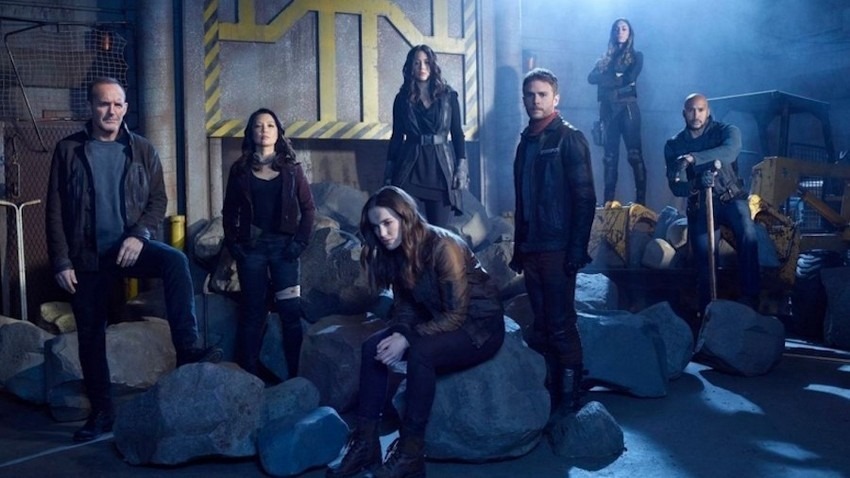 All good things must come to an end, and damn, has Marvel's Agents of SHIELD been good over the last few seasons. According to the previous statement, that of course means that the end is looming ever nearer. Or not. That's the conundrum facing showrunners Jed Whedon and Melissa Tancharoen, as the Marvel Cinematic Universe spinoff's future is uncertain at this point.
Agents of SHIELD has never been anywhere close to a huge ratings puller on its US network home of ABC, but the higher-ups at Disney (both Marvel and ABC's parent company) are reportedly huge fans of the show so they've kept it around even when more successful shows got the chop. However, with Disney launching their own streaming service next year complete with a brand new stable of shows, could the luck of Agent Phil Coulson and the gang finally be running out?
Whedon and Tancharoen don't have an answer to that question yet, but they're not taking any chances either. The husband and wife writing/producing duo spoke to TV Line recently while celebrating the show's upcoming 100th episode, and revealed that they're hedging their bets by writing the current season 5 finale in such a way that it could be a potential overall series finale as well:
We are in process [of writing the finale]. We know what it is. Yeah, we're ready for if this is the end. We're definitely going to make it rewarding either way.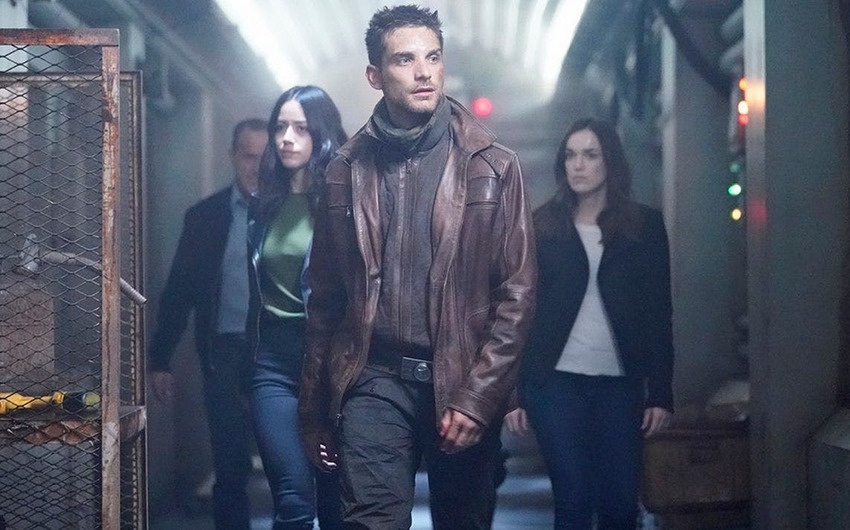 Whedon continued explaining that while this is being set up as a potential satisfying series finale, if Agents of SHIELD does get another lease on life in some way, shape or form, the season ender leaves enough room for more stories to be told with these characters.
We can certainly pivot and there are certain things that we're putting in that at the last minute could be adjusted. But we know at the end we're not moving off that mark. We're going to do what we were planning to do, and I think that it'll be thrilling either way.
The current story arc on the show has been its most ambitious to date with the team being flung into the future to discover the dregs of mankind barely clinging to existence on an asteroid base ruled by the alien Kree, due to Earth having been destroyed by what appears to have been one of the members of the SHIELD team. With one key member hiding away a lethal ailment while another most recently suffered a traumatic physical injury that will change them massively, it's not hard to see how this could be setting us up for the last time we go on a mission with these characters.
Before we get to that finale though, the characters still have a fair bit to get through, which includes the events of the aforementioned 100th episode. Airing in the US this coming Friday, 9 March, the upcoming episode is titled 'The Real Deal' and "It's definitely an emotional game changer," according to Tancharoen.
I think that nothing will be the same after [Episode 100], so that I guess is the definition of a game changer.
Locally DSTV is still quite far behind with their episodes (not to mention they apparently don't know who the actual characters in the show are or that we're already in 2018), so avoiding spoilers until we can catch up may unfortunately be a bit of a problem.
Last Updated: March 6, 2018