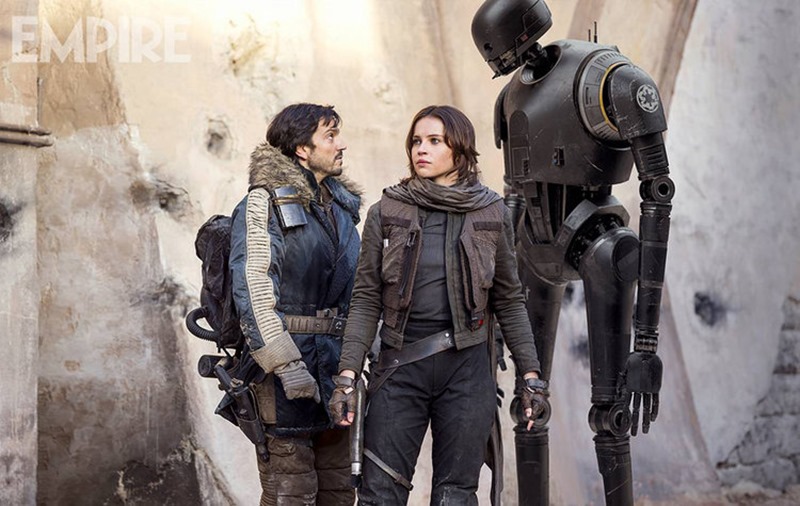 If there was ever an actor who deserved bigger roles in bigger movies, it has to be Alan Tudyk. A name that you might be familiar with if you ever watch  A Knight's Tale, Death At a Funeral or that Firefly nonsense. This year, Tudyk will at least be heard in one of the biggest movies of the year, Rogue One: A Star Wars Story.
Playing the role of K-2SO, Tudyk performed motion capture for the repurposed Imperial security droid and also lent his vocal pipes to it. An artificial creation that Tudyk says he wanted to give some sense of humanity to, by making "Kaytoo" a character who was too honest in Rogue One with his feelings. Also, and he has a nifty backstory in Rogue One, as Tudyk explained to StarWars.com:
Kaytoo was formerly an Imperial droid, so he used to be on the other side. He was a security droid and then Cassian, Diego Luna's character, who owns Kaytoo, has done a memory wipe and reprograms Kaytoo to be a Rebel with the Alliance. Through that process, Kaytoo's personality changes. I approached it as if he were freed, almost like a governor on an engine that holds the personality back. The Empire was much more of a regimented world where you're much more forced to be in servitude of the Empire, which historically is the case.

When he is reprogrammed, his personality comes out, which is a bit odd.

At Star Wars Celebration Europe, they showed a little bit of a clip of him. There was no sound to it; I narrated it. You see Felicity Jones' character hand me a bag, and she and Diego Luna's character walk off. And I stand there holding the bag for just a moment, and I just drop it, because I'm not into holding her bag. [Laughs] C-3PO would definitely hold the bag and watch over it. Kaytoo is maybe a bit too honest.

At that moment, he's willful. It makes him a really fun character. For me, it made him much more human. I was very free to act within the confines of the script, but there were a lot of moments I could find, especially with such good actors, to express and be the unique character that Kaytoo is.
Kaytoo also sounds a hell of a lot more interesting than that other omnipresent bucket of bolts who just never shuts up, C3PO. A character who I hope is programmed to know what "suck it" means in several million languages. I've got a feeling that Tudyk's Kaytoo character is going to steal several scenes in Rogue One, being a more nuanced slice of comic relief in the form of killer machinery.
And while we're talking characters, here's a few new covers from Empire magazine showing off Kaytoo and Imperial director Orson Krennic: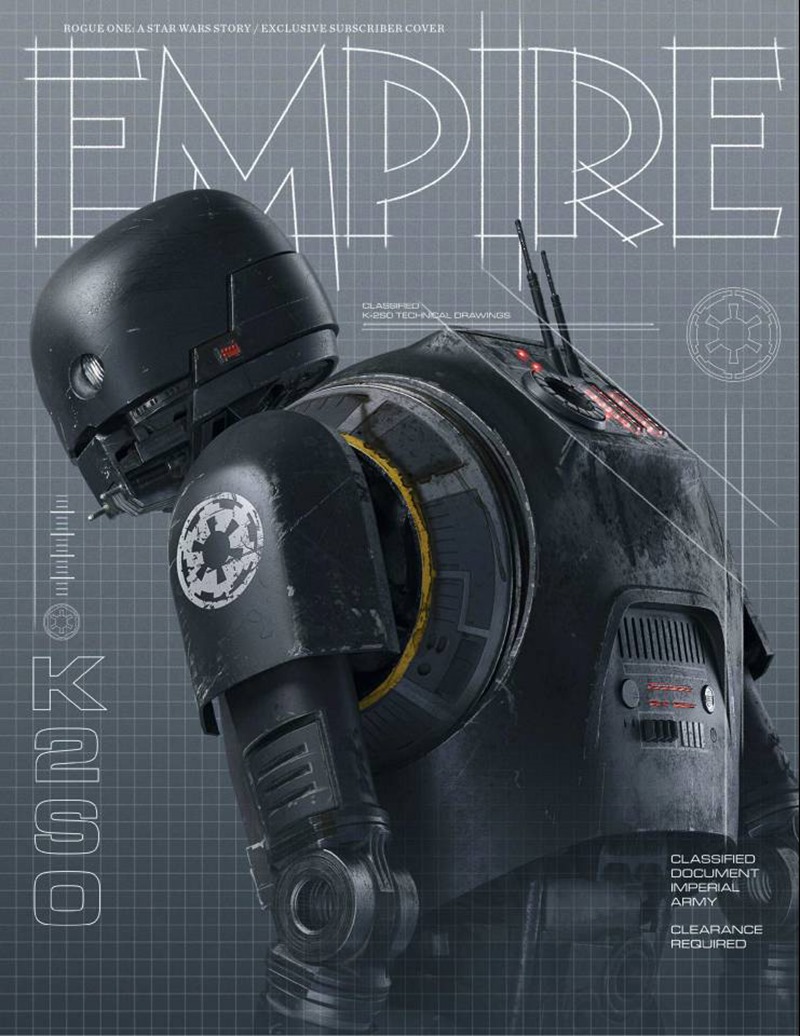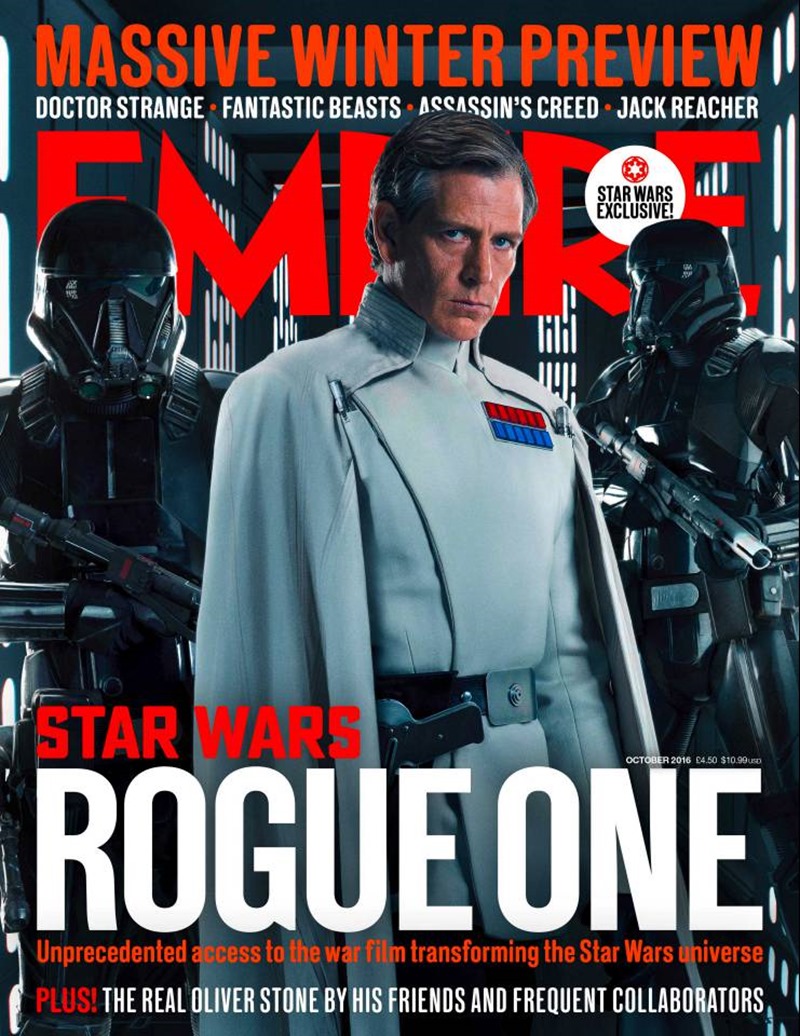 Rogue One drops out of orbit on December 16, and also stars Felicity Jones, Forest Whitaker, Ben Mendelsohn, and Mads Mikkelsen.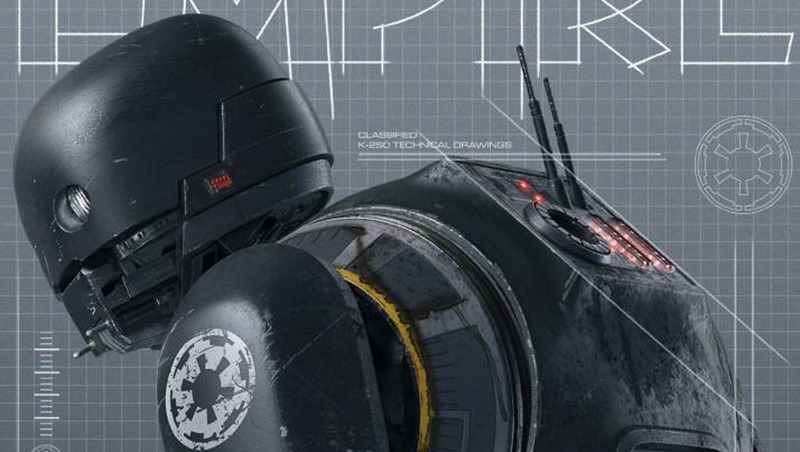 Last Updated: August 24, 2016