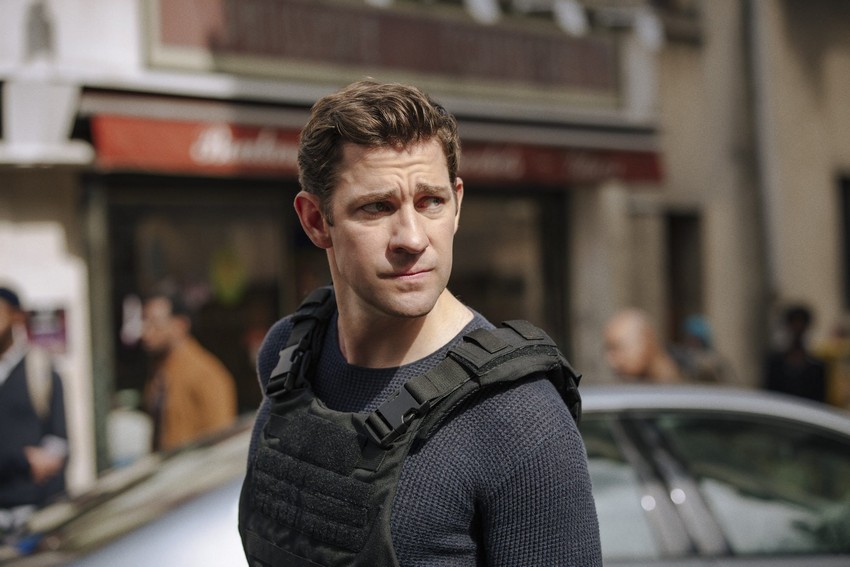 So apparently this coming weekend is some kind of big annual ornithological event happening in the US, which for some reason is prime time for various movies and TV series to show off their big trailers. I fail to see why Hollywood is getting so bird-brained over this. I mean what would this "Superb Owl" possibly have to do with the entertainment biz?
Oh. Wait. I think I may have been reading the hashtag on Twitter wrong. Well, this is embarrassing. And to distract you from my current social discomfort, here's the Super Bowl (groan) trailer for Amazon's upcoming Tom Clancy's Jack Ryan TV series starring John Krasinski as the famed literary hero. And yes, I know that Super Bowl (double groan) is only happening this coming Sunday, 4 February, but it would appear that Amazon is making sure to get out ahead of the torrent of trailers that will be hitting US audiences this weekend.
When CIA analyst Jack Ryan stumbles upon a suspicious series of bank transfers his search for answers pulls him from the safety of his desk job and catapults him into a deadly game of cat and mouse throughout Europe and the Middle East, with a rising terrorist figurehead preparing for a massive attack against the US and her allies.
I was actually recently considering cancelling my Amazon Prime Videos subscription, as I initially only signed up for The Grand Tour, but I'm really not feeling that show anymore. However, as I logged onto the site to actually update my payment options, I noticed both The Marvelous Mrs. Maisel and Tom Clancy's Jack Ryan on their lineup, and I've decided to hang around a little longer.
As for the latter show, Krasinski is becoming an unexpectly good leading man, especially one of action, so I have high hopes for this. Of course, the character of Jack Ryan has already been portrayed on-screen before by Alec Baldwin, Harrison Ford, Ben Affleck and Chris Pine, so clearly, no pressure.
Oscar-nominated director Morten Tyldum of The Imitation Game fame directed the pilot and Carlton Cuse (Lost, Bates Motel, The Strain) will be showrunner for the series. Alongside Krasinski, the show will also feature Wendell Pierce as James Greer and Abbie Cornish as Cathy Mueller. It is scheduled to premiere on Prime on 31 August 2018.
Last Updated: January 31, 2018