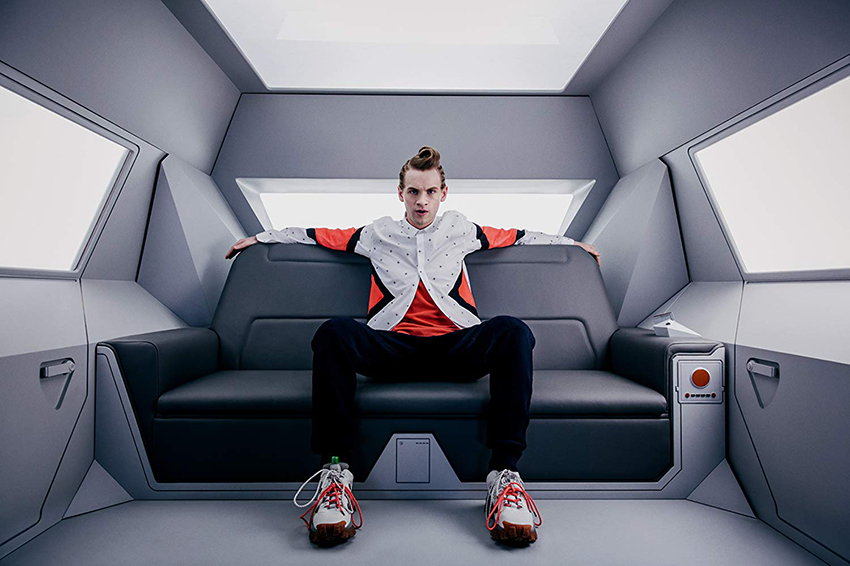 I have been patiently waiting for American Gods to return to my screen. The first season of Neil Gaiman's epic story of feuding titans was met with near-universal acclaim, sporting great visuals, great acting, and an all-round polished execution. That story now finally continues, as Starz has uploaded a trailer for the upcoming second season.
The trailer follows suit with the first season in displaying some truly eclectic imagery. American Gods is a show that has a visual identity all to itself, with its deep shadows and hypnotizing colours.
Following the revelation that Mr. Wednesday (Ian McShane) is in fact Odin, and that he is very angry, Season Two reportedly takes off mere hours after the climactic showdown of Season One, where he declared war between the old and new Gods, much to the surprise of his confidant, Shadow Moon (Ricky Whittle). Of course the new kids, led by the intimidating Mr. World (played beautifully by Crispin Glover), are not going to take this lightly. World is amassing his followers and fellow deities, the likes of Media and the Technical Boy, to do battle. Check out the trailer below:
The new trailer comes after Starz uploaded the first three minutes of the new season online back in December, which showed that Mr. World was not taking the threat of war with Odin lightly. You can also check out the footage below:
Season Two of American Gods arrives after it experienced extensive production problems. Back in September, the Hollywood Reporter revealed that Jesse Alexander, having initially replaced original showrunners Bryan Fuller and Michael Green, had also been sidelined owing to disagreements with the cast and crew over the show's creative direction. It was only after Chris Byrne and Lisa Kussner, who had previously worked as producing director and line producer, stepped in that the project could resume production.
Despite this, and what we've seen so far, American Gods is promising a spectacular showdown with great imagery and great ideas. The new season debuts on Starz on March 10.
Last Updated: January 21, 2019