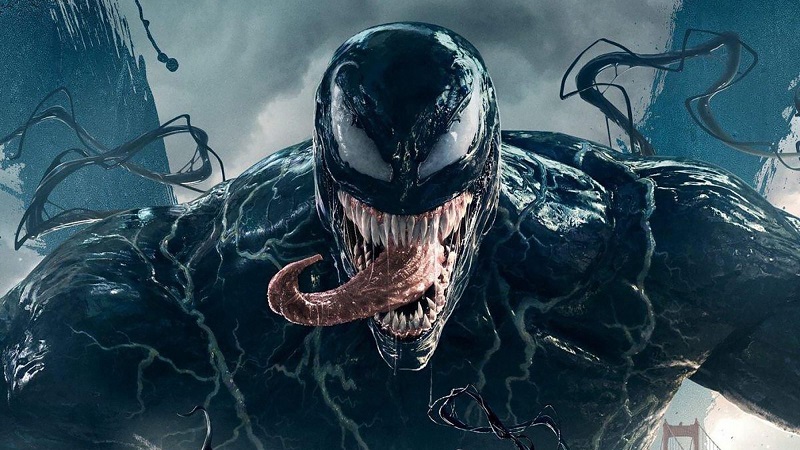 Andy Serkis could easily be known as one of the greatest actors never seen. Even though he has performed in many iconic roles as his human self, his greatest performances have arguably come from his amazing motion-capture work in roles like Gollum in the Lords of the Rings and Hobbit movies, King Kong or more recently as Caesar in the Planet of the Apes trilogy and Supreme Leader Snoke in Star Wars.
It's a talent that has helped him behind the camera too as Serkis used his experience with motion capture to direct Mowgli: Legend of the Jungle, a surprising and darker take on the Jungle Book story, which followed from his directorial debut Breathe from a year earlier. Serkis is now set to take on his third picture that will also see him draw more into his flair for visual effects and motion capture, but also see him ramping up the scale immensely from these smaller budget films as The Hollywood Reporter has announced that Serkis has signed on to direct Venom 2. The director has also gone on to confirm the gig himself on Twitter.
Serkis will be taking over the Tom Hardy-starring Venom franchise from director Ruben Fleischer, whose first film proved a massive success for Sony and ended up earning $856 million at the box office despite mixed reviews from critics. With Fleischer looking to work on other projects, Sony wanted a director that they feel had the skill to bring this dark and tragic anti-hero to the screen for a second time. And who better than Serkis who understand that dynamic very well as an actor, as well as having shown already remarkable skill behind the camera?
As everyone knows though, sequels have a reputation for being underwhelming when compared to their original counterparts, so Serkis certainly has his work cut out for him. Sony has big plans for their Spider-Man villain universe and with Venom it got off to the best start possible. Let's hope Serkis, much like his acting roles, transforms and makes it even better.
Last Updated: August 6, 2019