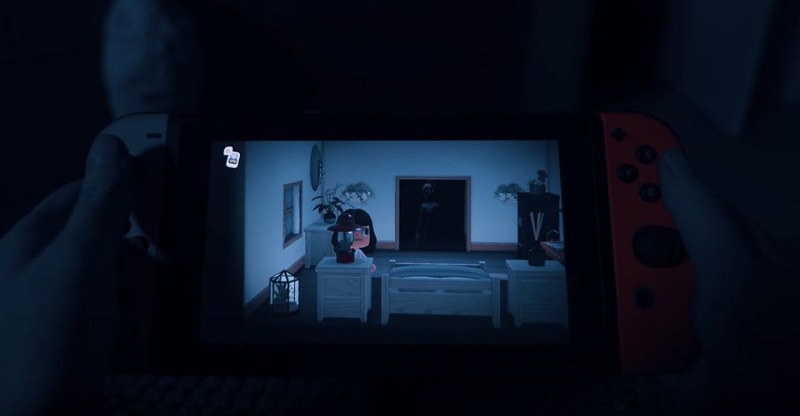 Animal Crossing might be one of the most innocent games you can play on the Switch, with its only real parental advisory coming from how addictive it is. However, that doesn't mean that something so innocent can't be turned into something far more sinister and perhaps that is exactly what makes a new short story titled Don't Peek work so well.
Don't Peek is written and directed by Julian Terry and sees a young woman (Katie Cetta) alone at night playing Animal Crossing: New Horizons on a Nintendo Switch when one of the video game's characters suddenly begins to cross over into the real world. The film – which was made with only 3 people during quarantine – follows a fairly simple concept where activities in the game are mirrored in reality but it works surprisingly well because of how the short seven-minute movie builds up the suspense.
The film officially made its debut on March 15 at the SXSW Online movie festival and has now been released online to the rest of the world. Don't Peek has been so well received that Deadline is reporting the film has already been tapped to be adapted into a full-length feature by director Timur Bekmambetov and Bekmambetov's production company Bazelevs.
Before you feel bad for Terry not being given the opportunity to direct his own feature film though, this is one of the first times that one of his shorts has been picked up for adaptation into a full-length movie, alongside his previous movie titled They Hear having grabbed the attention of Legendary and will also be adapted into a full-length movie which Terry will direct. He's certainly getting his due after producing some excellent short films.
In the meantime, enjoy the film above and if you've been struggling to stop playing Animal Crossing perhaps it will help you finally switch over to something else.  
Last Updated: March 24, 2021