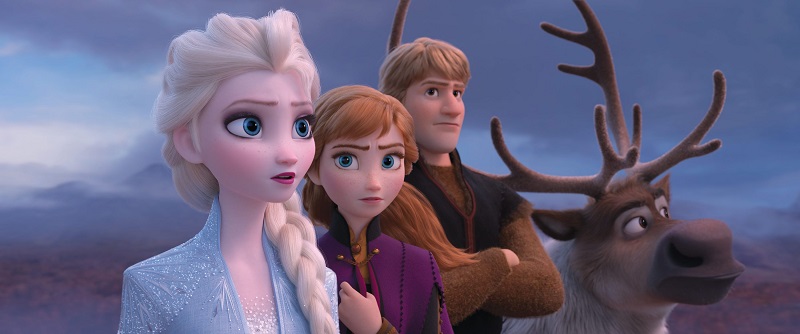 If Disney's usual trend of making a lot more money off sequels is anything to go by then the upcoming sequel to the massive smash hit Frozen should be ready to break the box office. If you thought Disney couldn't make any more money then their follow-up to their biggest animated movie of all time is likely to prive you wrong.
While the original movie was based on a very loose retelling of the Hans Christian Andersen's fairy tale, The Snow Queen, the sequel treads more original territory as Elsa's attempts to uncover the truth behind a mystery that threatens all of Arendelle and in the process we will get introduced to even more characters and places from this magical world
I'm not a huge fan of the original movie, though my distaste lays not in the characters or its story, but in the musical numbers that didn't quite gel with me. Based on this trailer which is missing those musical numbers it looks quite entertaining with Olaf again providing plenty of comic relief to the otherwise serious nature of the story. Whether it will appeal to me with the inevitable music coming into the picture is unlikely, but I can see already that this move is going to be popular – with everything that made the first film such a classic returning here too.
All of which shouldn't surprise considering the team behind that first movie return for this second trip to Arendelle including directors Chris Buck and Jennifer Lee. Frozen 2 releases on November 22nd and so if you are a parent of young kids and don't want to have unhappy brats around the house, I suggest you start planning to watch this now already.
Last Updated: October 15, 2019