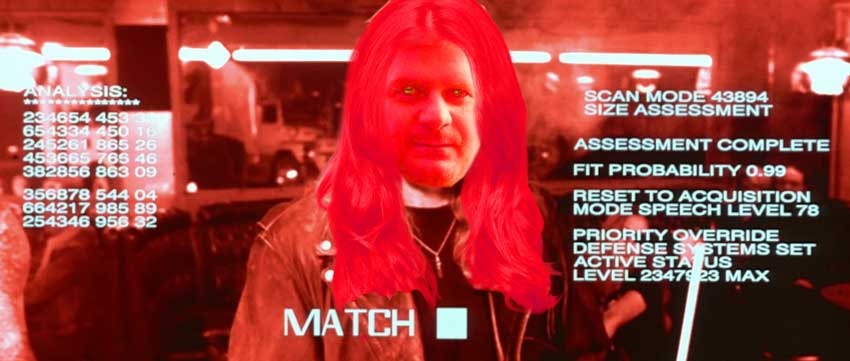 If we had to talk sequels, I'd fight (and probably lose to) anyone who doesn't regard Terminator 2: Judgement Day as one of the finest movies to ever slap a deux digit next to its title. The film was a masterpiece in 1992 and somehow managed to age magnificently over time. 26 years later, and the titular T-800 played by Arnold Schwarzenegger has kept his promise: He's back.
Not in a film named after a terrible British band mind you, but rather in a 3D re-release of the best sequel ever made. I'd normally bemoan the state of 3D movie remasters, but dammit it's Terminator 2. It's the second 3D remaster for director James Cameron, whose work on Titanic also got a third dimension facelift this year and actually managed to pull in plenty of bucks at the box office.
There's a more financially prudent decision as to why Terminator 2 is getting a 3D conversion beyond the nostalgia factor however: Good ol' China. With a rising middle-class, that population-heavy nation never got to see the film when it was first released. Cameron's obviously confident that China's interest in Terminator will more than justify the cost of the 3D conversion, as Genisys managed to pull in $113 million there when it was released, trumping the domestic US run of the poorly-received soft reboot that ended up getting the boot.
Here's the trailer for it, that features Cameron gushing about 3D conversion studio StereoD:
It has been 10 years since the events of Terminator. Sarah Connor's ordeal is only just beginning as she struggles to protect her son John, the future leader of the human resistance against the machines, from a new Terminator, sent back in time to eliminate John Connor while he's still a child. Sarah and John don't have to face this terrifying threat alone however. The human resistance have managed to send them an ally, a warrior from the future ordered to protect John Connor at any cost.

The battle for tomorrow has begun….
Lookin' sharp. I'm got an unabashed love for Terminator 2: Judgement Day, a movie that I realised had a sly reference to the band Guns 'N Roses only last year. I know that story-wise Terminator 2 still holds up well, but I'm more excited to see the visual work done on the project. Give me something sharper and with more dynamic colour, and I'll give it my molten steel thumbs up.
Last Updated: July 3, 2017