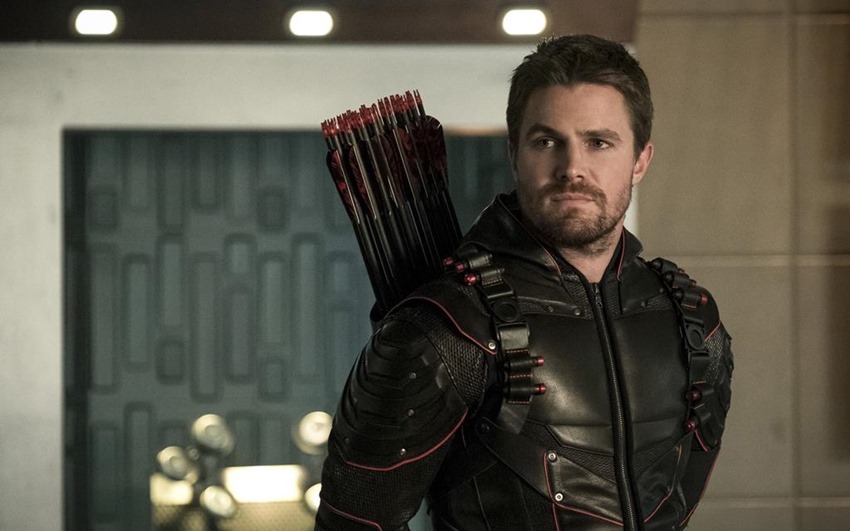 Just a week after rumours swirled of its demise, it's been officially confirmed by star Stephen Amell that Arrow will be ending after an upcoming eighth season on The CW. The immensely popular 37-year old actor made the announced during a Facebook livestream in which he revealed that Arrow's end didn't come about through flagging ratings or network axing, but rather that he personally requested it last year already.
Towards the end of Season 6, I approached [executive producer] Greg Berlanti, who I will be thanking in a second, and said that I thought, both personally and professionally, that at the end of my commitment this coming season it would be the best for me to move on. I've always been a fan of television shows that not only don't overstay their welcome, but end in a manner that really packs a punch. And so, it had always been my hope that we would know when we were gonna finish this journey and not limp to the finish line, so to speak. After a lot of discussion, Greg and I decided that the best way to do this would be to have me come back for a limited run in Season 8.
Arrow is currently in the midst of a 22-episode seventh season and the plan is to return for just another 10 episodes in an eighth season. This will allow the show the time to wrap things up properly for Amell's Oliver Queen.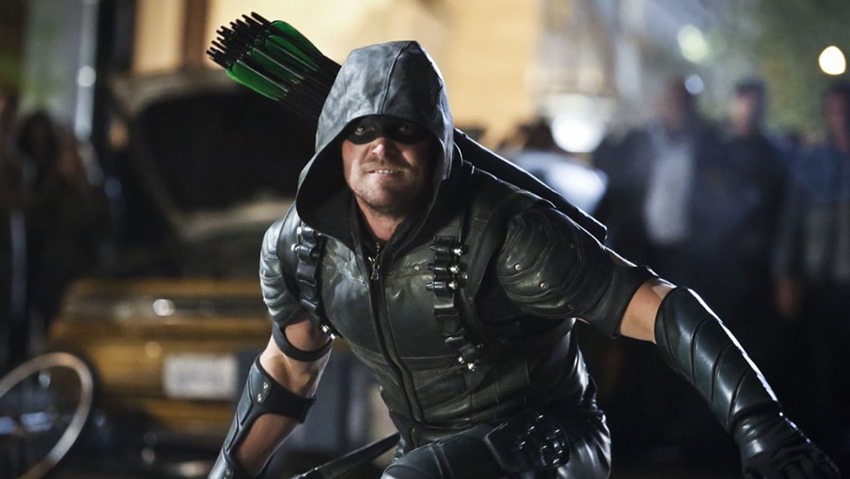 I spoke with [showrunner] Beth Schwartz and [series creator] Marc Guggenheim this past Friday and then Greg Berlanti this past Friday night and it was the decision of WB and CW and Beth and Greg and Marc, in a very mutual way, based off of what they thought was best for the show creatively and being very honorable and respectful as it pertains to my wishes, that we were gonna end after a 10-episode run next year, which is what we're gonna do.
As Amell explained, "you can't be a vigilante forever" and that he was finding himself in a very different position in his life professionally, geographically and personally as a young father. Even though it wasn't an easy decision, it was time to move on.
Even though I've known that this is coming, it is still a very emotional time, because I have been on the show in what can only be described as a fundamentally transformational, nearly decade-long run in my life… [I] started as an actor who doesn't have a lot of experience, who was, you know, sort of dating someone, to now… a large part of this decision being because I am now a father and a husband and a lot of my life and interests now don't really reside in Vancouver anymore and thinking that that's the best thing for me personally and professionally. To say that it has been a real sea change over the past seven plus years would be a vast understatement.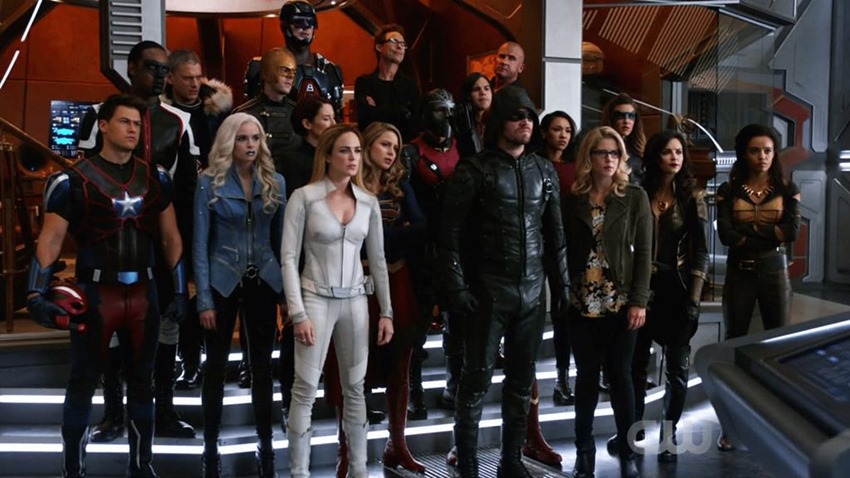 Amell went on to explain that he felt immensely grateful that producers Greg Berlanti and Marc Guggenheim took a chance on a then-unknown actor like him when the show launched back in 2012. He was also very proud of what the show has achieved, launching an entire cinematic universe with spinoffs The Flash, DC's Legends of Tomorrow, and the upcoming Batwoman, pulling off the unprecedented annual crossovers that also pull in Supergirl, and even saving Matt Ryan's Constantine. That legacy will be indelible.
I had always hoped that beyond the 17 different shows that Arrow has spawned (I'm kidding, it's only like 16) that there was a possibility that the show could live on beyond me, because the entity of Oliver Queen and the character, and the mythos, and the iconography of Green Arrow has always been something that's bigger than me or any other actor that's playing him or voicing him. There's always been something more to it.

I've personally had quite a mixed relationship with Arrow as the show has varied wildly in quality since its inception. Its second season is widely considered its peak and was some damn fine superhero television, but the abject terribleness of some arcs in its later seasons were especially painful to sit through. I only did because of how the show was always central to the rather fantastic crossover events, and my stupid completionist streak wouldn't let me miss out on any details. Even so, that approach tested my patience last year and I haven't seen an episode in ages. I've followed the journey of Amell's Oliver for so long though, that I will probably return at some point next year to see how this whole thing plays out.
Besides for fans, the cast of Arrow has been reacting to the news of the show's end on social media.
Last Updated: March 7, 2019