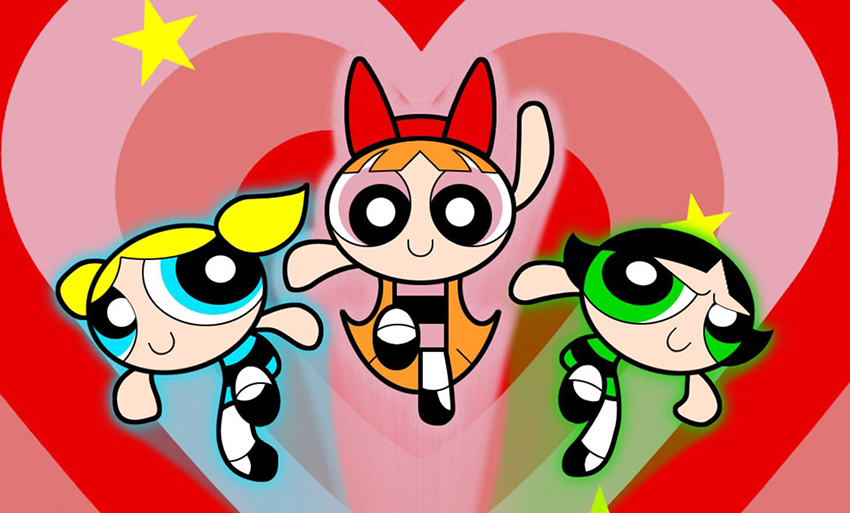 Sugar. Spice. And everything nice. These were the ingredients chosen to create the perfect little girl. But Professor Utonium accidentally added an extra ingredient to the concoction. Chemical X! Thus, the Powerpuff Girls were born! Using thier ultra super powers, Blossom, Bubbles, and Buttercup have dedicated their lives to fighting crime and the forces of evil!
Thus concludes pretty much the full extent of my knowledge of The Powerpuff Girls, the insanely popular Cartoon Network show about three genetically engineered superhero girls who kick all kinds of butt. Last year though, we learned something else, which is that The CW is somehow making a seemingly serious live-action series based on the silly cartoon which will follow adult versions of the girls who are now "disillusioned twentysomethings who resent having lost their childhood to crimefighting". Yeesh!
And now we know something else: Who will be playing these Powerpuff Girls!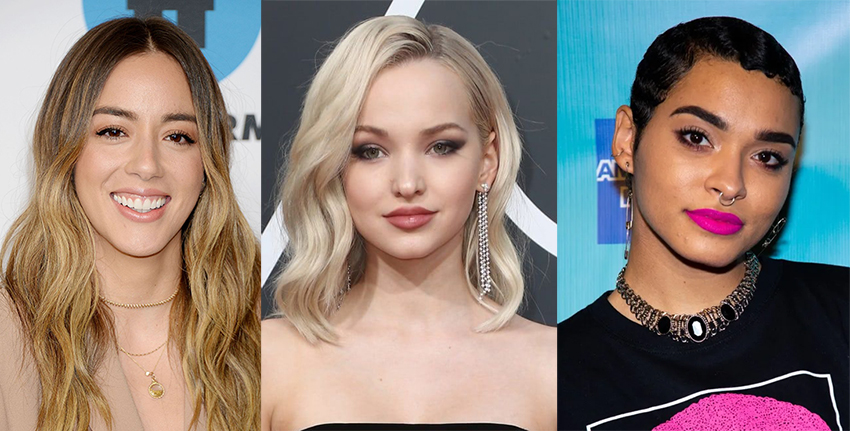 Deadline reports that Chloe Bennet, Dove Cameron, and Yana Perrault have been cast in the three lead roles. Bennet is best known for her years-long run as Daisy Johnson aka Quake on Marvel's Agents of SHIELD. Cameron actually also had a stint on AoS, but her breakout was over on Disney, first for Liv and Maddie (for which she won an Emmy) and then as Mal in Disney's Descendants film series. Perrault is probably the least-known of the three, coming from a stage background, most notably acting in Alanis Morrissette's Jagged Little Pill musical.
According to the reports, Bennet will star as red-haired Blossom, Cameron will play blonde Bubbles, and Perrault will take on the role of brunette Buttercup. Character descriptions have been released for the three grown-up versions, alluding to the dramatic direction this show will be headed into.
Blossom: Although she was a spunky, conscientious, Little-Miss-Perfect child who holds several advanced degrees, Blossom's repressed kiddie-superhero trauma has left her feeling anxious and reclusive, and she aims to become a leader again — this time on her own terms

Bubbles: Her sweet-girl disposition won America's hearts as a child, and she still sparkles as an adult, but her charming exterior belies an unexpected toughness and wit. She's initially more interested in recapturing her fame than saving the world, but she just might surprise us and herself.

Buttercup: She was the rebellious badass of the Powerpuff Girls in its heyday. More sensitive than her tough exterior suggests, Buttercup has spent her adulthood trying to shed her Powerpuff Girl identity and live an anonymous life.
The upcoming show is being penned by Oscar-winning screenwriter Diablo Cody (Juno, United States of Tara, Young Adult) and prolific TV writer Heather Regnier (Sleepy Hollow, Falling Skies, Veronica Mars). Cody will also exec produce alongside CW's Arrowverse co-creator Greg Berlanti. Craig McCracken, the original creator of The Powerpuff Girls, is not involved in this live-action take, but has said he's a fan of Berlanti's past work and is "curious to see what they do with it".
A pilot for the show has been ordered, but there's no prospective release date set yet.
Last Updated: March 10, 2021