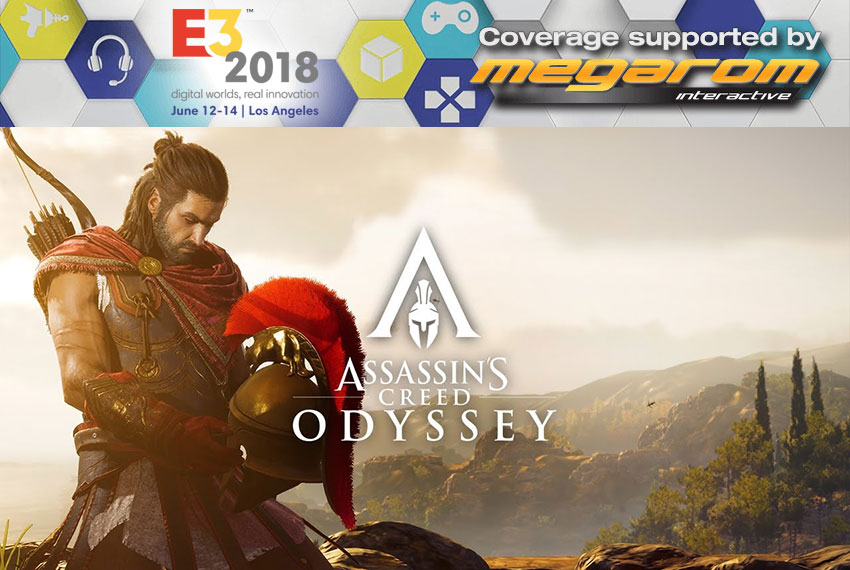 The latest chapter in Ubisoft's Assassins Creed franchise got a brand new gameplay trailer during the publisher's E3 conference. Assassin Creeds Odyssey looks fantastic as the action moves away from ancient Egypt to Greece during The Peloponnesian War in 431 BC as Athens went to war with Sparta. According to creative director Jonathan Dumont, the new game will now allow you to "Interact with history like never before" as you tell your own odyssey via dialogue choices that lead to branching narrative options.
In the biggest new twist to the franchise though, the start of the game will actually have you selecting between the male Alexios or the female Kassandra, both mercenaries that get caught up in this war. This isn't a co-op adventure, but rather you will play with your chosen character throughout the entire game, telling their story. You will also get to pick between certain special weapons like the Spear of Leonidus which grants you additional abilities and options.
Some further gameplay showed off the game's RPG features as well as Kassandra killed and looted an enemy soldier, equipping his helm and leveling up her abilities. We also got a glimpse of the game's reported 300-soldier battles, which looks frenetic. The game is looking every bit as gorgeous as you expect from this franchise, complete with fantastic living environments and great character animations.
Assassins Creed Odyssey is scheduled for release on 5 October.
Last Updated: June 11, 2018