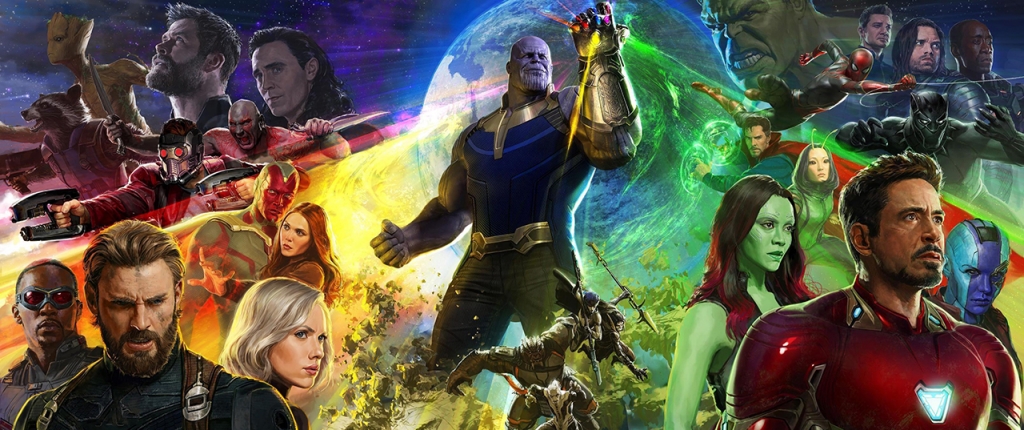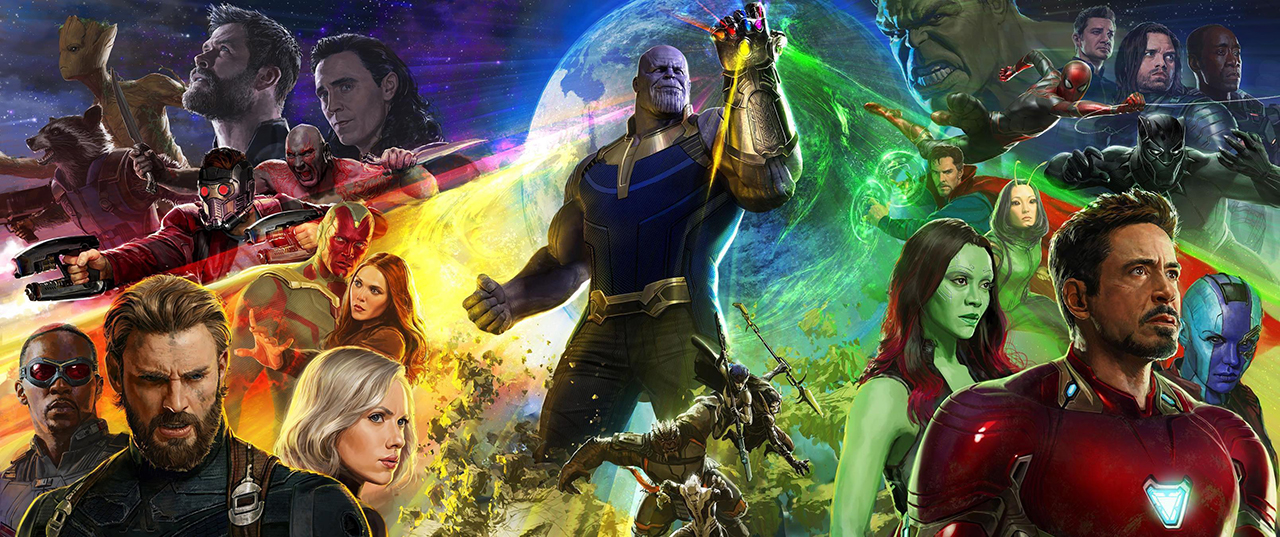 How is the Marvel Cinematic Universe like an imaginary herd of cows? It's simple: There are no real stakes. Absolutely terrible puns aside, Marvel does have a problem with their movies lacking proper repercussions though.
For the latest example of this issue, see Captain America: Civil War, which was a fantastic film that we all loved. Well, not quite all of us. Trevor had a very particular bone to pick with that movie as he totally couldn't get invested in the fight between Captain America and Iron Man and their respective groups as he knew that nothing really bad was ever going to truly happen to these guys – or, heaven forbid, they actually got killed off! They were too big, too famous. Even when War Machine suffered a seemingly devastating injury, he was shown just a short while later to be back on the road to recovery. Like I said, no real stakes.
Things are looking to change with Avengers: Infinity War though. With the largest cast ever assembled for a superhero ensemble movie, going up against the biggest threat they have ever faced, if there was ever a time where the odds were that somebody would not make it out alive, this would be it. And it sounds as if co-director Joe Russo is in agreement, as he revealed to MTV while at this weekend past's Comic-Con.
My brother [Anthony Russo] and I believe in stakes. I believe that everything has to come to an end at some point in order for it to have value. The audience should be prepared.
Speaking to ComicBook.com as well at Comic-Con, Russo continued, explaining that the reason why the heroes all need to start making sure their last wills and testaments are up to date is due to ultimate badass Thanos. Marvel have been teasing the cosmic despot as far back as 2012's The Avengers, but in Infinity War he is finally going to show these heroes what he's made of, and it won't be pretty.
The stakes are incredibly high. I wanted to turn Thanos into Darth Vader for a new generation. He's an incredibly intense character. Sociopathic. He takes no prisoners. I think the audience needs to be prepared when they go see these movies.
With the old guard of Robert Downey Jr. (Iron Man), Chris Evans (Captain America) and Chris Hemsworth (Thor) all not having Marvel contracts beyond the still untitled 2019 follow-up to Avengers: Infinity War, it will be very intriguing to see if Marvel will actually have the cojones to kill off one of them. We know that Doctor Strange, Black Panther, Ant-Man and Spider-Man are safe, as they still need to show up for their planned sequels. The Guardians of the Galaxy cast need to do the same for Vol. 3, but that doesn't mean everybody has to be there. Nebula, Drax, Mantis should all be worried. So too the lower tier Avengers like War Machine, Falcon, Scarlet Witch, Hawkeye and Black Widow should also watch their back.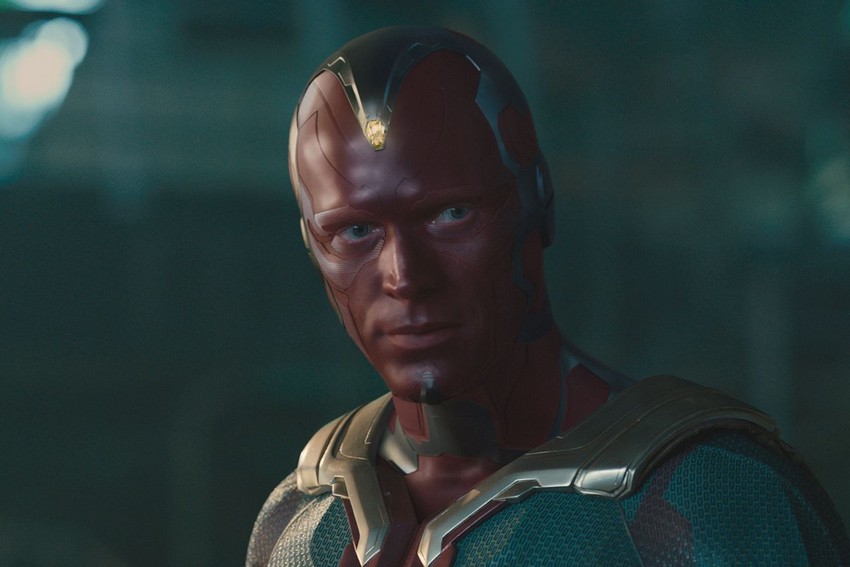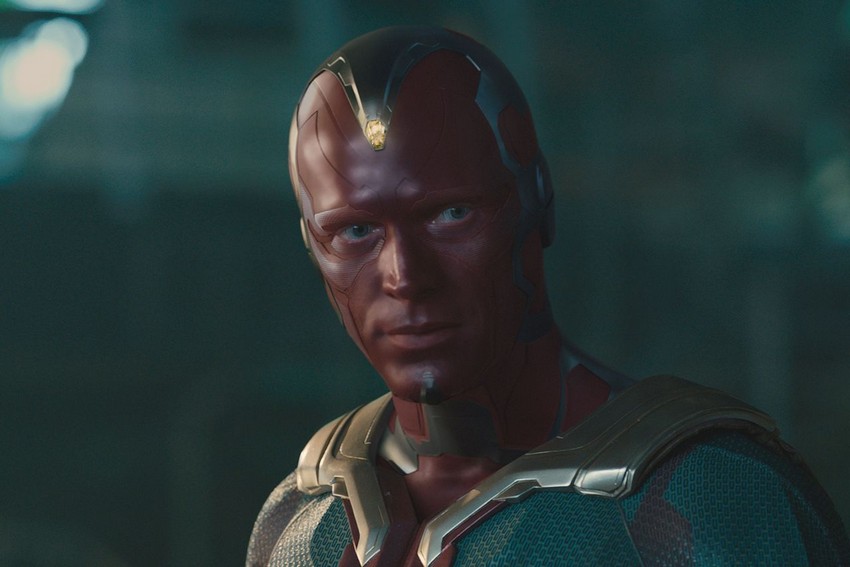 If I had to pick just one name though, it would definitely be Vision. Paul Bettany's synthetic being is only alive due to the Infinity Stone embedded in his forehead, and last time we checked, Thanos wanted every single one of them. I have a feeling the Mad Titan is not averse to cracking open a skull or two to get what he wants. Sorry, Vision. You're being squished like a grape.
Avengers: Infinity War is co-directed by Joe and Anthony Russo (Captain America: Winter Soldier, Captain America: Civil War) and stars Robert Downey Jr., Josh Brolin, Mark Ruffalo, Tom Hiddleston, Chris Evans, Chris Hemsworth, Jeremy Renner, Chris Pratt, Elizabeth Olsen, Sebastian Stan, Benedict Cumberbatch, Paul Bettany, Samuel L. Jackson, Cobie Smulders, Benedict Wong, Zoe Saldana, Karen Gillan, Vin Diesel, Dave Bautista, Pom Klementieff, Scarlett Johansson, Tom Holland and Anthony Mackie. It is scheduled for release on May 4, 2018.
Last Updated: July 27, 2017