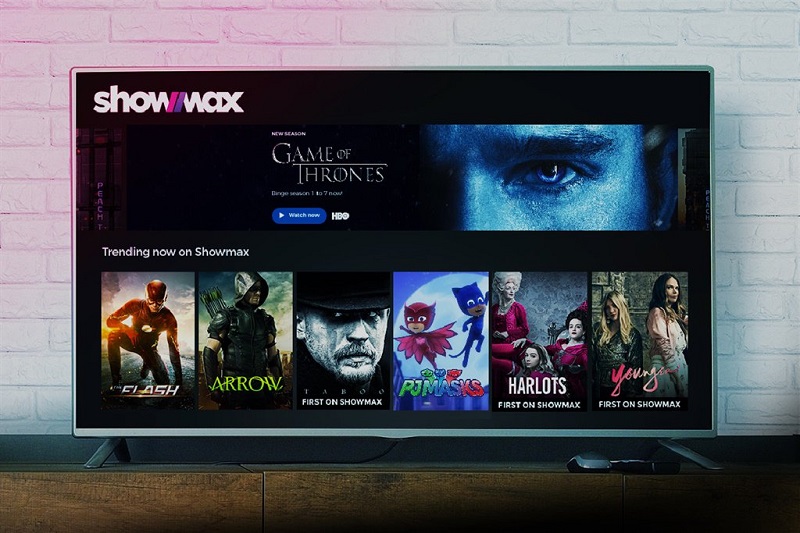 The entertainment world is rapidly changing with an aggressive move towards streaming services over traditional TV services. At least that may just be an international trend, as a new survey from the Broadcasting Research Council of South Africa (reported by Business Insider) has revealed some potentially interesting trends on South Africa's entertainment viewing culture that shows TV is still a lot more popular than internet streaming, with many South Africans preferring YouTube over the likes of Netflix and Showmax.
The report reveals that for most South Africans, SABC1 continues to be the most watched TV channel, followedby SABC2, etv and then SABC 3 before we get into the more expensive satellite TV channels.  A fact that is perhaps not too surprising considering how expensive the likes of DStv are and that most people hungry for entertainment would rather go for the cheaper option.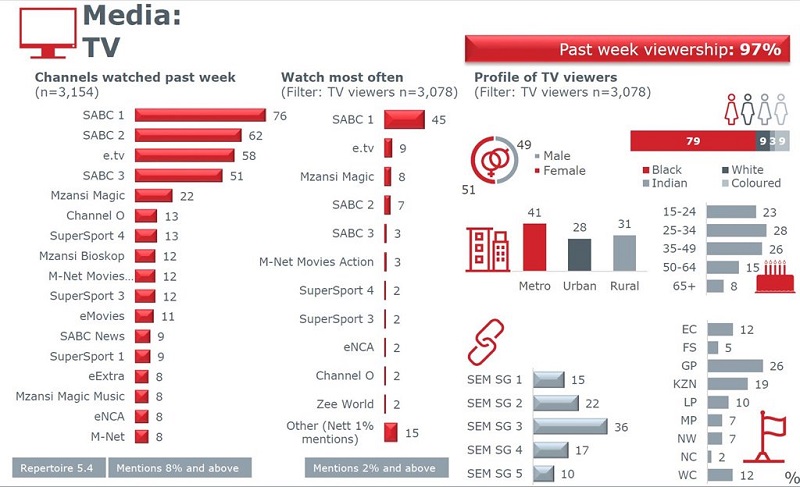 Also, perhaps not surprising is that given the still fairly high cost of data and a reliable internet connection in the country, fewer people are watching streaming services than you would expect, with only 26% of the reported 3154 participants reporting that they watch streaming services regularly. Importantly though of those that do, most are younger than 35, so it's definitely a trend that younger people are moving towards and we will likely see a rapid trend in streaming popularity over the next few years as a result.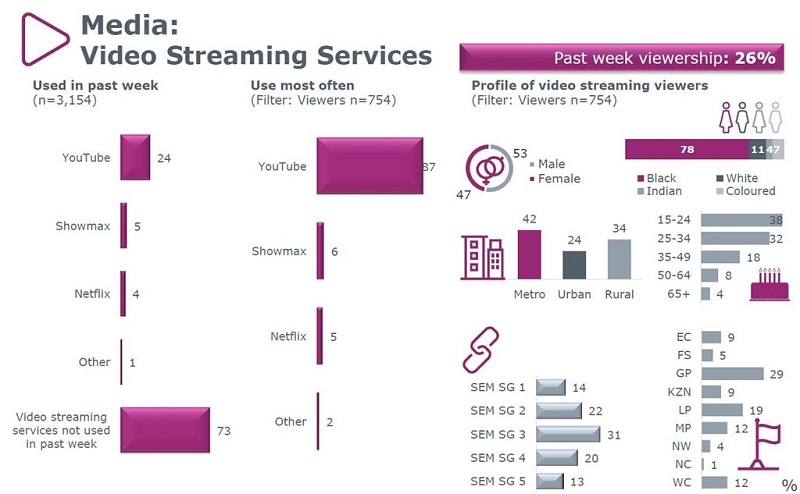 However what would perhaps surprise most though is that it appears local is indeed lekker as Showmax is proving to be more popular than Netflix amongst South African viewers. Hopefully, that is a positive sign for the local streaming company who is looking to start developing more exclusive content with a focus on decent local shows as well. And you know that if they can tap into the local sports market in the near future, that those numbers will then skyrocket. I doubt Multichoice and Supersport though are going to relinquish their dominance in that category, so it will be interesting to see what happens when they eventually release their streaming service. The clear streaming winner though is YouTube which is clearly ahead in this department and unlikely to be challenged by anyone in the near future.
It's worth noting though, that like all surveys, there is a margin for error as it represents just a small subset of the viewing public, though I would guess that these numbers are still fairly accurate for now. I do think though that as data and access to the internet becomes increasingly cheaper and more available that we will see streaming skyrocket and the market become increasingly competitive. Just whether South African companies like Showmax and Multichoice can compete with global giants like Netflix and Amazon though will remain to be seen.
Last Updated: October 29, 2018